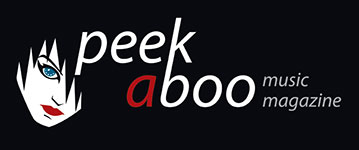 like this vinyl review
---
S.M. NURSE
Hometape Recordings 1981 - 1983
Music
•
Vinyl
Experimental
•
Minimal
•
Synth Wave
[90/100]

Domestica
22/01/2015, Peter HESELMANS
---
Normally I have to be completely neutral when I write a new review. But this S.M. Nurse album is something special to me. More than 30 years ago I taped some music from radio programmes such as RadioNome and Spleen of the Dutch broadcaster VPRO.
I never found out the band's name. The tracks where, for that time, completely different, and opened up a new vision on electronic music for me.
Only decades later I found out the band's name, and now Domestica Records releases this S.M. Nurse tracks. The album is called 'Hometape Recordings 1981-1983', and it is a compilation of their best songs between 81 and 83, that were never before released in vinyl format.
Menko Konings (eM.) founded this Dutch underground formation around 1980, first together with Jos Jak and later also with Anneke Stempher. S.M. Nurse experimented with collage-like music and was inspired by N.Y.-ultra and disco. At the end of 1983, S.M. Nurse split up. Meno Konings continued solo as eM.
So, after splitting up more than 30 years ago, we now can enjoy the creativity of this band. The album begins with 'Hot Day In Istanbul', ethnic tunes, analogue synths, guitar, and tapes of film conversations, all mixed up and creating a superb sound. Most songs were created according to the same concept, sometimes they are even danceable, sometimes they are very chaotic and confused, but brilliantly new for that period. This album contains 10 tracks that should please every minimal wave lover. Maybe you can call it nostalgia, but this is how it all started.
Bellow you find a special live recording from those days: 'My Greedy Policeman'.
A1. Hot Day In Istanbul
A2. How Does It Feel
A3. No Pop
A4. Heimwerker
A5. Some Girls Don't Mind

B1. Worst Und Bier/Dance
B2. Miti Mi
B3. Mutations/Show Time
B4. Jing Jang Jong
B5. My Greedy Policeman
Peter HESELMANS
22/01/2015
---