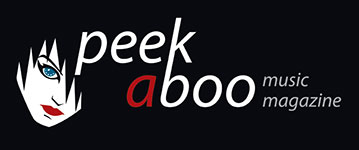 like this movie review
---
TATE TAYLOR
Get On Up
Movie
Biography
[59/100]

Universal Pictures
20/01/2015, Didier BECU
---
Perhaps Mick Jagger had different things in mind when he decided to produce the biopic about one of his mentors, but Get On Up is not the hit everyone expected it to be. In Belgium the movie didn't even make it to the theatres! Was the audience bored of James Brown? Of course not, this biopic just can't please the real fans (just think of what Oliver Stone did with The Doors, and you know what we are talking about!)
Get On Up surely is not bad, there just had to be more dynamite in the film about the life of the Godfather of Soul. If the movie looks too sweet, you will not be surprised that Tate Taylor's breakthrough was a Disney movie (The Help). The life of Brown certainly has no need of such corny elements. When he was a young lad who grew up in a cottage area and ended up in jail at a young age, you pity his situation. But from the moment he broke through and sold millions of records, Brown was indeed a musical genius, but also a boar, a sexist and arrogant person. Chadwick Boseman resembles the real Brown very well and he sparkles on the screen, only his version of Brown looks a bit too much like a doll. Furthermore, many important moments in Brown's life are not included in this biopic: his four marriages, his drug use, his influence on rap music, the domestic violence against his third wife Adrienne Rodriguez or his battle against cancer. All essential elements that formed the myth of James Brown, but are barely (or not) cited by Tate Taylor.
What Taylor does is constructing a greatest hits show that makes Get On Up dazzling entertainment, with a brilliant Chadwick Boseman. The rest of the cast performs well, but it all seems a bit too contrived (especially Little Richard and the fledgling Rolling Stones are poorly presented!). The most notable support role is for Dan Aykroyd (who has worked in real life with Brown in The Blues Brothers) as his white (!) manager. You will not get bored during Get On Up (even if you do not love soul), but from Mr. Dynamite we just expected more power!
Get On Up is out now on Universal, both on DVD and Blu -ray.
Didier BECU
20/01/2015
---
Wellicht had Mick Jagger het zich anders voorgesteld toen hij besloot om de biopic over één van zijn mentoren te produceren, Get On Up haalde bijv. zelfs niet eens de Belgische bioscopen. Was het publiek Jamers Brown vergeten? Natuurlijk niet, alleen is deze biopic er weer zo eentje die de echte fans verweesd achterlaat (denk gewoon aan wat Oliver Stone met The Doors uitspookte en je weet waarover we het hebben!)
Get On Up is zeker niet slecht, maar er zat gewoon meer dynamiet in het leven van the Godfather of Soul dan wat regisseur Tate Taylor eruit haalt. Als de film wat honingzoet lijkt, zal het je ook niet verwonderen dat Taylors doorbraakfilm een Disneyproductie was (The Help). Het leven van Brown heeft beslist geen nood aan melige elementen. Toen hij als jonge knul in een tuinwijk opgroeide en op jeugdige leeftijd in de nor belandde, was zijn situatie meelijwekkend. Maar vanaf het moment dat hij doorbrak en miljoenen platen verkocht, was Brown behalve een muzikaal genie, ook een zwijn, een seksist en een arrogante windbuil. Chadwick Boseman lijkt verbazend veel op de echte Brown en schittert op het scherm, alleen lijkt zijn versie iets te veel op die van een speelgoedpop. Er zijn ook een heleboel belangrijke momenten uit zijn leven die niet eens in deze biopic zijn opgenomen: zijn vier huwelijken, zijn druggebruik, zijn invloed op de rapmuziek, het huiselijk geweld tegenover zijn derde vrouw Adrienne Rodriguez of zijn gevecht tegen kanker. Allemaal essentiële elementen die de mythe van James Brown vormen, maar die door Tate Taylor nauwelijks worden aangehaald.
Wat Taylor wel doet is er een greatest hits-show van maken waardoor Get On Up wervelend entertainment wordt, met voorop een briljante Chadwick Boseman. De rest van de cast doet zijn best, maar het lijkt allemaal wat te gekunsteld (vooral Little Richard en de piepjonge Rolling Stones zijn tenenkrommend). De opmerkelijkste rol is voor Dan Aykroyd (die in het echte leven heeft samengewerkt met Brown in The Blues Brothers) als zijn blanke (!) manager. Je zal je geen seconde vervelen tijdens Get On Up (zelfs als je niet van soul houdt), alleen hadden we van een film over iemand die bekend stond als Mr. Dynamite wat meer power verwacht!
Get On Up is nu uit op Universal, zowel op dvd en Blu-ray.
Technische gegevens dvd:
Speelduur: 139′
Beeld: 1.85:1
Geluid: Frans Dolby Digital 5.1 en Engels Dolby Digital 5.1
Ondertitels: Engels voor doven en slechthorenden, Frans, Nederlands

Technische gegevens Blu-ray:
Speelduur: 139′
Beeld: 1.85:1 – 1080p
Geluid: Engels DTS-HD Master Audio 5.1 en Engels Dolby Digital 2.0
Ondertitels: Engels voor doven en slechthorenden, Frans, Nederlands
Extra's:
Interviews met Brian Grazer & Mick Jagger, Dan Aykroyd, Jill Scott, Nelsan Ellis , Octavia Spencer, Sharen Davis en Tate Taylor.
Didier BECU
20/01/2015
---
---