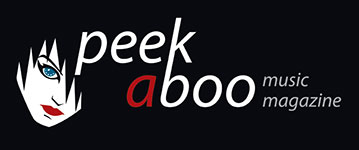 like this cd review
---
VARSOVIE
L'Heure Et La Trajectoire
Music
•
CD
Post Punk
•
Rock
[70/100]

Self-released
27/01/2015, William LIÉNARD
---
From Genoble (France) we were sent the (self-released) second album of the post-punk/new wave band Varsovie, founded as a quartet in 2005, but in the meantime depleted to a duo: Arnault Destal (composer and drummer) and Grégory Catherina (singer and guitarist). L'Heure et la Trajectoire (2014) is the successor to their debut album Etat Civil (2010), in which the band members continue on the same post-punk track in order to "reformulate wounds and vertigo of the era on the basis of figures and historical or intimate crises", as they put it in the press release. Consequently, the songs have titles like Austerlitz, Détruire Cathage, Hôtel Roma and Lydia Litvak, but of the historical background remarkably little is left in the French texts, which are much more created as a 'flow of conciousness'.
In terms of instrumentation, Destal and Catherine have a preference for pounding drums and roaring, howling and distorted guitar sounds, that are always in the foreground with countless and well executed miniatures. Sometimes you hear Joy Division, but Varsovie is primarily a band with a unique sound, and one can imagine that this kind of material will do well during live concerts, because the combination of frenetic guitars, striking drums and a mesmerizing parlando has an intoxicating effect, although we do not deny that at the same time a certain monotony is only broken when the material is really strong, as in the title track (L'Heure et la Trajectoire), in which the Dylan-like structure of the melody creates a striking tension, while the beautiful guitar playing in Hôtel Roma, combined with staccato drums, yields a ferocious rock song.
For the rest it is difficult to pick out a particular song because, to be honest, part of the material lacks strong melodies and the fact that some songs do not even have a chorus to hang on to, doesn't make it easy for the listener to fully appreciate this album from beginning to end. Varsovie's L'Heure et la Trajectoire is an interesting album, no doubt about it, but to make the difference in an overcrowded music market, more diversity and strong compositions are no extravagancies.
L' Heure et la Trajectoire
VARSOVIE
self-released (2014)
William LIÉNARD
27/01/2015
---
Uit Genoble (Frankrijk) bereikt ons het tweede album van de post punk/new wave-formatie Varsovie, een kwartet dat in 2005 het licht zag, maar dat ondertussen is uitgedund tot een duo: Arnault Destal (componist en drummer) en Grégory Cathérina (zanger en gitarist). L'Heure et la Trajectoirs (2014) is de opvolger van het album État Civil (2010), dat op hetzelfde post-punktraject doorgaat om volgens de bijsluiter "wonden en duizelingen van het tijdperk te herformuleren aan de hand van figuren en historische of intieme crises". De nummers hebben bijgevolg titels zoals Austerlitz, Détruire Cathage, Hôtel Roma en Lydia Litvak, maar van de historische achtergrond blijft opvallend weinig over in de Franse teksten die eerder als een 'flow of conciousness' opgezet zijn.
Qua instrumentarium houden Destal en Cathérina het bij bonkende drums en ronkend, huilend en vervormd gitaargeluid, altijd op de voorgrond met duizend miniaturen. Soms hoor je Joy Division, maar Varsovie heeft vooral een eigen geluid en je kan je voorstellen dat dit soort materiaal het uitstekend doet tijdens liveconcerten, want de combinatie van jachtige guitaren, opvallend drumspel en een bezwerend parlando, het zorgt allemaal voor een bedwelmend effect, al kunnen we niet ontkennen dat er tegelijk sprake is van een zekere monotonie die alleen maar doorbroken wordt als het materiaal echt sterk is, zoals in het titelnummer (L'Heure et la Trajectoire), waarin de Dylaneske opbouw van de melodie voor een opvallende spanning zorgt, terwijl het prachtig gitaarspel in Hôtel Roma, gecombineerd met staccatodrums, een vervaarlijke rocksong oplevert.
Voor de rest is het moeilijk om er een song uit te pikken. Het ontbreekt dit materiaal vooral aan stevige melodieën en het feit dat sommige songs zelfs geen refrein hebben, maakt het voor de luisteraar geenszins gemakkelijk om dit album aan de borst te drukken van begin tot einde. Let wel, Varsovie is een interessant album, daarover bestaat geen twijfel, maar om het verschil te maken in een overvolle muziekmarkt, zouden meer diversiteit en subtiliteit wonderen doen.
William LIÉNARD
27/01/2015
---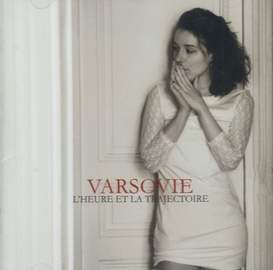 ---