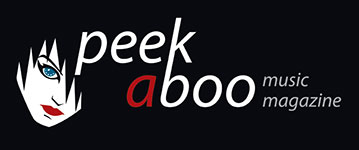 like this vinyl review
---
RESTBRIGADE
Thanks a Lot (EP)
Music
•
Vinyl
Cold Wave
•
Electronics
•
Post Punk
•
Rock
[80/100]

Done! Records
08/09/2015, William LIÉNARD
---
On the debut EP Thanks a Lot of restBrigade, a Berlin-based three-piece band (Bölling Eike, Frank Dies Listener and Aurica Kurtischin), we are treated to post-punk, cold wave and a big pinch of electronics.

Title track Thanks a Lot gets erratic and distorted guitars, gentle percussion, a dark and lingering voice on top and whiny synths and synth-like guitars in between, a Joy Division-like track with the emphasis on the guitar sound rather than the vocals. Post-punk as it should sound. Trousers and Lanters floats on scratchy synths, bell-like guitar playing and emphatic vocals, monotonous and yet not unattractive, with a smooth drum part, louder guitars halfway and noise at the end. Envy? sounds sweeter, with a high, slightly distorted voice, snarling and repetitive guitars and whip-like synths in between, a tidy and atmospheric track, while Cycle gets interwoven vocal lines and a repetitive mantra-like atmosphere, intoxicating, with guitars and synths in the background.
Our favorite because of the original approach.

Thanks a Lot is a nice sample of what restBrigade has in store. The atmospheric track Cycle is our favourite, but Envy? can tempt us also, while both Joy Division-like tracks are a fine illustration of what cold wave and post-punk can mean in 2015.

Not on the ep, but indeed (and only!) on YouTube, you will find the latest song from restBrigade. It is the German track Kontrolle, a cover of the De Brassers composition Kontrole. The restBrigade version gets buzzing and sucking synths and flute-like percussion, a quiet and dark voice for the stanza and emphatic and reverberating vocals for the chorus. Compared to the De Brassers version on the Onderstroom release, the restBrigade approach sounds less emphatic, with much less conspicuous percussion, less dark synths/guitars and a much less provocative vocal line. Time has indeed washed away the contestation, but the restBrigade members obviously have no experience with the negative reactions that the Hamont punk band had to cope with. Consequently, they put more emphasis on the text and less on the frustration and the revolt of the original composition that was written more than 30 years ago. The result sounds less like a rock composition and more thoughtful, more Joy Division than punk. Different, but not less impressive.

Track listing:
1. Thanks a Lot
2. Trousers and Lanterns
3. Envy?
4. Cycle
5. Kontrolle
Thanks a Lot: https://www.youtube.com/watch?v=NpLvrpm8pg8
Kontrolle: https://www.youtube.com/watch?v=MQfAOP6YBrQ
Order: www.wool-e-shop.be
Vinyl 12" 300 copies
if you're handy, you can download the song Kontrolle on YouTube!
William LIÉNARD
08/09/2015
---
Op onze draaitafel ligt de debuut-ep van de Berlijnse formatie restBrigade, een driemansformatie (Eike Bölling, Frank Diesener en Aurica Kurtischin) die ons op Thanks a Lot trakteert op post-punk, coldwave en een flink snuifje electronics.

Thanks a Lot krijgt grillige en distorted gitaren, voorzichtige percussie, een donkere en zeurderige stem bovenop en huilerige synths en synth-achtige gitaren tussendoor, een Joy Division-achtige track met de nadruk op het gitaargeluid eerder dan op de vocalen. Post-punk zoals die behoort te klinken. Trousers and Lanters dobbert op krakerige synths, bell-achtig gitaarspel en nadrukkelijke vocalen, monotoon en toch niet onaantrekkelijk, met een vlotte drumpartij, luidere gitaren halfweg en noise op het einde. Envy? klinkt welluidender, met een hoger, lichtjes distorted stemgeluid, grommende en repetitieve gitaren en zweepachtige synths tussendoor, een opgeruimde en atmosferische track, terwijl Cycle door elkaar geweven zanglijnen krijgt, repetitief en mantra-achtig van sfeer, bedwelmend zelfs, met de gitaren en synths op de achtergrond. Onze favoriet wegens de originele aanpak.

Thanks a Lot is een mooie staalkaart van wat restBrigade in petto heeft. De atmosferische track Cycle geniet onze voorkeur, maar ook Envy? kan ons bekoren, terwijl de beide Joy Division-achtige tracks een mooie illustratie zijn van wat coldwave en post-punk anno 2015 kunnen betekenen.

Niet op de ep, maar wél (en uitsluitend!) op YouTube, vindt u de recente song van restBrigade. Het is de Duitstalige track Kontrolle, een cover van De Brassers-compositie Kontrole, dat in deze versie zoemende en zuigende synths krijgt en fluit-achtige percussie, een rustige en donkere zangstem voor de strofe en nadrukkelijke en galmende vocalen voor het refrein. In vergelijking met De Brassers-versie op de Onderstroom-release, klinkt de restBrigade-aanpak minder nadrukkelijk, met veel minder opvallende percussie, minder donkere synths/gitaren en een veel minder provocerende zanglijn. De tijd heeft de contestatie weggespoeld, maar de leden van restBrigade hebben uiteraard geen ervaring met de negatieve reacties waarmee de Hamontse punkband destijds af te rekenen had. Bijgevolg leggen ze meer nadruk op de tekst en minder op de frustratie en de revolte die erachter schuilden toen de song destijds werd geschreven. Het resultaat is minder rockerig en bedachtzamer, meer Joy Division dan punk. Anders, maar daarom niet minder indrukwekkend.
William LIÉNARD
08/09/2015
---
---