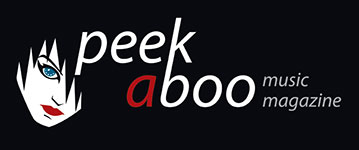 like this cd review
---
THE SPITFIRES
Response
Music
•
CD
Post Punk
•
Rock
[80/100]

Catch 22 Records
10/09/2015, William LIÉNARD
---
Since 2012, The Spitfires have played more than 200 live shows in England and Western Europe, and meanwhile they have built up a huge fan base in Spain. After three singles, their first full album is finally available. Response is the summary of their career to date, but it is also the story about the band today. On this debut album they have collected the old assets from the live sets and combined those with new and sensitive material, in which singer and guitarist Billy Sullivan proofs his skills as a versatile writer.
In England, The Spitfires belong to the forefront of the new Mod movement, because their post-punk sound and vocals are closely aligned with the needs and problems of the young Brits of the internet generation who, like the generation of the Thatcher era, are the great victims of the economic policy of the British government. Response is an album of its time, says Billy Sullivan, it is our response to the current drought in terms of meaningful music and lyrics, the attitude of the industry and the rose tinted nostalgia about the heroes of yesterday. But the lyrics are mainly about the needs of today's young generation, about deprivation and the lack of opportunities.
The Spitfires can be compared to The Jam and The Clash, but it was Paul Weller of The Specials who asked them as support for one of his tours and in whose studio some of the new tracks were recorded. The sound of The Spitfires is rather violent, rock with loud guitars and emphatic percussion Disciplines is a perfect example, with the hectic Escape Me as icing on the cake. Follows the wonderful and nostalgic hymn Spoke Too Soon, with tingling guitars and fragile vocals. Relapse starts with meandering violins in the intro, followed by emphatic guitars and equally emphatic vocals, while the new single Stand Down is supposed to reach a wider audience, sounding as a rock version of the best of The Men They Could not Hang, with good sounding guitars and attractive and beautiful vocals and harmonies. Serenade Part 1 is a quiet instrumental interlude with acoustic guitar and brass, to let the listener catch his breath.
Then the pace goes up again for the solid rocker I'm holding on, followed by Spark to Start, a track from the early days of The Spitfires, with a nice bass sound, prudent noise a passionate vocals. Beautiful. Words to say is also one of their older songs, but this album version sounds punchy and energetic with glockenspiel and violin in the intro, and a ska-like nod towards The Specials halfway. When I Call out Your Name gives us a glimpse at the sensitive side of Billy Sullivan, nevertheless, the track retains the firmness of the rest of the material. After the instrumental Serenade Part 2, with acoustic guitar and fragile violins, the new single 4am follows, again an attractive mid-tempo composition, in which Sullivan paints a melancholic portrait of the struggle for survival. Great sound and stunning vocals with a hook.

Keep an eye on those guys!
Tracklisting:
1. Disciples
2. Tell Me
3. Escape Me
4. Spoke Too Soon
5. Relapse
6. Stand Down
7. Serenade Part 1
8. I'm Holding On
9. Spark to Start
0. Words to Say
1. When I Call out Your Name
2. Serenade Part 2
3. 4am

William LIÉNARD
10/09/2015
---
Sinds de oprichting in 2012 hebben The Spitfires meer dan 200 liveshows gespeeld in Engeland en in West-Europa, en in Spanje hebben ze ondertussen een flinke fanbase opgebouwd. Na drie singles verschijnt eindelijk hun eerste album. Response is de samenvatting van hun carrière tot nog toe, maar vertelt ons ook waar de band op dit moment staat. Op dit debuutalbum zijn bijgevolg de oude troeven uit de livesets verzameld en gecombineerd met nieuw en gevoelig materiaal, waarmee zanger en gitarist Billy Sullivan het bewijs levert van z'n veelzijdig schrijverschap.
In Engeland worden The Spitfires tot de voorhoede van de nieuwe Mod-beweging gerekend, want hun post-punkgeluid en vocalen sluiten nauw aan bij de behoeften en de klachten van de jonge Britse internetgeneratie die zich, net zoals de generatie uit het Thatcher-tijdperk, als het grote slachtoffer beschouwt van de economische politiek van bezuinigingen die in Engeland aan de orde is. "Response is een album van zijn tijd, zegt frontman Billy Sullivan, het is ons antwoord op de huidige droogte qua betekenisvolle muziek en teksten, op de houding van de industrie en de roze getinte nostalgie over de helden van gisteren". Maar de teksten gaan in niet mis te verstane woorden over de noden van huidige jonge generatie, over de achterstelling en het gebrek aan kansen.

Qua geluid worden The Spitfires vergeleken met The Jam en The Clash, maar het was Paul Weller van The Specials die ze in zijn voorprogramma zette en in wiens studio eerder een aantal van hun tracks zijn opgenomen. Het geluid van The Spitfires is met andere woorden vrij heftig, rock met luide gitaren en nadrukkelijke percussie, waarvan Disciplines en Tell Me perfecte voorbeelden zijn, met het jachtige Escape Me als neusje van de zalm. Daarna wordt gas teruggenomen voor de prachtige nostalgische hymne Spoke Too Soon, met tintelende gitaren en breekbare vocalen. Relapse gaat van start met meanderende violen in de intro, gevolgd door nadrukkelijke gitaren en al even nadrukkelijke vocalen, terwijl de nieuwe single Stand Down beslist een ruimer publiek kan bereiken, want deze track, die klinkt als een rockversie van het beste van The Men They Couldn't Hang, bevat goed klinkend gitaarspel, mooie vocalen en aantrekkelijke koortjes. Serenade Part 1 is een rustig instrumentaal intermezzo met akoestische gitaar en koper en moet de luisteraar even op adem laten komen.
Daarna gaat het tempo weer flink omhoog met de stevige rocker I'm Holding On, gevolgd door Spark to Start, een track uit de beginperiode van The Spitfires met een flink basgeluid, voorzichtige noise een gedreven vocalen. Mooi. Ook Words to Say gaat al een tijdje mee in het repertoire van The Spitfires, maar deze albumversie met glockenspiel en violen in de intro en een ska-achtige knipoog richting The Specials halfweg, klinkt pittig en energiek. In When I Call Out Your Name wordt ons een blik gegund op de gevoelige kant van Billy Sullivan, maar de track behoudt desondanks de stevigheid van de rest van het materiaal. Na de instrumental Serenade Part 2, met akoestische gitaar en fragiele violen, volgt nog de nieuwe single 4am, opnieuw een aantrekkelijk mid-tempo compositie waarin Sullivan een melancholisch portret schildert van de strijd om te overleven. Prachtig geluid en bloedmooie vocalen met een haakje.
In het oog houden die kerels!
William LIÉNARD
10/09/2015
---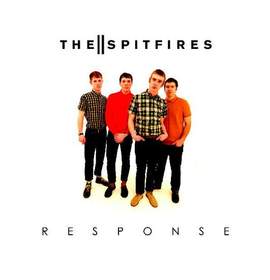 ---