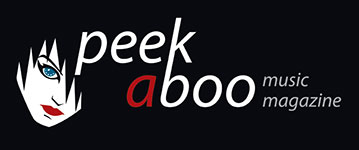 like this article review
---
FLORIAN SCHAFER (NOYCE TM)
Ten Albums That Changed My Life
Article
09/09/2015, Didier BECU
---
With just having released their newest single, Fall (Out), times are quite busy for NOYCE™. But when you have sold your soul to music (and Florian Schäfer did), you surely have to make some time to tell the fans which albums changed your life. Isn't, Florian? So what about it?
Florian: In no particular order:
CLAN OF XYMOX – Medusa
When I have heard the first tones of "Theme I" in a record shop many years ago it was enough to buy this album. At that time I don't know which huge effect this album will have on our work with Silence Gift or NOYCE™. Songs like Louise, Medusa or Back Door were simply awesome. The sounds, the songwriting, the distortion guitars… everything seems so new and never heard before in our ears.
NINE INCH NAILS – Pretty Hate Machine
What a blast to hear this album the first time. The songs are filled with many sounds but in clear song structures. The unusual voice of Trent Reznor was another fact why this album described by Rolling Stone as " never heard before" and "absolutely incredibly". A milestone of Industrial Rock/Pop.
RADIOHEAD – OK Computer
With their third album they released an album which was a yardstick for many bands in the middle of the Britpop Area. It need courage to write pop-songs like they did on this album and complete them with breaks and untypical sounds. The music is an emotional experience and crossed a lot of boundaries and I'm sure bands like Muse or Placebo get a lot of influence from this album.
ULTRAVOX – Rage in Eden
Ultravox with Midge Ure was simply "My" band of the eighties. The album is packed with great pop songs, all with a nice touch of new romantic and new wave. This was synthpop that manage to both appeal to the masses while keeping its integrity. The Voice, Rage in Eden or I remember are still beautiful pieces of electropop.
SIGUR ROS – Takk
In my eyes the most accessible album from Sigur Ros. Sæglópur is an incredibly excellent song and in combination with the video a guarantee for goose bumps. Of course only if you like the falsetto voice of Jonsi… I simply love that voice, as well the cinematic music. If you like to describe the infinite beauty of Iceland Sigur Ros is the prefect soundtrack for it.
DIARY OF DREAMS – Freak Perfume
Back in 2002 I must say this album was in my point of view perfect from the first track Traum:A until the last tune of She and her Darkness. Sure, everybody knows Traumtänzer, but Amok, Chrysalis or (one of my Diary Of Dreams-faves) Verdict are songs that made this band and the songwriting of Adrian Hates so important to me.
ROTERSAND – Random is Resistance
Random is resistance is an absolutely great piece for certain ears who love more than the "4 on the floor"-beat. The songwriting on this album is simply different and thereby valued, as well the distortion free clear voice that lift the band with this album into another league. Waiting to Be Born, First Time or A Million Worlds To Loose are songs which simply hit my nerves and what I understand under the label "Electro".
YELLO- You gotta say yes to another Excess
It is hard to choose only one album of Yello because they were one of the bands I nearly spend all my pocket money on in my youth. Bostich was the first single I bought. Maybe this album shows the biggest innovation of the work of this Swiss band. I Love You, Great Mission, Swing, Crash Dance are absolutely different but at the end so Yello! The sleeve of Ernst Gamper was always awesome great art as well.
AND ALSO THE TREES – Farewell to the Shade
Since I first heard Slow Pulse Boy I fell in love with this band and their music. They can paint pictures with their lyrics and building up such an atmospheric atmosphere with their songs which can't hardly ignored. Prince Ruppert or Misfortunes are good examples or the breathtaking cover of Cat Steven's Lady D'Arbanville. This album and the band can be described in one word: yearning
IAMX - The Alternative
After his life as head of Sneaker Pimps, Chris Coroner became in 2004 IAMX. This 2006 release is the logical consequence of his debut. Gloomily, sarcastically and neurotic popsongs somewhere between Soft Cell, Depeche Mode and Muse sealed with a perfect unique voice. President, The Alternative or Spit it Out… Simply brilliant!
Didier BECU
09/09/2015
---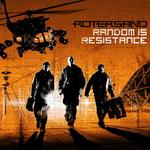 ---