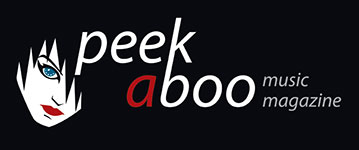 like this movie review
---
HIROKAZU KOREEDA
Like Father, Like Son
Movie
Arthouse
•
Drama
•
World Cinema
[78/100]

LumiŤre
23/04/2014, Didier BECU
---
It's a relief to see that there's still some place for touching world cinema in a world that's been dominated by superheroes and CG-effects. People who are aware of this genre will definitely be familiar with the name of Japanese film maker Hirokazu Kore-eda. This director has a very special link with children. In his previous movie
I Wish two brothers did everything to reunite their parents and in Nobody Knows we followed some children that were abandoned by their mother. In his newest picture Like Father, Like Son the disturbed family life plays again a very important role, albeit the director leaves some place for humor, even if it hurts at times.

The theme of this movie is about babies who got switched by accident. Again?, we hear you say. Yes indeed, but even if this subject is far from original, director Hirokazu Kore-eda makes it a very interesting picture. Just like in other examples we witness children who stole each other's future, but the director put different accents.
Hirokazu Kore-eda asks what the principal element in parenthood is: the genes or the past? If you discover that a child is not yours, will you swap it when having had an intense past with him, or not?

At least, this is a question that not many earthlings have to answer. Someone who has to is the very rich architect Nonomiya Ryota (Masaharu Fukuyama). Years after the birth of his child, he and his wife Midori (Machiko Ono) are invited to the hospital. The message is very hard. Their 6 year-old son Keita isn't theirs. Their real child has been raised by the poor storekeeper Yukari (Yôko Maki) and his wife Yudai (Rirî Furankî).The two families are brought together, and at some moments the children stay with their real parents, but nothing seem to work. The difference between values, education and especially the past is simply too big.

The film made a triumph at the Filmfestivals from both Ghent and Cannes. In the French coastal town the movie won the Big Price Of The Jury, and also the heart from Steven Spielberg who immediately bought the film rights for a forthcoming American remake. The subject itself is not easy to digest, but at times it seems like if Hirokazu Kore-eda wants to make a French boulevard comedy from it. That only appears to be the case as in between the jokes you'll notice how big the gap between rich and poor in modern Japan is these days.
Like Father, Like Son is an excellent addition to an already impressive filmography. The movie is now available on DVD on Lumière.
Didier BECU
23/04/2014
---
Tussen al het CG-geweld is er in de filmwereld gelukkig ook nog wat plaats voor ontroerende wereldcinema. Kenners van dit genre zullen ongetwijfeld vertrouwd zijn met het werk van de Japanse filmmaker Hirokazu Kore-eda. Deze cineast heeft in zijn werk een speciale band met kinderen. Zo deden in I Wish twee broertjes al het mogelijke om hun ouders opnieuw bijeen te krijgen of volgden we in Nobody Knows het lot van enkele kinderen die door hun moeder in de steek werden gelaten. Ook in zijn nieuwste prent speelt het gestoorde familieleven opnieuw een opmerkelijke rol, ofschoon er in Like Father, Like Son ook wat ruimte voor humor (ofschoon soms pijnlijk) is gelaten.


Het thema in deze film gaat over baby's die in het ziekenhuis per abuis zijn verwisseld. Alweer?, horen we je denken. Toch wel, en ook al is het verhaal niet echt origineel, maakt Hirokazu Kore-eda er toch wel een zeer bijzondere prent van. De baby's hebben wel elkaars toekomst afgesnoept, een arm kind komt bij een rijke luis terecht en vice versa, maar de filmmaker legt de accenten anders. Het is geen verhaal van afgunst, wel vraagt Hirokazu Kore-eda zich af wat de band is tussen het kind en zijn ouder: de genen of het verleden. Als je ontdekt dat een kind niet van jou is, ga je die dan omwisselen als je er een jarenlang band met hebt gehad?


Gelukkig is dat een vraag die de modale sterveling zich moet stellen, maar het overkomt wel de steenrijke architect Nonomiya Ryota (Masaharu Fukuyama). Jaren na datum wordt hij samen met zijn vrouw Midori (Machiko Ono) naar het ziekenhuis geroepen. De boodschap is bikkelhard. Hun 6-jarige zoontje Keita blijkt niet van hun te zijn. HUn echte kind wordt al jaren opgevoed door de straatarme winkelier Yukari (Yôko Maki) en zijn vrouw Yudai (Rirî Furankî). De beide families worden bij elkaar gebracht en op een bepaald moment komen de kinderen zelfs bij de natuurlijke ouders terecht, maar het wil allemaal niet boteren. Er zit een verschil tussen opvoeding en waarden, en vooral is er ook het verleden. De hamvraag luidt dan ook of de kinderen voorgoed moeten worden gewisseld of niet.



De film had zowel op het Filmfestival van Gent en Cannes een triomftocht. Aan de Franse kuststad behaalde Like Father, Like Son niet alleen de Grote Prijs van de Jury, maar ook de sympathie van Steven Spielberg die met het oog op een remake de rechten van dit Japans gezinsdrama opkocht. Het onderwerp is allesbehalve licht verteerbaar, maar op bepaalde momenten lijkt het wel of Hirokazu Kore-eda zin heeft om er een Franse boulevardkomedie van te maken. Dat is evenwel niet meer dan schijn, want tussen de grapjes door toont de Japanner hoe verschrikkelijk groot de kloof tussen arm en rijk wel is.


Dus jawel, de fans van Hirokazu Kore-eda kunnen weer gerust zijn: Like Father, Like Son is een prachtige aanvulling op een vrij indrukwekkende filmografie. De film is nu uit op dvd via Lumière.
Didier BECU
23/04/2014
---
---