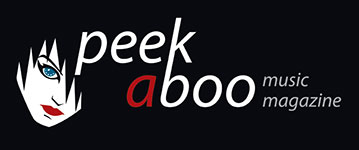 like this cd review
---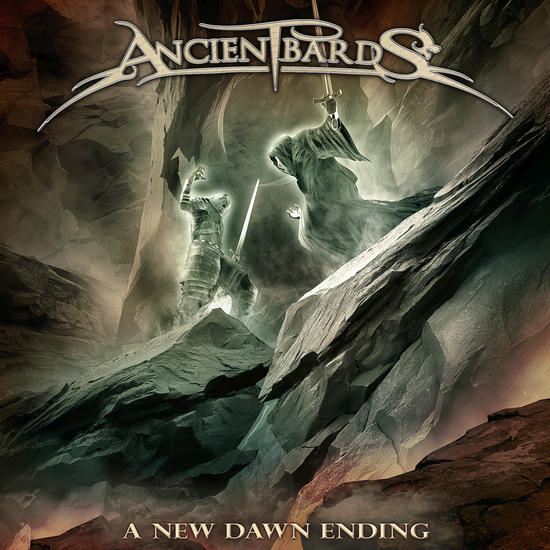 ANCIENT BARDS
A new dawn ending
Music
•
CD
Symphonic Metal
[89/100]

Limb Music
22/04/2014, Filip VAN MUYLEM
---
To start with: I loved the artwork, check for yourself! I didn't know this band, but got hooked on the very melodic and symphonic sound, the drums on speed, the powerful chorus and the great voice of Sara Squadrani!
'Before The Storm' is nothing more than the intro and I tend to skip it, but 'A Greater Purpose' is just like the first line above this one! At some point it sounds like an X-mass song or like the American National Anthem, listen for yourself and check it out (when the chorus reaches its high)! 'Flaming Heart' reminds me at some point of Kate Bush, but only briefly. This one shows off their vocal powers as Sara is not the only vocalist in this one (in fact a huge army is). I love the roaring guitars and speedy drums in this one. 'Across This Life' starts heavy and gets very quickly a more symphonic sound where the drums sound like horses running as if something scared them to death! 'In My Arms' starts as a sensitive piano ballad with Irish influences and the great vocals of Sara. When the symphonic sound gets deployed I briefly sense a Celine Dion moment (and that is a great thing). I love the extra angelic voices in the end! It's a great and powerful ballad, I absolutely love it! Once again I feel overruled by her angelic and powerful voice! 'The Last Resort (feat. Fabio Lione)' Once again Sara's voice hunts me, this time she gets the help of Fabio Lione's clean voice! The gigantic choir delivers a big blow, joined by the symphonic sound and a nice piano. Love the vocal variations in this song, just as the musical jumps! 'Showdown' clocks after 12:49 and is the first real epic song. It starts like a ballad but explodes into their typical symphonic and epic metal music! The sound is really well worked out and well balanced, with lots of nice twists! Catch some breath before the next vocal attack! A lot of Pathos and screaming follows, but the song ends in peace! 'In The End' starts with a medieval twist but fastly gets speeded up, the symphonic sound is a bit set back to the background, guitars and drums reign in this one! Sara's beautiful voice also reigns and give it a magical touch! 'Spiriti Liberi' starts softly, even with a bit of an acoustic sound before getting a symphonic metal infusion. 'A New Dawn Ending' is a great and very epic end song, clocking after 16:38! Driven by many different voices (a powerful choir), changes of rhythm & style and even a spoken word that brings us the final story of the album!
I'm more than happy to encounter this band and got dragged into their epical story with lots of great fantastic stories and dito music! This is a symphonic heaven! I hope to see them one day on stage!
They will play in Belgium, click for more info: metalfemalevoicesfest
This is what I gathered so far for the Metal Female Voices Fest.:
http://www.peek-a-boo-magazine.be/en/interviews/aria-flame/
http://www.peek-a-boo-magazine.be/en/interviews/xandria/
http://www.peek-a-boo-magazine.be/en/reviews/xandria-sacrificum/
http://www.peek-a-boo-magazine.be/en/interviews/diabulus-in-musica/
http://www.peek-a-boo-magazine.be/en/reviews/diabulus-in-musica-argia/
http://www.peek-a-boo-magazine.be/en/interviews/ancient-bards/
http://www.peek-a-boo-magazine.be/en/reviews/ancient-bards-a-new-dawn-ending/
http://www.peek-a-boo-magazine.be/en/reviews/arkona-yav/
Filip VAN MUYLEM
22/04/2014
---