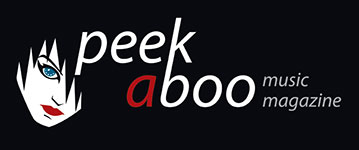 like this interview
---
XANDRIA
The new album is finally released, we have a really good new singer, the chemistry between us in the band being better than ever, so it feels like a relief!
15/05/2014, Filip VAN MUYLEM
---
The newest album by Xandria is a jewel and now they announced that they will play in Belgium. They also have a reason to party and if there is a party...
Xandria is a German symphonic metal band, founded by Marco Heubaum in 1994, meaning that 2014 is really a festive year … What happened so far? In these 20 years?
Marco: I guess people are always a bit confused about the history of Xandria, as we can see with all the different founding dates that are around (laughs). But I have to admit it´s a bit hard to comprehend because of the band history being pretty chaotic.
Let´s try to clear up things a bit: In 1994 I started to jam with a befriended drummer in his parent´s garage, and in some way this was the origin of Xandria, because back then it was the first step to a musical vision I was following ever since: Metal with a big atmosphere, very emotional and melodic. I was very much inspired by the album "Wildhoney" from Swedish band Tiamat, that was the starting shot for me. After 2-3 years my friend and I found some other musicians and we had a few songs and live shows in our hometown, but we split up very quickly because we had totally different musical ideas. The only thing I kept from that time was the band´s name Xandria and my musical vision. So you cannot really say this was the same band as today. I founded a new band for realizing my ideas a few years later, and around the year 2000 it became the initial line-up to the band that you know as Xandria now.
Was it harder back then starting up a band or do you think the financial crisis now would make it too hard to start up a band like yours and build yourself a way up?
Marco: I have no idea if something like the financial crisis has an effect on how people can start a band. I think it´s more the changes in the music business, with many labels having ceased in the last years because of the fundamental changes in how people listen to music due to the internet – and many labels reduced their energies for supporting newcomers. But there are also a lot of chances. Many bands today gained attention through the internet, and back in 2000 we also did. There have been some websites who offered underground bands to present their music, and being on those platforms we got a lot of fans, something which was totally new!
Who came up with the name and why?
Marco: I think it was somewhere in the year 1995 or 1996, I can´t really remember, when this word was just in mind from one second to the other. I liked it´s enigmatic sound, also associated with the Egyptian city "Alexandria", which gave it a mythological touch. The funny thing is, in the first place I thought I invented the word, but it was already existing, as a woman´s name. But having this "Alexandria" association in mind, I even tried to establish some kind of Egyptian gods image when we recorded our demo in 2000, with every one of us having ancient Egyptian god´s names. I was Osiris, then we had Isis, Anubis and Seth and so on. Funny, isn´t it? I am glad my bandmates convinced me to withdraw this… (laughs)

Xandria was tagged under several genre descriptions, for example: Gothic Metal, Power Metal, Symphonic Metal, What is correct?
Marco: I think it´s all in there. But I also think that one of these classifications would not be sufficient alone, because we use a lot of elements and different genre ingredients, but only when we like to use them to enrich our idea of music, not to classify ourselves with it. So I think what we are doing is quite hard to tag in a definitive way, maybe also being a bit too "universal", having more of an atmospherical vision the elements are subordinated to. But we are definitely a metal band, it´s just coloured with so many different things and sub-genre elements. I like the name "cinematic metal" the most, because we are using different elements the same as a soundtrack composer does, subordinating them to the mood they want to create with them, and we also want to create a movie-like atmosphere and pictures in the listener´s head.
In 2012 you toured together with Epica, Stream of Passion and Voices of Destiny, how do you look back at it? Any special stories?
Marco: It was a really nice tour, we got to play in cities we never played in before, so it was a very new experience in many matters. I remember the weather was pretty nice because it was May, so the overall mood was also nice. And there was a really good team spirit among us support bands, as we all stayed on the same bus, and we all had to work together pretty hard to make every day´s concerts a success because we had no own crew like the headliner. But that just made us melt and feel good together as a team, working hard and then spending time together in the afterhours or walking the cities when having time for it.
You played this year in Mexico, how was that?
Marco: It was so nice to be there again after more than 7 years! Back then we have been supporting Anathema, so I will never forget it, because we had some party with them on the hotel room until the next morning with only 2 hours of sleep before we went to that famous Aztec pyramids… climbing on top of them in the hot sun was quite a challenge then, haha! This time we returned for an own headlining show and it was nice to see how many fans we have in Mexico. It was a great concert, we really had fun!
The 70.000 tons of metal festival in the USA, that sounds like a great one, can you tell us more about it?
Marco: It was such an amazing experience to play concerts on a ship full of metal heads while cruising the Carribbean See! We really had this pirate ship feeling, only thing missing was Jack Sparrow being the captain! I would suggest this to everyone who can do it, it´s really nice!
I know that you will play in Belgium at a very special (female fronted bands only) festival. Can you tell us more about it? How does it feel to play at such a festival?
Marco: You mean the Metal Female Voices Fest? Well, we have played there 3 times already, so it´s not new to us. As far as I know it´s still "the" big name and also originator of the idea to have a festival featuring only metal bands who have female singers. I guess it was an idea that came up with the wave of all the female fronted bands that came up since the late nineties, when so many new bands were inspired by "The Gathering" and "Theatre Of Tragedy". And of course this festival gives a very good insight in bands of that kind, also because they are not only presenting the big names, but also a lot of lesser known underground bands that deserve to be explored.
Do you interact a lot with other bands?
Marco: Festivals are always a good opportunity to meet the other bands. You know, you get to know a lot of other bands and musicians over the years, with some you become friends, but then don´t meet again often. But on festivals it´s often like we all come together, meeting old friends, talking and drinking together. Festivals are sometimes like a big family meeting, not only for the fans (laughs)! I like them!
Your most played songs on Spotify are 'Now and Forever', 'Valentine' & 'Ravenheart' is that a surprise? And all from different albums!
Marco: I guess this comes from being "Now & Forever" and "Ravenheart" being the first two songs on the best of album where all the stuff from the old albums before "Neverworld´s End" is included. People probably put the best of album on because then they get an overview at once and don´t have to pick from different albums. "Valentine" is also on top cause it´s the most played song from our last album. I just guess people play that album and the best of often, that might be the reason.
You just launched a new cd, how does it feel ? Any special stories?
Marco: There are a lot of stories, also because it was so difficult to get this album done. In the middle of the process the singer left us and we had to look for a new one. And with the uncertainty added that people might not accept another change on that position, it was only harder to keep on working on the album in the meantime, it was very demotivating and at times we had the feeling this album would never be released. But finally it is released, and we have a really good new singer, the chemistry between us in the band being better than ever, so it feels like a relief now from these bad times.
Can you say something about the artwork? How did it happen?
Marco: It has been worked out by the same guy who did the artwork for "Neverworld´s End" already. His name is Stefan Heilemann, called "Heile". He is from Germany. Great artist! But the basic ideas came from us, same for both covers. This time we wanted to represent the "sacrifice" the title song is dealing with. We wanted a symbol for the sacrificing, and we liked the idea of the phoenix for it very much. Because with its rising again it also represents the ideals one has sacrificed for – they are rising from the ashes of the sacrifice.
How was the writing process for this album?
Marco: At times very stressful because of the circumstances – the singer change and the time pressure - but also very creative. It was very inspiring to have the input from all the involved people and this also was pushing me to give my best…
Do you agree with this quote: 'The title track 'Sacrificium' starts with a nice piano, a flute, and cello and gets very melodic and symphonic! It's an epic track that reminds me a bit of Haggard, with the same kind of Storytelling. Adore the mix between the drums on fire, the hammering guitars and the lovely vocals!'
Marco: I don´t see the parallels to Haggard which I see as very different to us, but with the rest I can agree. I like the silent outro the most, with it´s very intimate atmosphere. It´s the most intimate moment we ever had in a song, with the person the story is about really giving away everything and opening himself for death – a moment that can really make you cry when you dive into the lyrics of this song.
Can you say something on how you ran into Dianne van Giersbergen (did you see her with Ex Libris on stage? She has a real good voice and fits in perfectly! Yet she's your third vocalist …
Marco: She´s even the fifth. There was one before Lisa in the demo times, and there was also one singer between Lisa and Manuela, but she did only a few shows with us and no recordings. And now we really hope this will be the last time we need to look for another singer, because we also think it fits perfectly. She has been suggested to us by Joost van den Broek, our album co-producer.
How was it to realize the 'Nightfall' clip, was it for example cold in the church? Who worked it out?
Marco: It was not as cold as in the building we shot the Valentine video, that was much colder, being in December. But this time it was April, so much better temperature conditions, haha! The production of the clip was handled by AVA production, a very professional company who had been working with a lot of big names in the past. We shot every clip with them so far, except "Save My Life".
'The Undiscovered' is a great and powerful ballad with a Celtic (or is it an Irish) influence (coming back in 'Until the end')! Can you specify the influence and what are the instruments that give it that touch?
Marco: We have real Celtic instruments here, the tin and low whistle, the violin, the Uillean Pipes. By the way, Irish folk is seen as a part of the "Celtic" folk, vaguely describing Irish, Scottish, English and also parts of the continental folk music that has the same roots. But we should not forget that this is not really correct historically, because the "Celtic" people may have been the main residents of that regions in ancient times, but the people of today are more heirs of the Saxons and the Normans. But despite that, "Celtic" has become a very fashionable expression. Left historical correctness aside, we can call this "Celtic" elements what you hear in this song, true. I also use this expression a lot, cause people know what is meant by it. Anyway, I really like these elements, so I often use them in songs. They create a very lovely atmosphere, and can accompany the lyrics in a great way, as these lyrics are very fantasy related. It´s about a very famous fantasy story, and I tried to dive deeper into the inner conflicts of the main character in the lyrics. One interesting aspect of this song is that there are also elements of Arabic folk – it´s the first time I combined these together in one song, and it´s very much fitting the story, serving the atmosphere the same way a soundtrack would do for a movie – only here the movie being in your fantasy.
What famous fantasy story is it about then?
Marco: I would like to keep it as a secret for a while to see if someone gets it (laughs), but also for keeping the song speaking only for itself.
What is planned for the rest of 2014, any special things coming up?
Marco: We will embark on a long USA / Canada tour as support for Sonata Arctica in September and October, this is our first tour ever there, so this will be something very special for us. There will be more live dates later and also in 2015, so I hope as many fans as possible will get the chance to see us on this tour. We promise that we will do our best to go everywhere we can to play for you people!
Anything special to close this interview?
Marco: We hope to see you on our concerts, very much looking forward to it! This is always the moment that rewards us the most, to see you people there, celebrating the music with us! So take care and see you hopefully!
Click here to read the review.
They will play in Belgium, click for more info: metalfemalevoicesfest
This is what I gathered so far for the Metal Female Voices Fest.:
http://www.peek-a-boo-magazine.be/en/interviews/aria-flame/
http://www.peek-a-boo-magazine.be/en/interviews/xandria/
http://www.peek-a-boo-magazine.be/en/reviews/xandria-sacrificum/
http://www.peek-a-boo-magazine.be/en/interviews/diabulus-in-musica/
http://www.peek-a-boo-magazine.be/en/reviews/diabulus-in-musica-argia/
http://www.peek-a-boo-magazine.be/en/interviews/ancient-bards/
http://www.peek-a-boo-magazine.be/en/reviews/ancient-bards-a-new-dawn-ending/
http://www.peek-a-boo-magazine.be/en/reviews/arkona-yav/
Filip VAN MUYLEM
15/05/2014
---