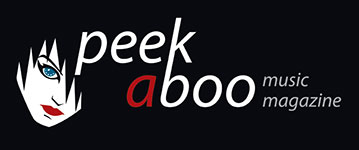 like this interview
---
CAMERATA MEDIOLANENSE
Today it is almost incorrect to talk about 'masterpieces' in art.
20/04/2014, Xavier KRUTH
---
Vertute, Honor, Bellezza of Camerata Mediolanense was the cd of 2013 for me. After having praised the cd in the pages of Dark Entries, we received the question if we were interested in an interview with Elena Previdi, componist and master brain of the band. Unfortunately, we sent the questions and received no answer. Until a few days ago, when the answered interview appeared in my mailbox as by wonder. More than six months lasted since I sent the questions. But it became an in-depth interview in which Elena talks about art, her relation towards Italy and the accusations of radical right-wing sympathies that haunted the band.
First of all: congratulations with your new cd. I especially like the elaborated interaction between solo voices and choirs. Do you think it is a step forward in comparison with previous works?
Thank you very much for your appreciation. This record has been released after a long time from the previous one, more than ten years, so it's sure that it reflects a strong evolution with the perspectives and the skills of older people. In this long period I completed my musical studies, growing a lot in the art of dealing with music. So I'm really glad that you have noted, and that you like, the deep interaction between soloist and choir, because it is one of the main results of my increasing knowledge in counterpoint - a technical tool that, today, so few people know and are able to use.
We don't think, any way, that this new cd is a step forward in comparison with our previous three ones. It is simply the result of our current inspiration. Looking to the past, watching the whole of our production, we believe that every one of our four records is a significant one, and every one of them is perfectly suited to its particular time-circumstances. We don't see them into a hierarchic order.
The new cd is based on poetry by Francesco Petrarca, commonly anglicized as Petrarch. You seem to have studied the work and life of Petrarch in depth, judging on the text you wrote on him in the artbook edition. What fascinates you about this great poet?
My essay in the artbook is a research dealing around the tons of musical settings of Petrarch's texts during the last 700 years. But, before dealing with these musical settings, I started from my personal rediscovery of Petrarch's poetry. In Italy, Petrarch is studied at the high school. His language is ancient Italian, difficult to understand at a first glance: so, usually he is read in a superficial way, with really little satisfaction. I acted in this way too, when I was a student. When I rediscovered my Canzoniere (Petrarch's main collection of poetries) some years ago, I stood astonished, overwhelmed by its extraordinary poetic power. I particularly discovered three things.
The first is the incredible modernity of his thinking that, beyond his archaic language, reflects a universal humanity that crosses the borders of time and place. In this thinking, today, we deeply recognize ourselves.
The second is the absolute beauty of the way in which these concepts are expressed, and it is a beauty of poetic figures and linguistic sonorities that can be perceived also listening to the original language, even if an Italian listener can catch it more easily.
The third is the inner musical power of this poetry that I directly experimented, understanding on myself why Petrarch is the most musicated poet of the history.
As pointed out in your text in the artbook edition, most of the poems you chose already had musical adaptations. Why did you choose to make new versions and what do you think is new to the way you handled the poems?
Many of the texts I chose to become our tracks, are exactly the same that, during the centuries, have had the biggest number of musical settings: Vergine bella, Voi ch'ascoltate, Solo et pensoso, Vago augelletto… I have done my choice without being conscious of this circumstance, simply for the attraction of the poetries. And it's interesting to compare our versions with other ones. I enjoyed hearing dozen Vergine bellas after I have done my personal one. Before doing my own version, I didn't want hear anything: I didn't want to have anything else than Petrarch's words in my ears.
So you can be sure that, musically, our versions and all the previous ones have absolutely nothing in common. This is because in our songs the ancient text is completely merged into the context of a musical style living in the XXI century.
But I have no answers to your question: why did I choose in so many cases exactly those poetries that have been set on music so many times during the history, in some cases hundreds?
About this topic, I want to talk of what is our opinion about the masterpieces. Today, it is almost incorrect to talk about "masterpieces" in art. People avoid judgements about artistic creations, almost being ashamed to give an opinion on the quality. Today, people investigate the less successful operas of a composer, his less common works (the "minor" ones). It seems more interesting to discover something hidden, than to face with the main works. But incredible works, made by human minds, exist, disregarding history, works that have a rare strong inner light, that stand, and that don't care about trends, fashion, currents and flows. Petrarch has done many of this kind of masterpieces. And they have been recognized by posterity, obtaining tons of adaptation during the centuries: the special attractiveness that these famous poetries of the Canzoniere have had on me is the same. It is a matter of fact, so I haven't any rational explanation. I used to open the book casually, and where I found something particularly touching for me, I started to make music. And often, on these texts, the music arrived in an easy way: the words seemed born on it.
Petrarca was also someone who wanted to revive the glory of the antique Rome, which is why he is sometimes called the father of humanism. His will to unite the Italian territory and make it great again, shimmers through the lyrics of 'Canzone all'Italia'. Can we say that he was an Italian nationalist?
This considerations makes us smile, because we never considered Petrarch's poetry in a political light, as a sort of nationalist. And it's sure that, for Italy, it's impossible to think of nationalism: Italy was, and probably still is, a geographic expression! A very nice place, full of joy and creativity, but where everyone thinks for himself and distrusts the other, with members of the government who don't care about their people. Petrarch in fact sings to the wounded beautiful body of Italy, not to Italians. Using his Canzone all'Italia, we scream exactly the same in the way he was doing at his times (a recurring theme: we today; Goethe, 1790; Petrarca, 1350 …).
Petrarch's interests were mainly cultural. His yearning for Rome was the raising in cultural terms of Roman power... With his studies and discoveries of ancient classical texts, the modern Humanism starts: and it has been a European marvel, not a restricted "Italian" one, even if it started from an Italian mind.
Most of the work of Camerata Mediolanense is in Italian, and draws on Italian sources. Apart from Petrarca, you took inspiration from Dante and the tale of Donna Lombarda. Do you view yourself as a typically Italian band or as ambassadors of Italian culture?
Nothing of this! As I explained, our relationship with Italy is definitively not relaxed. We are simply people born here, living here, and suffering, suffering, suffering. I cannot say more, because I could sound too drastic. Camerata Mediolanense is a cultural entity born for a sort of miracle among the ruins of Italian culture, and specifically among the ruins of Italian culture of music. I like the definition of one of your colleagues, an Italian journalist, who recently said to see us as "new humanists": we like this perspective and we recognize ourselves in it.
The news coming from Italy nowadays is not very good. The economic crisis seem to hit you hard, and the politics almost seem like a circus to an outsider. How do you look at the current situation in Italy?
As I was saying, it's irrelevant that we are here and now. We don't care about anything regarding the current Italian situation. We don't care about politics and our interests are completely focused on arts, science and history under various perspectives.
You rereleased all you previous works together with Vertute, Honor, Bellezza. You added an additional cd to every release. How did you choose the songs on the bonus cd's? Why have you not added your singles and ep's - especially the Dante works - on the bonus cd's?
Our new label (Prophecy) asked us to publish all the tracks of our history, to give a patent of completeness to the big enterprise of the back catalogue reprint, all collected in a wooden box, a true opera omnia of Camerata Mediolanense. The project called for the three old cds, the artbook of Vertute, all our own editions like 7" and 12", and - to end - all the tracks gone on VVAA compilations (vinyls, tapes, cds). Some of these old tracks are embarrassing for their sound quality, but the aim of the operation has been purely philological, and must be considered in this perspective.
As a matter of fact, we have not been able to agree completely to this project, because the Dante works (three vinyls 7") are not available in this period, as they are part of a project that is still unfinished. So the title of the box changed from Opera Omnia (complete works) to Gesammelte Werke (collection of works).
In the almost 15 years between Madrigali and Vertute, Honor, Bellezza, you obtained your PhD in musicology. What was your dissertation about? Do you think it influenced the way you work with Camerata Mediolanense?
This work influenced Camerata Mediolanense mainly because… it required me a lot of time, subtracting it from the band's activity. In my PhD thesys I studied some works, written or published in Rome during the second half of the XVII century, concerning the history of musical instruments. Some of them are famous, as the Musurgia Universalis by Athanasius Kircher, but others are totally unknown, as the De Tibiis Veterum by Bartholinus or the De tribus generibus instrumentorum by Francesco Bianchini. My interest has been to study the contents of these books – to catch new informations about ancient musical instruments – and also to understand why so many works about this particular argument have been created in that period, and all in the town of Rome. Soon I will publish a book on these matters.
My position is really unusual. Not only I am a musicologist, but I have many musical (of Conservatory) degrees too, and this is rare for a musicologist, who – usually – has a purely academic ("bookish") training. To end, I have a passion for darkwave music too. This is a passion that nobody, of the academic people I know, shares with me. All of this obviously will reflect, in some way, into Camerata Mediolanense but I try, when I make my own music, to leave my cultural background behind me, and let my instinct be free to create.
Do you feel connected with other Italian acts like Ianva, Corde Oblique, Ataraxia... Is there something like an Italian neofolk/neoclassical scene?
In this period we feel a lack of creativity into the new bands that are facing the scene in Italy. I hope this is just a little bad time. But it's undeniable that many excellent creations have been born in Italy in the last twenty years, and in your list I add Argine and Ordo Equitum Solis too, who are only half "Italian" but are based in Italy for a long time. We feel connected with all of them and we feel to be part of the same scene. With some of them we have more than a simple artistic esteem: with Ataraxia, Argine and Ordo Equitum Solis, I was live keyboardist in the past (with Ataraxia I played in Mexico, with OES over all Europe, with Argine in Italy), and our human and musical relations with them are deep.
In Switzerland, radical left-wingers attacked a place where you were going to perform because they thought you were an right wing extremist band, despite the fact that no such references can be found in your work. How do you think such a mistake was possible? Do you take precautions for the eventuality that it would happen again?
Surely it has been the worst chapter of our biography, but not the only one. I can affirm that Camerata Mediolanense is a victim of persecution, as our concerts have been impeded other times also. The reasons are worthless. I think that the name has a bad fascination on radical people: "camerata" is the ancient name for the ensembles playing music, but to ignorant people it can sound as "kamerade".
On radical left-wing websites, news circulates about us that mix true and false news, for example news about our attendance to radical extreme right meetings, or attendance to right political compilations. It's aberrational that someone decides that a band should not play for their supposed political opinions. But in any case, in our specific case, while it is true that we were invited to these meetings and compilations, it is also true that we didn't accept. Because we, in origin, chose to avoid political contexts. Not left, nor right: Camerata Mediolanense is a strictly cultural subject.
Unfortunately for us, our name was spread even if we were not present. And on those extreme-left websites the wrong news stayed. Nobody of those webmasters felt, and feels, honest enough to correct or destroy the false news.
The last step has been the attack in Switzerland that has been very aggressive. All our instruments and the club were destroyed in our presence, and we escaped uninjured for a miracle. The claim of responsibility of the attackers, a flyer, is interesting: they justify their action exactly on the basis of the aforementioned news. In Switzerland, the trial against them is now finally ending, and of course the first grade has been concluded with the condemnation of 19 attackers and with the claim of complete absence of any political environments in Camerata Mediolanense. We are waiting the second grade for the last three condemnations.
Our current problem is that, in the last times, some German writers/scholars took these false news as true, and wrote about them on books, and speak on tv. Without doing any check of the sources, without asking anything to us. The news is in the Internet, so it is "true". This is astonishing, particularly for me, as I am a scholar too… I always verify my sources.
You have played in several gothic and darkwave bands, and you often play at gothic concerts. What does the black scene mean to you?
It's our "tribe", I can call it in this way as an anthropological concept. All of us (me, Manuel, 3Vor and Marco) are musically born with the darkwave and the postpunk, by now more than twenty years ago. Apart from Manuel, who played only in Camerata Mediolanense, the others – 3Vor, Marco and me – are, or have been, members of various ensembles, as founders (3vor: NG, Marco: Sturm Und Drang) or as musicians/collaborators. Still we have the pleasure to attend, as common listeners, concerts and festivals in Italy and abroad. The difference with the past is that – being older – now we tend to explore and attend many other different scenes too. Usually people, passing the years, tend to close themselves, but for us it seems that the contrary is happening. I think that this is recognisable also in our current music.
Thank you for this in depth interview!
This interview also appeared in Dutch on Dark Entries.
Xavier KRUTH
20/04/2014
---