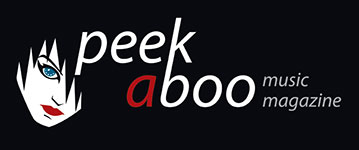 like this interview
---
THE UNGUIDED
We make our music in the same way as a kid would make his own home made manufactured candy!
05/04/2014, Filip VAN MUYLEM
---
After reviewing The Unguided I got the chance to fire off some questions and was pretty amazed by the answers, it was a nice chat...
To start with when I interview a band for the first time it's an introduction interview and I'm always interested in the philosophy behind the band's name, so why 'The Unguided?'
Rich: There was a lot of reasons for us to pick "The Unguided", but the most apparent one, was the fact we broke away from our old band, that over the years, got tied up in a lot of third party organizations. Organizations which unfortunately had a pretty comprehensive grip on the band's structure and also made a lot of important choices in the band's name. In The Unguided we figured we wanted to make all the shots ourselves, especially when it comes to the creativity of the music. Of course we still use third party organizations, in terms of bookers and a label. But we only surround ourselves with friends, helpful hands and people we trust. We do not have a management and our philosophy nowadays is that it will stay that way. Our experience in the business the past decade is sufficient to stand on our own feet when it comes to a lot of questions.
Was it hard to break away from your previous band and start things over, for sure the way it all happened (secretly)?
Rich: Well, not really. When we started this, which was originally intended as a project, we could drive a bit in the car pool lane, since our names themselves were already worth quite a bit in the business. Even if we did contemplate the new band as an entirely new organism, it was not exactly like starting over from scratch. But we were really determent about the new band and this was on spot what we wanted, so we tailored everything from our own preferences and by doing so the motivation skyrocketed as well. The fans' support certainly gave it another push, can't believe we released two full-lengths already.
How do you describe your music for yourself?
Rich: Genre wise we usually say just "melodic metal". There's a lot of influences from different genres in play, and it would be absurd to line them all up. When you listen to our albums there's a crossover between melodic death, heavy metal, power metal, coated with heavy use of electronics. So it's hard to put the finger on exactly what it is. But what is most important is that we do what we love ourselves, and that's of course also what we do. When we release a new album, you can be sure that's exactly what we love doing at that point in time. If we don't like what we create ourselves, there's no point doing it, and I think that philosophy is sometimes lost in the business. You do music in a commercial aspect, whilst what you actually enjoy listening to is something completely different. We on the other hand try to compose what's closest to our heart at all times. We do the albums we would like to have and love to listen to. So it's like a kid in a candy store, that got to manufacture its own custom made candy hehe.
How hard is it to find the right balance between hard & heavy and the more melodic part, the balance between the 2 voices and find the right drive in the studio?
Rich: I think the many years of experience of doing what we do, we've the dynamics of the heavy and more delicate pretty well figured out. We just do it and it comes naturally because we are pretty in line with what we want to do, and all of us have a great sense of dynamic and how important it is to the music. After all, Roger, Roland and I have almost done 5 albums together now. Being in the studio with these guys is just like three minds, one soul coming together. Also Henric and Richard Schill brought some great fresh angles to the table as well and we are really blessed to have such talented musicians in our midst.
To be honest I run into you via The Zardonic mixes. What do you think of them and how did it work out? It's pretty special to have something done like that (and I really loved it).
Rich: The collaboration between The Unguided and Mr. Zardonic have been a success story since day one to be fair. Henric knew him from his other band "Cipher System" back from 2004, were Zardonic did a remix for them. He got in touch with Henric when he found out about The Unguided and really wanted to do something together. Our first collaboration was the "Phoenix Down" remix. Which just received unimaginable love from the fans, in fact it's our top 1 track on our Spotify page, with over 600k plays, also the YouTube upload have almost 400k views, which is more than some of our official music videos. So it's going well! Maybe a bit too well hehe. I think it's great to keep an open mind in the business and since we already are heavy on electronics, our fans are already used to that digital sound, so what Zardonic brought alive with our songs through his remixes is really amazing. We want to keep working close with him and see what we can come up with, for the future.
Hansi from Blind Guardian was also featuring on the remixes, he's with his band on another label, so how did that happen?
Rich: I've been a huge fan of Hansi and Blind Guardian since I was a little metal head. In early 2011 I got his contact information, from an old touring buddy, so in a long fan-boy letter, I approached him regarding guest vocals for The Unguided. He liked the idea, even if it wasn't exactly the genre he was used to and I just couldn't be happier. But it was not until 2013 the visualization came to reality, when he sent over the sound files for his work on "Deathwalker". I just listened to them "a cappella" for the longest time, he blatantly have one of the most unique voices in the world. So the track "Deathwalker" on the album features a duet on Hansi's and my voices, as well as the Zardonic remix of "Deathwalker" features three voices; Roland's, Hansi's and my own. I'm so happy we could do this!
Hansi is one of my musical heroes, who are your heroes?
Rich: Haha, my all-time musical hero is Hansi Kürsch period! Thou shalt have no other gods before the one.
Strangely enough I was thinking about a video game when I for the first time listened to 'When all the Seraphim cry', the one featuring Blind Guardian 'Sacred2' is that on purpose or is it about something else?
Rich: It's just a coincidence. I wrote the lyrics for "When All The Seraphim Cry" while I was in a band called "Faithful Darkness", back in 2011. The lyrics for the song was called "Kiss of Iscariot", but then when we did the collaboration with Zardonic, he sought it more appropriate to name it "When All The Seraphim Cry" since that was the hook in the chorus. I always try to stay neutral in my lyrics, but I tend to draw some references from the bible every now and then. This song is about Judas betrayal of Jesus actually and have nothing to do with "Sacred 2".
Is there somebody else you would love to work with in the near future?
Rich: My dream is complete with Hansi's contribution to our music to be fair. I'd like to give the rest of the band and opportunity to fulfill their dreams as well. I know Roland really want to do something with Devin Townsend for example. That would be really rad! On "Hell Frost" we have some guest screams from legendary Peter Tägtgren in a song called "Pathfinder", that was a cool feature as well. We'd like to try some new studios for the next album however, to see what they can do with our sound, we have some thoughts on that.
I also fell for the artwork, can you tell us more about it? How important is the artwork for you and how or who decides about it?
Rich: The artwork for the album is made by the extremely talented Kaung Hong from China. He's done a lot of work for us lately and it's just all mind blowing. He's actually already done the third album cover, but it's yet to be seen hehe. All the artworks carry a story, which I base a lot of the lyrics on. For the first album, the story was just a vague idea, but before the work began on "Fragile Immortality" I wrote it all down, in novel I call "Book of The Unguided". So "Fragile Immortality" is actually the second part in a trilogy. The story is about some friction between two immortal groups of fallen angels that have been condemned to the mortal world. The actual illustration on "Fragile Immortality" is crafted out from the lyrics of the song "Oblivion". I think it's extremely important to have a common constant in all your material. Artworks, lyrics, designs. It gives a deeper and more comprehensive experience and not just a band that delivers music.
How do you decide on the lyrics and music, does it all happen like in a democracy or is it more organic?
Rich: The music itself is definitely democratic, everyone produce their own parts even if Roger usually compose the framework of the songs. Roland does all his lead guitars, Henric beats out all his basslines and Schill produces the drumming after his own preferences. As for the vocals, Roland and I work on the rhythmic of the screams together and Roland comes up with his own vocal melodies for the clean vocals. The lyrics however is I guess a bit more dictatorship over, since I do all of them myself and that's one of the big reasons for me being in a band. I'm a bit of a control freak when it comes to that to be fair.
'Eye of the Thylacine' is a title (and lyrics) that you can explain to me, as I have no idea what Thylacine is about? Is it about a tiger?
Rich: This is one of the seven songs that are tied to the story. As said, "Fragile Immortality" is a semi-concept album. This particular song is about the awakening of AI, human manufactured machines that draw the conclusion of mankind being enemy número uno, especially one synthetic organism called "Syndissiah", which I guess could be compared to The Terminator franchise's "Skynet". The mistakes of the world is projected into this entity, and it get to withhold all wars, pollution of the planet and extinction of races in mankind's advance and draw the above conclusion. The thylacine being one of those animal races, last one died 1936 after being persecuted by man for centuries. The title "Eye of the Thylacine" is really how "Syndissiah" saw the world via the eyes of this now extinct creature. It's also a bit of a throwback to the 80ies "Eye of the Tiger" hehe.
Another great track on the album is 'Blodbad', is it about a certain battle or am I wrong?
Rich: This song is a bit special as well and really nerdy. It have nothing to do with the story and is a standalone song. I've always been a gamer and especially fascinated by Blizzard games. When "World of Warcraft" was released in Europe 2005, I was instantly hooked and it didn't take long until I wanted to walk the path of "Player vs. Player". If you are familiar to the game, you will know what I'm talking about, if not, I'll bring you up to speed! Back in WoW-vanilla (before any expansions,) and with the introduction of the rank system (rank 1-14,) to reach "High Warlord" (horde, rank 14) and the best weapons / gear available, you had to be completely insane as only 0.1% of the servers could get this achievement. A lot of people was really turned on by the new rank system, so to climb in ranks you had to accumulate honor, by winning battlegrounds against the opposing force or kill faction members of the opposing force (in this case being the "Alliance", fuck the alliance btw.) By the end of the week the game calculated your total gained honor and this was transferred into a rank gain. Ranking up got harder and harder as you climbed, and around 10 it took ages to rank up. To get the most effective rank up you had to get standing 1 on the server (player that accumulated most honor the previous week.) I got standing 1 for months and months until I utterly reached rank 14 and became the second rank 14 on our server "Bladefist" (which was mostly populated by Swedish players.) This journey basically meant I spent most of my time in-game, and slept very, very few hours a day. Which to me is considered the most hardcore gaming I've ever done in my life and something I would never do again. To collect honor, you spent most time in the battleground "Alterac Valley", and that's where I met the fellow rogue, named; "Blodbad". He was the one that inspired me to push for rank 14, as he was doing this himself and we kind of started to make the push together. Which possibly could have been the best pvp experience I had in WoW as well. "Blodbad" gained rank 14 some months before me and was server-first with his achievement, I always wanted to make a homage to this very subjective (and destructive hehe) phase in my life, and with the new album I saw a great opportunity in it. Looking back now, I consider it completely mad. But I was blinded by determination to archive that one goal and to be the best there was back then. I'm still a player, but very casual. I think only one fan have speculated about the fact the song is based around "Alterac Valley", so now you know!
Something I use to say more and more 'Only Human', how does it work for you? Can you have a regular life and still perform, create music …
Rich: Yeah with ease! This band is structured so private life comes first at all times. Thinks take a bit longer for us, hence of that. But we all agree on that this it the way we want to work. After all; we are only human hehe.
Can you tell us something about the shooting of the 'Inception' video? How was it for you to shoot it and perform in it?
Rich: It's always a bit weird to make green screen productions as you never play the entire band but you do solo performances and then you are placed together in post-production. But this video is really a dream come true, as I got free hands to do what I wanted with it, with a high budget. It aligns perfectly with the story and of course contribute to the overall feel of the entire concept of the band.
You achieved 300K for the video 'Betrayer of the code' - pretty impressive! It's a great video & I think this one means a lot to you? How do you look back at it?
Rich: That production was insane, and took a lot of time and effort from everyone. Most of it is acted out and not green screen performances, so it was extra hard work for everyone involved. Especially for me to coordinate everything, since there was so much people involved. The lyrics of "Betrayer of the code" is based on Anne Rice's book "Queen of the damned", so we wanted to capture that feel of the music video, to make a homage to her "Vampire chronicles" legacy, but with our own twist. I think it worked out great and I'm very proud of what we achived! Those cold nights of shooting were crazy. 11 Frames Production did great with both "BOTC" and "Inception", they are really talented.
How good do you know the other bands on the label? I noticed that Conan and The Graviators are even touring together, how does it work for you?
Rich: I don't know them very well personally. We've toured with "Deadlock" before we signed to Napalm so they are familiar faces and now also "Civil War" signed, which are friends to the band. But the rest of them, I do listen to, but I don't know them in person as said. There's a lot of bands I've been listening to while growing up on Napalm, so it's certainly a great roaster, and we are really blessed to have them backing us up!
You are from Sweden, how hard is it to find gigs and play the whole year? How big is the Swedish scene? Is Sweden and its history (tales of gods, the mythology …) helping you in the writing process?
Rich: To be fair we are not looking to tour that much. We are more for the weekend shows and festival gigs, as that yields better with our philosophy regarding the band. The Swedish scene is pretty good and we got a big percentage of our gigs in Sweden. I'd say Sweden and Germany is our best markets. Not sure if I draw a lot of inspiration from the Viking mythology of the north. We are just not that type of band. I'm more a collector of inspiration from games, movies and books with various topics. But I think Sweden got some very interesting history and it's hard to believe that Sweden used to be the great (and fearsome) Swedish Empire.
Never thought about singing in Swedish? I know for example a great Estonian Folk-Metal band who only sings in Estonian (Metsatöll) and there is also a Finnish Folk-Metal band Korpiklaani (500K of fans on their Facebook page) singing in Finnish …
Rich: I've considered it, maybe not an entire song. But maybe a pre-chorus of some sort. Actually "Blodbad" with a Swedish title was a first step in that direction. But I didn't find any good segments to hammer out Swedish lyrics for this album. Maybe the next one? Who knows? I don't want to limit us with having only Swedish lyrics however. I want that everyone should understand the lyrics as they are pretty important to me.
I know that in the past some bad things happened in the black metal scene, churches being burned down, a lot of other crazy things … do these things still live or is it for sure something from the past?
Rich: Even if I listen to a big batch of black metal, I'm not too familiar to what's going on in the scene. I know there's been some crazy shit revolving it, but nowadays you don't hear about the extreme aspect of it that often. It's not like I see churches being burnt when I look out of the window so to speak.
It must be a dream to be part of Napalm Records, how hard was it to be signed by them? Can you tell us how it happened?
Rich: Yeah as said, we are really blessed! For contractual reasons, we approached "Nuclear blast" when we were working on our debut "Hell Frost", but they couldn't take us onboard since they still have "Sonic Syndicate", which of course make sense, it would have been a bit awkward. They however warmly recommended "Napalm records" for us and got us in contact with them. So we started to negotiate. It didn't work out for the debut as we already had something else in mind, but after that adventure, we were more than ready to hammer out a great contract with "Napalm"! We signed onto them the summer 2013 and we couldn't be happier.
Do you have a dream you would want to realize over the years?
Rich: Duet with Hansi Kürsch. Check! That's been a dream ever since I started with singing back in 2000.
Will you do an extensive European tour in the summer (and pass by Belgium for ex)?
Rich: By the looks of it, we won't be doing any extensive touring 2014 save from the Scandinavian tour we are doing now. We'll do some festivals during the summer, but our focus is fixed at early 2015 actually. We'll see what happens! Belgium would be great!
What else will happen in the near future for The Unguided?
Rich: We have a batch of Swedish gigs we are working out in this moment, also Finland will be invaded by The Unguided soon enough. Some German festivals. And also we've been starting the work of a third album.
Thx a lot for your time & thx for the great music!
Rich: Thank you, stay sharp!
Filip VAN MUYLEM
05/04/2014
---