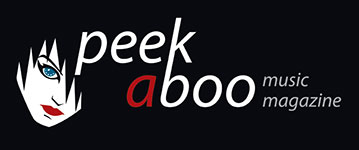 like this interview
---
ORPHEUS IN RED VELVET
[Os]mium tells us about his life and new solo project 'Orpheus In Red Velvet'
21/04/2014, Guillermo CORONEL
---
To begin, tell us how Orpheus In Red Velvet was born.
ORV was born quite a long time ago, in 1996. While working with a friend in a synthpop band, I discovered that there were some songs I've written we could not use there, so I started this soloproject, also I never thought back than that my voice would ever be good enough. It was named after a song of Marc Almond, one of the artist that have inspired me.
What is the meaning of your artist name, [Os]mium?
When working as keyboarder for Diary of dreams there was a "need" to come up with an artist name. So I remembered my time back from school when I had an advanced course in chemistry, and the short form of the element Osmium is [Os] which are also my initials. I just combined these two dictions.
Can you describe or classify your own music?
Let's say "classic synthpop" is still the basis but there so much more influences mixed up in the music, e.g. listen to "Not born human" which doesn't seem to have much in common with synthpop. You might also describe it as "electronic popmusic".

You've mentioned your experiences with Diary Of Dreams. What can you tell us about your participation as a keyboardist with them?
It was a wonderful time, I experienced and learned a lot, got to different places I actually would have never gone to if it wasn't for DOD. Of course it was a different working in the studio with Adrian when you are used to work on your own with limited equipment on a different kind of music, so what would work for a synthpop song would not work for a DOD song. But in retrospective it was a good helpful experience because it helps me to think about what I want to achieve with ORV now, makes me think a bit deeper about lyrics so that they don't sound like random, already thousand times used phrases picked up from "the golden book of synthpop lyrics" :-)
Working on a solo project, how does it feel to work alone?
If you're working on your own there's no one that might slow you down, complain about a song, a sound, lyrics etc. That's a relief. On the other hand there's no one that can push you, especially if you're such a lazy person as me *lol* Sometimes you miss a second opinion, someone coming up with an idea that might help you if you're stuck. But for now I enjoy working on my own, but if it would ever come to live concerts there would be the need to add one ore two members to ORV.
What do you expect for the future?
Although ORV exists already a long time I still see myself as a beginner, but I hope the forthcoming release in 2014 will raise it to the next level. I don't think that I will make a fortune with ORV but at least I want to broaden my audience. So I hope that I will get a lot of support from my fans, get a lot of new fans and of course get sold a lot of my CDs. ;-)
Guillermo CORONEL
21/04/2014
---