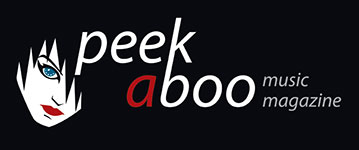 like this interview
---
EXPONENTIA
I wanted to create an unreal atmosphere, something spooky, coming from the most indefinable obscurity.
14/05/2014, Xavier KRUTH
---
Exponentia is a one-man project of Ludovic Dhenry, a Frenchman who has already released three CDs of sorrowful neoclassical music under this name. It's hard to label Dhenry's music, so we have asked him about the aims of his project, his influences and how he manages to do everything by himself.
Exponentia is already your third project, after Zauber and Eleventh Fear. On the other hand, it's the only project with which you have made more than one cd. There are three Exponentia CDs this far. Can we conclude that Exponentia is your main project?
Exponentia is my only project. Before Exponentia I started writing under the names of Zauber and Eleventh Fear, two electro-goth projects. Those were my first steps. I played concerts in Belgium, France, Switzerland and England. I founded my own label 'Neris Records' to release my CDs. I also collaborated to samplers for BLC Productions (USA) en Caustic Records (Spain).
Zauber and Eleventh Fear were more electro-oriented, while for Exponentia you radically chose a neoclassical path. Whence this change of style?
I love classical and baroque music very much, and I wanted to integrate them in my music. It was a natural step for me to start this project. It was evident. To achieve this, I had to work hard as an autodidact, I followed courses in musical theory and I got my grade as a sound engineer. This allowed me to set up Exponentia.
Exponentia is not a pure neoclassical project. In the instrumentation, you can also find acoustic drums, electric bass, synthesisers and drum computers. It is possible that other instruments will be added in the future, like guitar, electro-sounds and other things, still maintaining the crucial place classical music holds now.
You delivered three CDs in three years, and there were only six months between the releases of 'Sadness' and 'Ghost'. You obviously don't suffer from a lack of inspiration…
No lack of inspiration, indeed. I already have a lot of ideas in my head for future compositions. Music is a part of my thoughts, constantly. I often take hold of a sheet of paper to note ideas, themes. I record my first demo versions in the studio and I experiment a lot. I spend a lot of hours every day in my studio. It's my habitat. I just can't live without composing new music, writing lyrics, looking for new sounds on the synthesiser, manipulating sounds, changing them…
For instance, on 'Ghost', you can hear synthetic soundscapes. I tried to create a strange, nebulous atmosphere, sometimes also more electric. I wanted to create an unreal atmosphere, something spooky, coming from the most indefinable obscurity. Something that makes you feel the presence of an apart entity in the same place. I program al the synths and effects myself to achieve this. I arrange everything. I never use pre-conceived sounds in Exponentia. It's a real pleasure to give life to a sound born from your imagination. And sometimes something totally unexpected comes out as result, a beautiful surprise.
'Ghost' is a conceptual album. Everything is based on entities. The previous album on the other hand - 'Sadness' - was conceived around the concept of sorrow. To create 'Ghost', I had to improve the atmosphere with synthesisers. It's an instrument I love very much and that I didn't use on 'Sadness'. I think I longed for it deep inside of me. By the way, I've already started working on the next album. Much more electronic textures are foreseen, but they will underline another atmosphere. Like you probably noticed, each Exponentia CD sounds differently. I try not to repeat myself. There are so many things to express with music. I like to work on a specific 'sound' of an album, a sound that is forming a unity, a coherence for each work.
Meanwhile, you keep working on Eleventh Fear. When can we expect a new cd from this project?
I thought about it for a while, but I don't think it will materialise. Well, only god knows...
You really do everything by yourself, from recording 'till distribution. That must be al lot of work, isn't it?
Indeed, it is an enormous task. If you want to realise something, you should not wait until someone else does it in your place. Once the recording is done, another part of the work begins. I work for hours in the studio in order to mix everything, and then there's the whole label and production work.
I love working alone artistically. Exponentia is a very personal project. It's impossible for another person to intervene in the creative process. That would take away the soul of Exponentia. I founded Neris Records to be able to release my own music, but I'm still open for proposals of other labels.
You own your own studio, where you also produce other bands like The Curse of The Vampire. Do you get a lot of requests? How does the collaboration with the other bands fare?
Yes, a few years ago I sustained my own recording studio. But not anymore. I have moved the studio and have set up a new studio for Exponentia. At the time, I did recording, mixing and mastering for several band ranging from rock, metal, electro to techno. The collaboration was purely technical. They wanted a sound engineer to record their album. I also advised them about administrative steps they had to undertake and about the realisation of their CD-project.
You are obviously a big Lacrimosa fan, a band I like very much too. Besides of that, I can hear influences of Sopor Aeternus and of the early Das Ich. Tell me something more about your influences?
Yes, I like the bands you just mentioned a lot, even if I come twenty years after them. I also listen a lot to baroque and classical music; these are all things that influence me. Literature, legends, old monuments, places that are drenched in a special atmosphere that moves me… All these things influence me to create a special atmosphere in my songs in which the fantastic and the emotional meet each other.
You once said in an interview that you had your own concept of what 'gothic' music should be, which you distinguished from for instance batcave. Tell me what you concider 'gothic'? Does Exponentia apply to your definition?
Yes, completely. Exponentia is not batcave. Everyone can have his own concept of gothic. There are many different styles: gothic rock, electro, batcave, classical… To me, the instruments or the style do not matter much. It can be violin, guitar, clarinet, electronical synths or any other instrument; I think it's the emotion, the atmosphere that speaks from the music that defines it as 'gothic' or not, not the genre. This being said, Exponentia certainly does not fit in classifications as gothic rock or batcave.
We reach the end of our conversation. Is there something you want to add?
Yes, a small word. Each album of Exponentia is designed to listen to in full tranquillity, from the beginning until the end. To fully enjoy the journey I propose you, you have to immerse yourself completely in the atmosphere of the disc, in which each track leads to the next one. There's a logic behind all this.
Thank you for this interview!
Many thanks to you also.
This interview first appeared in Dutch on Dark Entries
Xavier KRUTH
14/05/2014
---