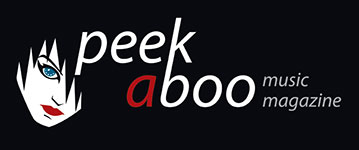 like this cd review
---
BROTHER FIRETRIBE
Diamond in the Firepit
Music
•
CD
Rock
[80/100]

Spinefarm Records
16/04/2014, Filip VAN MUYLEM
---
At first was thinking this is the newest Bon Jovi, but the voice wasn't 100% matching. The sound is very commercial, a bit on the retro sound, soft rock, no aggression at all. A lot of pathos mixed with a gigantic choir, trumpets and plastic feelings. Very mellow and overproduced! Some ballads, bluesy guitars, a warm and well filled sound... Pure stadium rock, but who are these guys? Even the titles are into a commercial blast...
Well, Finland's melodic rock heroes Brother Firetribe have apparently spent the last four years in the proverbial fire pit, because now they've returned with some pretty shiny tunes and their third album! Melodic rock ear candy; an unbroken string of 11 hits with glistening choruses, heavenly harmonies and lyrics brimming with larger than life love. Yep, no doubt about it the Brother Firetribe magic is still there: it is borne out of the chemistry between these exact five guys – who just couldn't write a bad song even if they tried. T. Nikulainen's soaring synths and songwriting, P.A. Heino's velvety voice and Jason Flinck's robust bass & smooth background vox meet beat master Torniainen's hard rocking rhythms and Emppu Vuorinen's agile, classy solos and guitar heroics you just can't hear in "that other band" he plays in.
Still can't believe that Metsatöll are on the same label, the rawness is so much better, I feel like I have to go and brush my teeth's because of the sweetness left behind! But at least the older people will love this one and won't run away and scream get this record off!
Filip VAN MUYLEM
16/04/2014
---