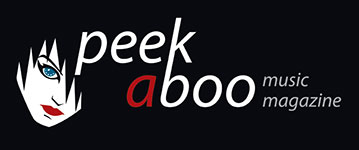 like this movie review
---
JENS JONSSON
Snabba Cash III
Movie
Crime
[63/100]

LumiŤre
23/04/2014, Didier BECU
---
A half year ago you could read on our pages the review of the second part of Snabba Cash and now you can find our writings about the third chapter. Yeah, it goes that fast! Livet Deluxe (Life Of Luxury) is also the final part of the trilogy that's been based upon the novels by Jens Lapidus. Anyone who saw the previous parts will know that Snabba Cash is a synonym for hard, but intelligent action. Something quite logic if you're aware of the fact that this is a Swedish product.


JW (Joel Kinnaman) tries to find out where his missing sister is hiding. The search brings him everywhere, even in Los Angeles. All roads seem to lead to the Swedish mob that's been controlled by East European crooks. At that same moment, Jorge (Matias Varela) plans to make the greatest robbery in Swedish history. And yes, of course the two meet each other. Jorge even tries to prove that he can be a caring father as his girlfriend Nadja (Madeleine Martin) gets pregnant. JW who is in a fact a cop also falls in love, but with the wrong girl: the daughter of a Serbian mob boss from a gang in where he has to infiltrate.


Snabba Cash is a quite complicated crime movie. The makers are taking lots of risks by telling different stories in a non-linear way and that's of course a hard nut to crack. So you don't have to be ashamed if it's unclear to you who is betraying who. It's even more difficult for those who never saw the first two parts as the makers don't give any hints from those previous episodes, and so you can say that this slot is almost impossible for newcomers. But enough of all those negative talk as this movie is nicely filled with great action scenes and decent performances. Until today Joel Kinnaman is a bit of an unfamiliar name, but that will soon change as he will be the new Alex Murphy in the upcoming RoboCop-remake.


The third part of Snabba Cash has its merits, but you better watch all three parts in one row, at least if you want to understand what's happening!


Snabba Cash III, or Livet Deluxe if you prefer the Swedish title is now out on DVD on Lumière.
Didier BECU
23/04/2014
---
Een half jaartje geleden hadden we het op onze pagina's nog over het tweede deel van Snabba Cash en nu ligt het derde luik al in de winkelrekken. Livet Deluxe (Het Luxeleventje) is meteen ook het slot van de trilogie die is gebaseerd op de boeken van Jens Lapidus. Wie de twee vorige delen zag, weet dat Snabba Cash garant staat voor bikkelharde, maar tegelijkertijd intelligente actie. Maar goed, als je weet dat de film van Zweedse makelij is, zal zoiets je geenszins verwonderen.


JW (Joel Kinnaman) tracht te achterhalen wat er met zijn vermiste zus is gebeurd. Hij komt overal terecht, zelfs tot in Los Angeles. Maar toch ziet het er naar uit dat alles verbonden is met de Zweedse misdaadwereld waar vooral Oost-Europeanen de plak zwaaien. Op datzelfde ogenblik beraamt Jorge (Matias Varela) met zijn kompanen een gigantische roof die de grootste uit de Zweedse geschiedenis moet worden. En tja, het lot brengt de twee samen. Hoe hard en meedogenloos Jorge ook is, toch heeft hij nog een hart. Jorge wordt zelfs verliefd op Nadja (Madeleine Martin) en wil bewijzen dat hij tevens een goede vader kan zijn. JW die eigenlijk flik is, voelt ook kriebels in de buik, maar valt op de verkeerde vrouw: de dochter van de Servische misdaadbaas bij wie hij moet infiltreren.


Snabba Cash is een vrij ingewikkelde misdaadprent. Door verschillende verhaallijnen niet lineair te verfilmen neemt regisseur Jens Jonsson net iets te veel hooi op zijn vork waardoor het script onnodig verwarrend wordt. Menig kijker zal dan ook geregeld de herhaaltoets moeten indrukken om nog te snappen wie wie aan het bedriegen is. De makers houden ook geen rekening met kijkers die de vorige delen niet hebben gezien, of zeg maar gewoon vergeten zijn, waardoor bepaalde intriges bijna onbegrijpelijk worden. Gelukkig zijn er een heleboel spectaculaire actiescènes en knappe vertolkingen die voor de nodige afwisseling zorgen. Joel Kinnaman is nu nog een onbekende, maar daar zal binnen een paar weken ongetwijfeld verandering in komen, hij is immers de man die Alex Murphy zal vertolken in de weldra te verschijnen RoboCop-remake.


Het derde deel is een waardige afsluiter, ook al doe je er best aan om de drie delen in één ruk uit te kijken. Het zal je wellicht helpen om het boeltje wat beter te begrijpen.


Snabba Cash III, of indien je de titel Livet Deluxe prefereert is vanaf nu op dvd verkrijgbaar via Lumière.
Didier BECU
23/04/2014
---
---