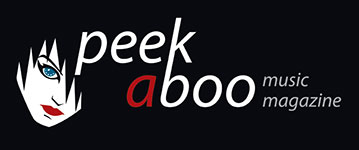 like this cd review
---
KAMELOT
Haven
Music
•
CD
Symphonic Metal
[85/100]

Napalm Records
26/04/2015, Wim GUILLEMYN
---
'Haven' means 'safe port' or 'shelter'. It's the follow up of 'Silverton' and the second album with vocalist Tommy Karevik, who replaces Roy Khan very well. Since 1995 they're active and have released their 13th album. They made especially name by making symphonic and melodic metal in an era in which the more heavier metal was popular. They confirm their status by making top quality albums.
No surprises or experiments on the new album. You hear the typical Kamelot sound, uplifting tunes with all the characteristics of their sound: beautiful and emotional keyboardlines, melodic and heavy guitarriffs, very nice drumwork (the double basses), that gives the songs the right hooks and ritmes. The vocals radiate energie and pulls you into the songs.
Guest appearances by Alissa White-Gluz (Arch Enemy), Troy Donockley (Nightwish) and Charlotte Wessels (Delain). While the vocals on 'Silvertorn' were rather similar, I hear now some small difference and a little bit more style in the singing parts.
Good songs are eg. 'My Therapy','End of Innoncence','Under Grey Skies' (a little to corny for my taste but nice with the femal vocals), 'Veil of Elysium' and 'Liar Liar'.
In short 'Haven' is a good album (produced by Sascha Paeth and mastered by Jacob Hansen). No masterpiece, therefore they play a little too much on safety. So, a justified title and for fans of symphonic and melodic metal a nice addition to their collection. In the autmn they come to European podia with their 'Haven' tournee. So keep an eye on the data.
Wim GUILLEMYN
26/04/2015
---
Haven betekent 'veilige haven' of 'schuilplaats'. Het is de opvolger van 'Silvertorn' en het is het tweede album met vocalist Tommy Karevik die, wat mij betreft, Roy Khan uitstekend heeft vervangen. Sedert 1995 zijn ze actief en reeds aan hun 13de album toe. Ze hebben vooral naam gemaakt door met epische symfonische metal op de proppen te komen in een era waarin toen vooral hardere metal de bovenhand had (Sepultura, Slipknot, Rammstein, Carcass, …). Ze bevestigden hun reputatie daarna doordat ze gewoonweg topkwaliteit in hun genre afleverden.
Met hun nieuwste album trekken ze de lijn van hun vorige albums door. Je hoort hier de typische Kamelot sound. Geen verrassingen of experimenten, wel verheffende tunes met alle kenmerken: mooie emotionele keyboardlijnen, melodische en heavy gitaarriffs, geweldig drumwerk (die dubbele bassen) die de songs de juiste hooks en ritmes geven en de zang die je meetrekt en die, zelfs in de donkere songs, energie uitstraalt. Er zijn gastoptredens van Alissa White-Gluz (Arch Enemy), Troy Donockley (Nightwish) and Charlotte Wessels (Delain). Waar de zang op 'Silvertorn' haast niet te onderscheiden was, vind ik dat Karevik er ditmaal toch ietsjes meer zijn eigen stijl inlegt.
Goede songs zijn o.a. 'My Therapy', 'End of Innocence', 'Under Grey Skies' ( wel iets te melig naar mijn smaak, maar mooi met de vrouwelijke vocals erbij) , 'Veil of Elysium' en 'Liar Liar'.
Kortom 'Haven' is een goed Kamelot-album (Produced by Sascha Paeth en mastered by Jacob Hansen). Geen meesterwerk, eerder wat op veiligheid gespeeld. Of zoals de titel het zegt 'Haven'. Maar voor de fans van symfonische en progressieve metal een mooie toevoeging aan hun collectie. In het najaar passeren ze in Europa met hun 'haven'-tournee. Hou dus de data in het oog.
Wim GUILLEMYN
26/04/2015
---
---