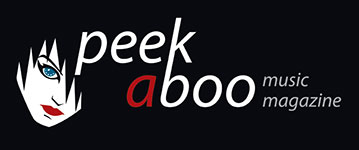 like this cd review
---
DU BLONDE
Welcome Back to Milk
Music
•
CD
Alternative Rock
[80/100]

Mute
23/04/2015, Wim GUILLEMYN
---
Beth Jeans Houghton is the person after Du Blonde. I didn' t know her yet, but she has talent, that's for sure with some directness and escapism in her music like we know from Courtney Love, Auf Der Maur, Joan As Policeman…
With her second album she makes a style change. Her previous work has more an indie style, now she introduces rawness and directness without fringes.
Starter 'Black Flag' floats on a fat bassline. With the guitars and her way of singing we hear some adrenaline filled songs. Who says that women can' t make songs like The Stooges or Queens of the Stone Age does? Songs like 'If You're Legal', 'Mr. Hyde' or 'Raw Honey' are heavy bass drivencompositions too. They provide an important vibe in the sound of the album.
'Chips to Go' goes a little further than 'Black Flag'. The singing line seems to run away out of a Focus song.
'After the Show' is just like 'Four in the Morning' a ballade. No tearjerkers, but rather something like we can expect from eg. Joan As Policewoman. Nice build up songs like in he golden 70's. Workmanship.
Finally 'My Mind is on my Mind' is a brilliant song that goes in all directions. Madness trumps. But very effective. Samuel T. Herring with his vocal piece could also be on a Daan album.
Du Blonde makes a style change and she does it very well. She makes an album that sounds lived and profound, whether it's a ballad or a rocksong. Nice.
Wim GUILLEMYN
23/04/2015
---
Beth Jeans Houghton is de persoon achter Du Blonde. Ze was mij tot nu toe onbekend, maar ze heeft wel iets in haar mars als je dit album beluistert. Ze heeft een soort directheid en je-m'en-foutisme in haar muziek zoals we die ook wel kennen van Courtney Love, Auf Der Maur, Joan As Policewoman…
Dit tweede album is een beetje een stijlbreuk met haar vorig werk. Toen klonk het iets meer indie, nu heeft het een heel eigen en andere stijl: rauw, direct en zonder franjes.
Opener 'Black Flag' bv. drijft op een vette baslijn. Met de bijhorende gitaren en de manier waarop ze zingt krijgen we hier een adrenaline opwekkende song. Wie zegt dat vrouwen geen songs a la Stooges, Queens of The Stone Ages kunnen schrijven? Ook in andere songs zoals 'If You're Legal, Mr. Hyde of 'Raw Honey' krijgen we baslijnen die vet en overstuurd klinken. Ze zorgen voor een belangrijke feel op het album.
'Chips to Go' gaat nog een beetje verder op de ingeslagen weg. De zanglijn lijkt uit een Focus-nummer weg te zijn gelopen.
'After the Show' is net als 'Four in the Morning' een ballade. Niet van het zeemzoetige genre, maar eerder iets wat we bv. van Joan As Policewoman kunnen verwachten. Mooi opgebouwde songs die je terugbrengen naar de gouden jaren 70. Vakmanschap.
Tot slot 'My Mind is on my Mind' is een schitterende song die alle kanten op gaat. Gekte troef. Maar heel effectief. Samuel T. Herring kon met zijn tussenkomst zo op een Daan-album prijken.
Du Blonde heeft een goeie stijlverandering gemaakt. Het album klinkt doorleefd en diep, of het nu een rocksong of een ballad betreft. Nice.
Wim GUILLEMYN
23/04/2015
---