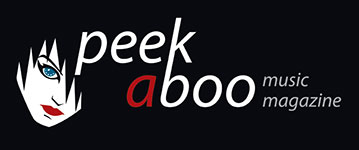 like this movie review
---
ANTONY BURNS
Home Sweet Hell
Movie
Comedy
•
Drama
[64/100]

SONY SPHE
22/04/2015, Didier BECU
---
"How can you not love a movie in which a woman commits murder to save her marriage?" That is the wisdom of former star Jim Belushi who in this movie is once again a shadow of what he he used to be. But, and here ends the bad news, this black comedy by Anthony Burns, who only directed Skateland so far (the title says it all), is pretty fun, and even a bit more than that.
It's hard not to think of Serial Mom by John Waters after watching Home Sweet Hell, because just like Kathleen Turner, Katherine Heigl plays an American sweetheart who goes awol after she discovers that her husband Don Champagne (Patrick Wilson) shares the bed with his saleswoman Dusty (Jordana Brewster). We can see why the furniture salesman does that. Not only is Dusty a Mexican bimbo to fall immediately in love with, his very own wife is a bitch who even keeps a diary in which she notes when her husband may have sex with her. Unfortunately it appears quickly that Dusty just wants his money. For Mrs. Champagne there is only one solution: murder the girl.
You do see some blood in Home Sweet Hell, but the most frightening scene is the one in which the dog next door ends up in the freezer. Although we have never been wild about Katherine Heigl (once the star in Knocked Up by Judd Apatow and subsequently exiled to Grey's Anatomy), she's doing a quite fine job as an uncontrollable über bitch. Wilson plays like most of the times the softie he is.
The film did not do well. In America there was a limited theatrical release, and over here it was not released at all. But those who like naughty (albeit innocent) humor won't be cheated by this movie.
Anthony Burns does not have the talent of John Waters to create a magnificent black comedy, but despite an embarrassing Jim Belushi, Home Sweet Hell is far from bad.
Didier BECU
22/04/2015
---
"Hoe kan je niet van een film houden waarin een vrouw een moord pleegt om haar huwelijk te redden?" Tot zover de levenswijsheid van gewezen ster Jim Belushi die in Home Sweet Hell nog maar eens plat op zijn bek gaat. Maar, en daarmee komt er een einde aan het slechte nieuws, deze zwarte komedie van Anthony Burns, die tot nu toe alleen maar Skateland (de titel zegt genoeg) draaide, is best leu, en zelfs een beetje meer dan dat.
Het is moeilijk om niet te denken aan Serial Mom van John Waters na het bekijken van Home Sweet Hell, want net zoals Kathleen Turner vertolkt ook Katherine Heigl de rol van een American Sweetheart die volledig over de scheef gaat als ze ontdekt dat haar echtgenoot Don Champagne (Patrick Wilson) het bed deelt met zijn verkoopster Dusty (Jordana Brewster). We kunnen de meubelverkoper maar al te goed begrijpen. Niet alleen is Dusty een Mexicaanse bimbo die alle mannenogen dol maakt, ook is zijn bloedeigen vrouw een feeks die in een boekje bijhoudt wanneer haar man seksueel aan zijn trekken mag komen. Don denkt dat hij met zijn Mexicaanse schone het gouden lot heeft gewonnen, helaas blijkt vrij vlug dat ze alleen maar zijn geld wil hebben. Voor mevrouw Champagne is er maar één oplossing: het arme wicht vermoorden.
Je ziet wel wat bloed in Home Sweet Hell, maar op de scène waarin de hond van de buren in de diepvriezer belandt na, is het een vrij brave film. Ofschoon we nooit wild zijn geweest van Katherine Heigl (ooit nog de ster in Knocked Up van Judd Apatow en nadien verbannen naar het absoluut te mijden Grey's Anatomy), doet ze het hier toch goed als oncontroleerbare überbitch. Wilson speelt zoals (te) vaak de gladjanus zoals we hem kennen.
De film deed het niet bijster goed. In Amerika kreeg hij een beperkte bioscooprelease, en bij ons was hij zelfs gewoon niet te zien, maar wie van stoute (weliswaar netjes verpakte) humor houdt, zal zich niet bekocht voelen.
Fans (als die al bestaan) zullen blij zijn met wat weggelaten scènes en outtakes, maar de rest van de wereldbevolking zal er alleen maar zijn schouders voor ophalen. Voor de rest is het huilen met de pet op. Een fictief reclamefilmpje waarin meubelgigant Don Champagne zijn winkel aanprijst en een collage (Suburban Butchery) waarin de crew je probeert uit te leggen waarom Home Sweet Hell een absolute hit is.
Anthony Burns bezit niet het talent van John Waters om een zwarte komedie uit zijn mouw te schudden waarvan je je vingers aflikt, maar ondanks een beschamende Jim Belushi, is Home Sweet Hell verre van slecht.
Didier BECU
22/04/2015
---
---