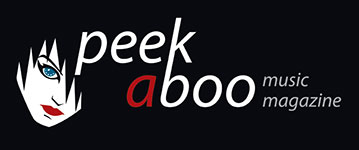 like this movie review
---
DIAO YINAN
Black Coal
Movie
Crime
[76/100]

Imagine Films
20/04/2015, Didier BECU
---
Most critics consider the Berlinale as one of the most boring film festivals in the world, but most agree though that the highest price (the Golden Bear) for the best film was awarded to Black Coal by Diao Yi'nan. This triumph got a second life at the International Film Festival Ghent and also in the cinema theatres the picture did nice, probably because Diao Yi'nan proves that violence and arthouse can indeed go hand in hand. Less obvious is the fact that the European distributors cut the original movie title Black Coal, Thin Ice into Black Coal. But that's probably nitpicking and does not detract us from the fact that this modern Chinese film noir is a masterpiece.
Black Coal may be categorized as crime film, but if you look deeper you'll see that Diao Yinan wants to show more than that. In his third film Yinan satirizes in an almost burlesque (but effective) way today's China and its social flaws. The story begins in 1999 when police inspector Zhang Zili (Liao Fan) gets a case in which a severed hand is found in the coal mines. Soon limbs are found in various places. The police fails to unravel the mystery, but Zili never gives up. When the story makes a leap from five years time we see how the agent started drinking and gets degraded as a simple security guard. At that time, China is startled by a similar murder. The former cop is convinced that the same perpetrator is involved and he starts again investigating the murder case.
Yinan certainly did not choose an easy story structure and makes extensive use of symbols. That adorns him and that is the absolute strength of this contemporary Chinese film noir, that is not immediately suitable for the average thriller fan. Yinan uses violence (innocent ice skates become murder weapons), but also implements humor. Lovers of classic film noirs will certainly have fun with the search for the many references that are hidden in the script.
Black Coal, Thin Ice is another contrarian and perhaps (although we hate the term) better cinema. Now out on DVD through Imagine.
Didier BECU
20/04/2015
---
De meeste critici beschouwen de Berlinale als zowat het saaiste filmfestival ter wereld, toch waren de meesten het er roerend over eens dat de hoogste prijs (de Gouden Beer) voor de beste film naar Black Coal van Diao Yi'nan ging. De Europese triomf kreeg een vervolg op FilmFest Gent en ook in de bioscoop liep de prent meer dan aardig, wellicht omdat Diao Yi'nan bewijst dat geweld en kunst wel degelijk met elkaar kunnen samengaan. Minder logisch is het feit dat de Europese distributeurs de oorspronkelijke bioscooptitel Black Coal, Thin Ice tot Black Coal reduceerden. Maar dat is wellicht muggenziften en doet niets af van het kunstwerk dat deze moderne Chinese film noir (of toch een beetje) is.
Black Coal valt misschien wel te categoriseren onder de term van misdaadfilm, maar wie dieper kijkt merkt toch dat cineast Diao Yinan meer wil tonen dan dat. In zijn derde film hekelt Yinan op een bijna burleske (niettegenstaande treffende) manier het huidige China en zijn sociale gebreken. Het verhaal zelf begint in 1999 wanneer politie-inspecteur Zhang Zili (Liao Fan) een zaak in de schoenen krijgt geschoven waarbij een afgehakt hand in de steenkoolmijnen door een arbeider wordt gevonden. Al gauw worden er op verschillende plaatsen ledematen aangetroffen. De politie slaagt er niet in om het mysterie te ontrafelen, maar het laat Zili nooit los. Ook niet wanneer het verhaal vijf jaar een sprong in de tijd maakt en we zien hoe de agent aan de drank is geraakt en daardoor gedegradeerd is tot veiligheidsagent. Op dat moment wordt China opgeschrikt door een gelijksoortige moord. De gewezen flik is ervan overtuigd dat het om dezelfde dader gaat en bijt zich vast in de moordzaak.
Yinan gebruikt zeker geen gemakkelijke verhaalstructuur en maakt veel gebruik van symbolen. Dat siert hem en vormt de kracht van deze eigentijdse Chinese film noir, maar die is daardoor niet meteen geschikt voor de doorsnee thrillerfan. Yinan schuwt het geweld niet (zo worden onschuldige ijsschaatsen moordwapens), maar zorgt met de rake humor er wel voor dat de film nooit in Tarantino-banen terechtkomt. Liefhebbers van klassieke film noirs zullen ongetwijfeld pret hebben met het zoeken naar de vele referenties die in het script verscholen zitten.
Black Coal, Thin Ice is andere, tegendraadse en wellicht (ook al haten we de term) betere cinema. Nu uit op dvd via Imagine.
Didier BECU
20/04/2015
---
---