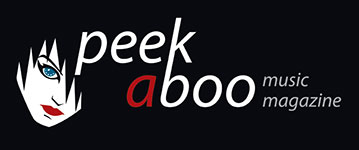 like this movie review
---
KADIR BALCI
Trouw Met Mij/Marry Me
Movie
Comedy
[64/100]

Paradiso
19/04/2015, Didier BECU
---
It makes no sense that Flemish filmmakers copy Hollywood, simply because the result is often downright laughable. No, it is better to make cinema about real life, something that also understood Kadir Balci. At times it seems like Marry Me is a sequel to his debut, because just like in Turquaze it is about the clash between two cultures. The bickering (with often violent outbursts) mainly takes place during the wedding banquet because the comedy offers you a look inside 48 hours in the life of a couple newlyweds.
After just three months teacher Jurgen (Dries Sutter) knows that his colleague Sibel (Sirin Zahed) is the woman of his life. The families are less happy with the choice. Can a Turkish woman make a Flemish boy happy? Or can a Fleming protect a Turkish woman? These are indeed clichés that we're daily confronted with. You can write books about this issue, but the Ghent-based filmmaker solves this in an almost burlesque manner. That's not without real danger, because by the use of stereotypical characters (the macho brother to name one.) the real messages might go away. Despite the subject, it clearly wasn't Balci's intention to change the world, but simply show that prejudices are usually based on lies.
It was clearly the intention to create a feel-good movie with a Flemish-Turkish touch. And yes, when the public rushes for this kind of movies that are made in America, why not one in Flanders? The high realism (the actors could be your neighbours) of the performances put the movie above the average level. It is not art, but certainly entertaining. Now out on DVD at Paradiso.
Didier BECU
19/04/2015
---
Het heeft geen zin dat Vlaamse cineasten met Hollywood concurreren, gewoonweg omdat het resultaat vaak ronduit lachwekkend is. Neen, het is beter om cinema te maken die uit het leven is gegrepen en in het geval van Kadir Balci draait zoiets bijna automatisch op een volkse film uit. Bij momenten lijkt het wel alsof Trouw Met Mij een sequel is van zijn debuut, want net als in Turquaze gaat het hier ook over de clash tussen twee culturen. Het gekibbel (met vaak gewelddadige uitbarstingen) speelt zich grotendeels in een parochiale kring af omdat de komedie je een blik biedt op 48 uur uit het leven van een koppel jonggehuwden.
Na amper drie maanden weet leraar Jurgen (Dries de Sutter) dat zijn collega Sibel (Sirin Zahed) de vrouw van zijn leven is. De families zijn minder gelukkig met de keuze. Kan een Turkse vrouw een Vlaamse jongen gelukkig maken? Of kan die Vlaming de Turkse wel beschermen? Het zijn clichés die dagelijks de revue passeren en Balci heeft er dan ook een komedie rond opgebouwd. Je zou over deze problematiek ellenlange boeken kunnen schrijven, maar de Gentse cineast lost dat op een bijna burleske manier op. Echt zonder gevaar is dat niet, want door het gebruik van stereotiepe karakters (de macho broer bijv.) dreigen alle boodschappen de mist in te gaan. Ondanks het onderwerp is het wellicht Balcis bedoeling niet om de wereld te verbeteren, maar gewoon op een volkse manier aantonen dat vooroordelen meestal op leugens zijn gebaseerd.
Op cinematografisch vlak valt deze productie nauwelijks op. Het was dan ook overduidelijk de bedoeling om een feelgoodfilm te realiseren met een Vlaams-Turks kantje. En tja, als de bioscoopzalen stormlopen voor dit soort Amerikaanse producties, waarom zou dat in Vlaanderen niet mogen? Dankzij het hoge realisme (de acteurs konden je buurman/vrouw zijn) zijn de vertolkingen boven het gemiddelde niveau. Kunst is het niet (misschien zelfs niet echt film), wel degelijk entertainment. Nu uit op Paradiso op dvd.
Didier BECU
19/04/2015
---
---