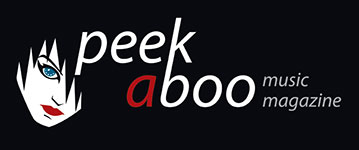 like this cd review
---
KARJALAN SISSIT
Want You Dead…
Music
•
CD
Doom
•
Drone
•
Electronics
•
Industrial
[60/100]

Cold Spring
20/04/2015, William LIÉNARD
---
The Swedish band Karjalan Sissit was founded in 2001 and has since made five albums. Now - six years after Fucking Whore Society - their newest album is available with an equally direct and unambiguous title. It is called Want You Dead...
Kantapää Lopissa begins with dark and metallic percussion and dark drones. Singer Make Pesonen brings the text on an alternating loud and murmuring tone as if this was the announcement of the apocalypse. Vittumainen Yksinäisyys is no more than the second part of the same story, again with dark drones, industrial noise and a raw blaring voice. It is unclear what it is all about, but according to the promo text, there is fear and bitterness and so it sounds: shattered and provocative. The short 1974 gets a creaky voice and atmospheric drones in the background, while Firmin Isoin Puliukko sounds like a death march with emphatic drums, drones and crunching guitars, distorted and chaotic music for a horror film that has never been made, and again the creaking voice of Make Pesonen as a barely audible commentator. The world of Karjalan Sissit is bleak and austere, and as the voice comes back screaming, it turns into an Augean stable, disorderly, hostile and without hope of salvation.
In Lapi Elämän Helvetin the band goes even farther: heavy drones and vocal infatuation, music for a visit to hell, a journey through dark caverns, with the music of a demonic male in the background. Katkeruus Kuolema sounds like a starting storm and then gets whistling drones, a distorted storyteller and dark noise, music for a journey through an unknown world or a shattered world that has given up all hope. Totaalinen Kaaos means as much as Total Chaos and so it sounds. It is a composition which differs little from what we have heard before: dark drones, striking metallic percussion and the screaming voice of Make Pesonen as a diabolic echo. There is not much variation on this album. This is music for fans of the very toughest industrial, heavy metal and hardcore punk. The last track Suga and Kalia O Somma is the quietest song on the album, a kind of lullaby: dark drones and a voice that (again) tells a story.
Playlist:
1. Kantapää Lapiossa
2. Vittumainen Yksinäisyys
3. 1974
4. Firman Isoin Puliukko
5. Läpi Elämän Helvetin
6. Katkeruus Kuolema
7. Totaalinen Kaaos
8. Suga En Kalia O Somma In
William LIÉNARD
20/04/2015
---
De Zweedse band Karjalan Sissit werd in 2001 opgericht en heeft sindsdien vijf albums gemaakt. Nu – zes jaar na Fucking Whore Society – er is hun nieuwste album met een al even directe als eenduidige titel. Het heet Want You Dead…
De sfeer zit er al meteen in, want Kantapää Lopissa begint met donkere en metaalachtige percussie en donkere drones. Zanger Make Pesonen brengt de tekst op een schreeuwerige en dan murmelende toon als was er sprake van een aankondiging van de apocalyps. Vittumainen Yksinäisyys krijgt donkere drones, industriële bijgeluiden en een rauw schetterende stem. Het is onduidelijk waarover het allemaal gaat, maar als je de promotekst mag geloven is er sprake van angst en bitterheid en zo klinkt het ook: ontredderd en provocerend. In het korte 1974 hoor je een krakende stem en op de achtergrond atmosferische drones, terwijl Firmin Isoin Puliukko klinkt als een dodenmars met nadrukkelijke drums, drones en krakende gitaren, distorted en chaotisch, muziek voor een horrorfilm die nooit is gedraaid, met opnieuw de krakende stem van Make Pesonen als nauwelijks hoorbare commentator. De wereld van Karjalan Sissit is naargeestig en somber, en als de stem weer gaat schreeuwen, wordt het ondermaanse een augiasstal, wanordelijk, vijandig en zonder hoop op redding.
In Läpi Elämän Helvetin steekt Karjalan Sissit nog een tandje bij: loodzware drones en vocale verdwazing, muziek voor een bezoek aan de hel, een tocht door donkere krochten, met de muziek van een duivels mannenkoor op de achtergrond. Katkeruus Kuolema klinkt als een opkomend onweer en krijgt daarna fluitende drones, een distorted verteller en donkere ruis, muziek voor een tocht door een onbekende wereld of een ontredderde wereld die alle hoop heeft opgegeven. Totaalinen Kaaos betekent wellicht zoveel als Totale Chaos, en die hoor je ook. Het is een compositie die niet veel afwijkt van alle vorige tracks en waarin opnieuw duistere drones de boventoon voeren, met opvallende metaalachtige percussie in de achtergrond en de ondertussen bekende schreeuwerige stem van Make Pesonen als een diabolische echo. Van variatie is met andere woorden niet zo heel veel sprake. Dit is muziek voor liefhebbers van de aller zwaarste industrial, heavy metal en hardcore punk. Afsluiter Suga En Kalia O Somma In is het rustigste nummer op het album, een soort wiegeliedje: donkere drones en een stem die een verhaaltje vertelt.
William LIÉNARD
20/04/2015
---