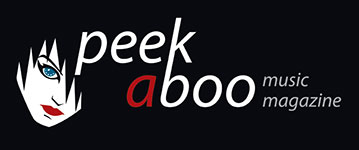 like this movie classics review
---
NICOLAS WINDING REFN
Pusher
Movie
•
Movie classics
Crime
•
Industrial Rock
[92/100]

20/04/2015, Didier BECU
---
If you ask me (which you better don't) both Xavier Dolan as Nicolas Winding Refn are the new gods among directors. Refn has become known as the filmmaker who glorifies violence, although he does not copy B-movies like Tarantino. The Danish director made it his trademark to create an oppressive atmosphere in which it seem like you are being sucked into the crime world, just as if you were part of it. Everyone has read the deserved eulogy of Drive and Only God Forgives, lesser known is his debut Pusher. A cheap, but extremely important film for Danish cinema that set both the career from Refn and Mads Mikkelsen in motion.
The story is set in the drugs area of Copenhagen. Frank (Kim Bodnia) wants to play with the big boys and earns money by selling drugs, but actually he digs himself literally in the grave. His partner Tonny (Mads Mikkelsen) only understands the language of the fists. Another deal should make him rich, but it ends in a fiasco when Frank has to run away for the police and desperately has to throw the cocaine in a nearby lake. The police can't prove a thing, but that does not mean that the Croatian mafia boss Milo (Zlatko Buric) doesn't want his moolah.
It is unbelievable that someone with such limited resources could create such a sledgehammer. Refn later told in interviews that he was inspired by Martin Scorsese's Mean Streets. Just like the master, Refn shows you indeed the dirty sewers of the criminal environment in which life has no value at all. The performances are superb. Only Bodnia is an established name in the Danish film world, the rest of the cast consists solely of amateurs. Mads Mikkelsen played here perhaps the most terrifying character of his career so far, but you definitely won't forget Zlatko Buric. Later, he wrote two fantastic sequels, and there was also the (negligible) remake of the Spanish film director Luis Prieto.
Didier BECU
20/04/2015
---
Als je het aan mij vraagt (wat je beter niet doet) zijn zowel Xavier Dolan als Nicolas Winding Refn de nieuwe goden. Refn is ondertussen bekend geworden als de cineast die het geweld verheerlijkt, ofschoon hij dat niet doet zoals Tarantino door B-films te kopiëren. De Deense regisseur heeft er zijn handelsmerk van gemaakt om een beklemmende sfeer te creëren waardoor het lijkt alsof je in de misdaadwereld wordt opgezogen, net alsof je er zelf deel van uitmaakt. De terechte lofzang over Drive of Only God Forgives heeft natuurlijk iedereen al ettelijke keren gelezen, minder bekend is zijn debuut Pusher. Een goedkope, maar uiterst belangrijke film die de Deense cinema liet ontploffen en zowel de carrière in gang zette voor Refn als voor Mads Mikkelsen.
Het verhaal speelt zich in het drugsmilieu van Kopenhagen af. Frank (Kim Bodnia) wil wel meedraaien met de grote jongens en grof geld verdienen door het verhandelen van verdovende middelen, maar eigenlijk graaft hij zichzelf letterlijk in de put. Hij wordt belazerd door zijn eigen partner Tonny (Mads Mikkelsen), een stukje ellende dat alleen maar de taal van de vuisten snapt. Een zoveelste deal die hem rijk moet maken eindigt alweer in een fiasco wanneer Frank moet wegrennen voor de politie en wanhopig de cocaïne in een meer gooit. Daardoor verdwijnt wel de bewijslast, maar dat betekent niet dat de Kroatische maffiabaas Milo (Zlatko Buric) zijn poen niet wil.
Het is onvoorstelbaar dat iemand met beperkte middelen zo'n mokerslag kon uitdelen. Refn vertelde later in interviews dat hij was geïnspireerd door Mean Streets van Martin Scorsese. Net zoals de grootmeester toont Refn je inderdaad de vuile riolen van het criminele milieu, waarin het leven helemaal geen waarde heeft. De vertolkingen zijn grandioos. Alleen Bodnia is een gevestigde naam in de Deense filmwereld, de rest van de cast bestaat louter uit amateurs. Mads Mikkelsen vertolkt hier wellicht het meest angstaanjagende typetje uit zijn carrière, maar ook Zlatko Buric zul je wellicht niet te gauw vergeten. Later volgden er nog twee fantastische sequels, en er was ook de (verwaarloosbare) remake van de Spaanse cineast Luis Prieto.
Didier BECU
20/04/2015
---
---