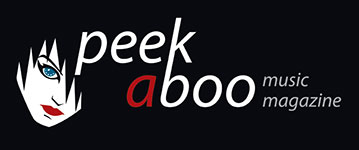 like this movie review
---
PHILIPPE LE GUAY
Les Femmes Du 6ième Etage
Movie
Comedy
[66/100]

Homescreen
25/07/2015, Didier BECU
---
I didn't know it myself, but apparently in the 60s a lot of Spanish women worked as maids in wealthy French families to earn some money. Maria Gonzalez (Natalia Verbeke, a name that does sound very Flemish, but she is from Argentina) works at the house of the Joubert family. She has to be careful, because the last maid was sacked for a pettiness. Jean-Louis (Fabrice Luchini) is a rigid man, who insists that his egg is cooked for three minutes and he also considers it important that he is addressed as "Mister". The mistress, Suzanne (Sandrine Kiberlain) is hardly better. For her, a maid is nothing more than a modern slave who has to follow all the orders without thinking. Mary lives with some other housekeepers on the sixth floor. The situation is appalling. The little rooms are tiny and the stinking clogged toilet is almost unbearable. The otherwise aloof Jean-Louis decides out of the blue to improve the living situation of the Spanish women. The real reason is because he is in love with Mary.
Les Femmes Du Sixième Etage is a mixture between a feelgood movie like Intouchables and the modern tales of Jacques Demy (especially the colors from the 60s make you think of Catherine Deneuve and her umbrella of Cherbourg). Don't ask questions about the social situations or how director Philippe Le Guay sees them. When after months the toilet is finally fixed, it remains unbelievable to see how the women embrace their pattern. Same with the class differences, we see a short scene in which the two sons detest their father because he eats paella with the Spanish housekeepers, but that's it. In many other films this naive view would be a negative issue, but this comedy is made with so much charm that it hardly bothers. Set your mind to zero and enjoy this fine comedy, and nothing more!
Didier BECU
25/07/2015
---
Zelf wist ik het niet, maar blijkbaar werkten er in de jaren 60 heel wat Spaanse vrouwen als huishoudster in rijke families om zo een centje bij te verdienen. Maria Gonzalez (Natalia Verbeke, een naam die inderdaad zeer Vlaams klinkt, maar ze is wel degelijk uit Argentinië afkomstig) komt op die manier bij de familie Joubert terecht. Het is uitkijken geblazen, want de vorige huishoudster is net voor een pietluttigheid de laan uitgestuurd. Jean-Louis (Fabrice Luchini) is een stijve hark die erop staat dat zijn eitje welgeteld drie minuten wordt gekookt en hij vindt het ook belangrijk dat hij met "mijnheer" wordt aangesproken. De vrouw des huizes, Suzanne (Sandrine Kiberlain), is nauwelijks beter. Voor haar is een bode niet meer dan een slaaf die alle bevelen opvolgt zonder na te denken. Maria woont samen met een heleboel andere huishoudsters op de zesde verdieping. De toestand is er schrijnend. De kamertjes zijn piepklein en het verstopte toilet zorgt ervoor dat de stank op de gang nauwelijks te harden is. De anders zo afstandelijke Jean-Louis beslist opeens om de woonsituatie van de Spaanse vrouwen te verbeteren. De echte reden: hij is verliefd op Maria.
Les Femmes Du Sixième Etage zweeft ergens tussen de feelgoodfilm van Intouchables en de moderne sprookjes van Jacques Demy (vooral de kleuren uit de jaren 60 doen je aan Catherine Deneuve en haar paraplu's van Cherbourg denken). Stel je vooral niet te veel vragen bij de sociale wandaden die je ziet of hoe regisseur Philippe Le Guay ze bekijkt. Als na maanden eindelijk het toilet gerepareerd is, blijft het ongeloofwaardig om te zien hoe de vrouwen uit vreugde hun patron omarmen. Ook met het standenverschil gaat Le Guay losjes om, we zien in een korte scène hoe de twee zonen hun vader verfoeien omdat hij het aandurft om op een avond paella met de Spaanse werkvrouwen te eten, maar daar blijft het bij. In veel andere films zou deze naïeve kijk een minpunt van jewelste zijn, maar deze komedie is zo charmant gemaakt dat het nauwelijks stoort. Verstand op nul dus, en genieten van deze fijne komedie, meer niet.
Didier BECU
25/07/2015
---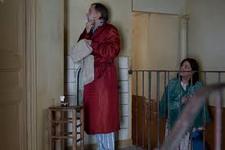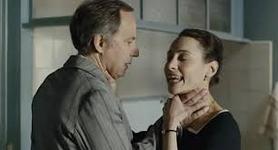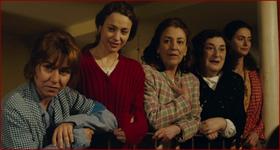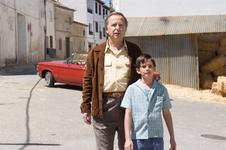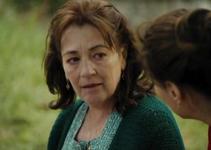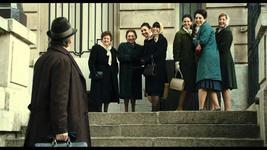 ---