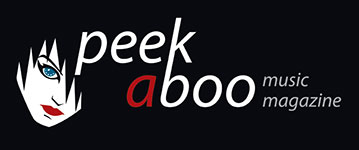 like this cd review

---
ORGANIC
Empty Century
Music
•
CD
Electro Rock
•
Post Punk
[92/100]

SwissDarkNights
25/07/2015, Pascal VERLOOVE
---
Everything deserves an introduction. A song, an album, or even a review in a magazine. But then, sometimes, you feel a kind of urgency, and you directly want to jump into the heart of the matter, skipping the starter, to bite immediately into the lion's share. This is how I'd suggest you get hooked immediately into this Empty Century.
Be impatient, don't let Raphaël, Joris and Olivier, the three fellows of Organic, take you by the hand, track by track into their new jewel Empty Century and, instead, dive directly in the middle of the show, and play Hyperbola. What a kick! Only six seconds of introduction and then you quickly understand that Organic do not write songs, they compose hymns. This is post-punk but this is modern, this is rock but this is danceable, hyper catchy and very quickly becoming a lasting memory.
Let the CD (or the vinyl, as it has just been released in a limited vinyl edition too) play Position next. Starting with a killer bass line and potent drums that hint this one is going to be huge as well, but it really takes off as soon as Raphaël starts singing. Reminiscent of Front 242 at some moments, but not limited to that – not at all! - the song evolves in many different directions, led by synth lines and the multiple variations of Raphaël's chant. To complete this brilliant picture, raise the volume, go back two tracks and play Alyss, the master hit Killing Joke could have composed, if they had wanted to be played on the radio...
Because this is what those three track show: Organic brilliantly succeed in creating those hymns that are on the one hand pure rock tracks to jump around and on the other hand "hits" that you should hear on the radio, a mix that only a few band manage to create such as Interpol, Editors or above all, Muse.
Organic's first album (Under Your Carbon Constellation) released two years ago could have hinted the potential of the band, with the superb Waves Are Running or Katharina Distortion, but globally this album did not show the full potential this sophomore release shows on every track.
Indeed, it's not because you jumped directly in the middle that you should not play all of the album now, from the very first to the very last second. My Own Grey, Let's Carry On, Moneytron, each track could be decomposed to describe the energy the band delivers, but words are meaningless, so you'd better listen to the album than read these words!
The album slows down the pace a little with Rip Me a cover/rework of an Agent Side Grinder title, which is played by the band but keeping the original singer's voice. This track either does not blend perfectly with the others or marks a small slowdown on purpose, to better introduce the magical Mystical Color that closes Empty Century. Being actually composed of two separate tracks as, after four minutes, the ticking of an old alarm clock and lonely scary footsteps transform the post-punk tune into a post-rock anthem. The second part is mostly instrumental and finally stretches the song over 12 minutes. There's a bit of Muse, Pink Floyd or dEUS grandiloquence in this breathtaking ending part which is a super way to close this new chapter, hoping that the next ones will be again so exciting!
Oh, by the way, Organic is a Belgian band, but does it really matter? Organic music shows no limits, no boundaries of styles as the great phantasmagoric cover suggest where the earth, the sea and the sky are one. So, enjoy this with no limits!
Pascal VERLOOVE
25/07/2015
---