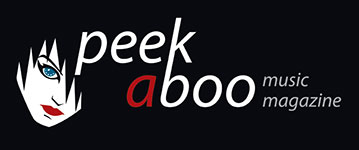 like this concert review
---
ORGANIC
Graham Coxon + Organic
Concert
Electro
•
Post Punk
[60/100]

25/09/2012, Jeremy Thomas
---
Graham Coxon + Organic
Brussels, Botanique, 21 September 2012
Graham Coxon is of course the guitarist known for his work with legendary Brit-pop band, Blur. But he's here touring his 5th solo album.
With local support from Brussels trio, Organic:
Can't help but think what if Barney had snuffed it and not Ian. I mean, really, the bass-up-front sound with a damned good (live) drummer is nothing short of excellent. The laptop backing serves its purpose, but manages to stay discrete behind the drums & bass and the martial vocals.
I can hear a few influences along the Front 242 or Joy Division lines, but he's also an extremely expressive vocalist with very good technique. At times, the FX on the voice make it barely distinguishable as to whether it's French or English, until you realise that he's using both languages. Though the language really doesn't matter - Raphael has a message, and has a way of getting it to you.
And it's gotten through here, tonight.
I'm not quite sure where one or two of songs are going, but the 'single' from the album, 'Waves Are Running' is an absolute stormer, as are the last 2 tracks of an all-too-short set.
A few soundbites from the pleasantly surprised crowd afterwards suggest we might evoque early Human League or Section 25.
Their debut album on Swedish label CCP "Under Your Carbon Constellation" will be out on 28th september!
Graham Coxon was shit.
Jeremy Thomas
25/09/2012
---