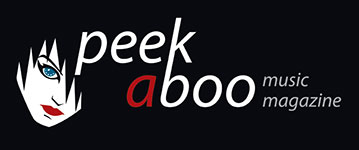 like this concert review
---
WOVEN HAND
Review of the concert at EDEN in Charleroi on 28th September 2012
Concert
Heavy
•
Psychedelic
•
Stonerock
[90/100]

29/09/2012, Philippe BLACKMARQUIS
---
Woven Hand was giving its last concert in Belgium at the Eden in Charleroi, following gigs in Leuven, Hasselt, Roeselare and Turnhout. Woven Hand is a band from Denver, Colorado led by former 16 Horsepower lead singer David Eugene Edwards. The band's music combines elements of American folk, power-rock and native American music, among other influences. While 16 Horsepower was more folk oriented, with a lot of acoustic instruments, Woven Hand is more "electrified", guitar-based and flirts with stoner rock à la QOTSA.
The supporting act was The Flying Horseman, the band of singer-songwriter Bert Dockx from Antwerp. Their music matched perfectly with Woven Hand. Some songs were in fact reminiscent of Davide Eugene's music, which is a compliment. Other songs were more complex, evoking And Also The Trees, Joy Division, Nick Cave and The Velvet Underground. Their style is close to post-folk and dark blues, with an emotional depth and a soul-lacerating atmosphere. Besides Bert Dockx on vocals and guitars, the band included two female singers/keyboardists, a guitarist, a bassist and a drummer. A very nice introduction to the evening's headlining act...
... And what an act! Woven Hand played an awesome show, very powerful and intense. Before the concert, the PA was playing American indian chants, just to stress how much David Eugene is fascinated by Native Americans (his family has Cherokee and Scottish origins). The set started with 5 songs from the band's excellent last album, "Laughing Stalk": "Glistening Black", "Closer", "Maize", "In the Temple" and "Long Horn", all of them performed with a huge wall of guitar sounds, maybe a little too loud in the beginning. Besides David Eugene Edwards on vocals and guitars, the band included Ordy Garrison on drums and percussion, Gregory Garcia jr. on bass guitar and Chuck French on guitar.
Concerts by Davide Eugene Edwards are much more than concerts, they are rituals. His voice is mystical, haunting, and takes you into a world of spirituality. His overtly declared faith in God transcends his music. He evokes Jim Morrison, but also Neil Young and Nick Cave. With his hat and a sliver cross on his chest, he seems inhabited and hypnotized. When singing, he alternates between a classical Shure microphone and a Neumann microphone to get a more compressed sound, like from a megaphone.
The second part of the concert is devoted to several songs from older albums, like "Sinking Hands" (from "The Treshing Floor"). For this song, David Eugene dropped his famous red Gretsch Tennessee guitar to play a very old wooden banjo/mandoline, a very rare vintage piece from 1887. Here, the sound is clearer, less noisy and reminds us of the 16 Horsepower folk rock. For "Kingdom Of Ice" (From "Ten Stones"), the drummer from The Flying Horseman joined the band to play some percussions and David totally captivated the audience with his gestures and his tentalizing voice. Check this unique moment on video here:
Woven Hand went on with "A Holy Measure", with its very danceable folk rhythm and "His Rest", both from "The Treshing Floor". Unfortunately they didn't play two of my favorites: "Dirty Blue" and "Beautiful Axe", but they ended the show in a most powerful fashion, with "King o King", from the last album.
The band left the stage to the sound of Indian chants and the public shouted in rhythm to call the band back on stage. They came back to play an amazingly strong version of "Kicking Bird" (from "Ten Stones"). David introduced the song with shouts in American Indian. My good friend Yvan (Van Rechem), who is a specialist, assured it was in the Lakota language, a Siouan language spoken by the Lakota people of the Sioux tribes. Then came the very heavy guitar riff, played very loudly by David Eugene, followed by a swirling interpretation of this amazing song.
Chekc this unique interpretation in video here:
Finally, the last song was "As Wool", from the last album, another stoner, even slightly metal oriented composition.
No doubt, what we saw was clearly a very heavy incarnation of Woven Hand, a thundering, astonishing, haunted, diabolic and at the same time luminous ceremony, performed with relenting intensity by one of the most authentic bands in the music scene... Let's hope that their new musical direction, more upfront and powerful, will open new doors for them! Tatanka!
Philippe BLACKMARQUIS
29/09/2012
---