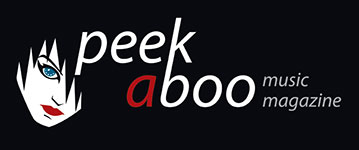 like this vinyl review
---
SOHO PREACHERS
Wake Up
Music
•
Vinyl
New wave
•
Synth Pop / Electro Pop
[60/100]

Seja Records
02/10/2012, Chris KONINGS
---
A new band from our northern neighbours, Soho Preachers set off in 2010 in Amsterdam. They consist of singer Ron Stokking, bass player Handieman Maurice and synth-man Robin Van Vliet. The label is also brand new, this limited 8-song clear vinyl of 320 copies is their first release. So far the introductions, tell us what it sounds like man!
Well the first song 'Tonight' sounds very much like Radiohead, a band I'm fond of but also a difficult one to reach up to. They don't exactly succeed... 'Carried Away' is a lot better, somewhat between dreamy synthpop and trippy indierock with a few tiny specks of guitars adding earcatching details in the low basses. Depeche Mode goes Massive Attack, so to speak...
Two other good songs are 'Last Call For Life' and 'Fallen Angel', both somewhere between again Massive Attack and The Chameleons. Too bad they sound very much alike, the last one is a bit more edgy, but not nearly enough imho... Titlesong 'Wake Up' is the cliché postrock song come to life. After that it's mostly quickly forgotten synthwave lacking bubbles, like a soda gone soft. Last song is the Muse resembling (check those trademark synths) 'Here We Are'. They almost make it sound as commercial as Keane.
According to them, their label wants to aim for indie, electronics and experimental music, the first two are somewhat found but the only experiments I hear are those of a young band not quite sure which direction they want to go... It's all a bit superficial, no real depth, it sounds too "nice". Dig deeper, guys!
Chris KONINGS
02/10/2012
---