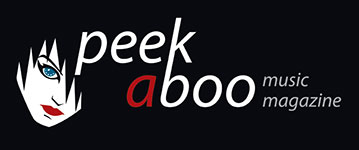 like this cd review
---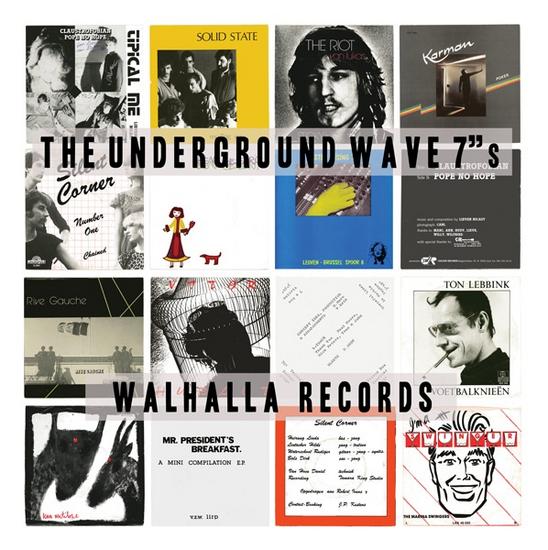 VARIOUS ARTISTS
The Underground Wave 7"s
Music
•
CD
New wave
•
Synth Pop / Electro Pop
[85/100]

Walhalla Records
29/09/2015, William LIÉNARD
---
Walhalla Records in Antwerp has released a brand new compilation of new wave and synth-pop gems. Some names will sound familiar to Belgian readers, but the collection also includes rare cult singles from the early eighties that only were released on 7". The album contains 14 songs and is one long nostalgic ride through the new wave and synth-pop universe.
Claustrophobian (7", 1981) by Tipical Me brings you in the right mood with solid drumming and bell-like guitars over which a sultry voice is spread. The first few seconds sound frightening, but apart from a distorted voice, this is a brave and eloquent track. Recalling You (7", 1983) by Solid State sounds a lot more dangerous. It is a quite oversized electro track that we would like to call a classic in the genre because the composition sounds like vintage new wave. The Riot by Vanlukas sounds more commercial. It is a pure synth-pop track with an arsenal of beautiful synths, a tight rhythm and enticing vocals. Not bad at all! Fast Poker (7", 1982) by Karman is a very catchy tune that we couldn't get out of our head for the rest of the day! The difference could not be bigger, because Karman uses electro and synthetic voices too, but it sounds completely different, with a magnificent canvas of shimmering electro tones and chunky drums over which the French vocals are spread without much fuss, but in a perfect way. It is a perfect track.
Number One (7", 1982) by Silent Corner can also tempt us with its careful and never intrusive electro sound, the shrill guitars and the fragile saxophone sound on top of the attractive and the quietly murmuring voice of one of the two female singers, with beautiful and layered percussion, also in the instrumental interlude. Very nice. Kidnapping (7", 1982) is technically nothing less than a tour de force, with a very diverse and layered sound pattern of buzzing, humming and whistling synths, noisy saxophones, and the feline vocals of Bene Gesserit on top. Synth-pop, yes, but the weird yet interesting kind! L'Europe (1982) by Kloot Per W goes back to the basics. Eliminate the synths from the tune and what's left is probably a typical French pop song. Mind you, it sounds great, but the composition doesn't provide musical surprises, because in terms of composition, this is a rather conventional pop tune.
Tipical Me returns once more on side B of the LP. Pope No Hope (7", 1982) sounds excellent with a basis of intense percussion and stunning synths, rumbling noise and beautiful harmonies. We forget the naïve text and mark this track as an excellent synth-pop composition with a full and convincing sound. Very nice. And Friends are Friends (7", 1984) by Rive Gauche, has lost none of its original momentum, not even after all this time! What a wonderful voice that woman has! Viktor Hublot's J'ai perdu mon Oiseau is an outsider that we categorize as electro-punk, a violent track with dominating vocals, in which the honky-tonk electro synths stand their ground. We spontaneously think of Plastic Bertrand, but Viktor Hublot is rougher and his soundscape is undoubtedly unique. The Break of Day by Kaa Antilope lacks the playfulness of most synth and electro compositions in this collection and creates a very special, almost romantic atmosphere with bongo-like percussion, humming electro synths and striking saxophone sounds. Fragile and wonderful. A favorite.
The trio that closes the compilation is only indirectly with the rest of the material, except Esther (by Triangles) , that leans very much against a band like The Cure and already announces a new period. Football Knees (lp Air Castles, 1982) by Ton Lebbink is the only English track in this compilation. Very different, very Dutch, very Henny Vrienten-like at times! With a text that reminds us of the recently deceased Drs. P. Beautiful. I'm a Swinger (1979) by The Marina Swingers is an equally odd composition with the advanced vocals, the musical atmosphere and the theatrical approach of a band like The Residents. Esther (7 ", 1985) by Triangles already announces a new period in the new wave music and points in the direction of mainstream rock music.
14 tracks and not a single miss. A valuable historical document which certainly evokes nostalgic feelings, because it was over too soon, or because we were too young to be part of it. Final conclusion: an outstanding release.
Track list:
1 Tipical Me - Claustrofobian
2 Solid State - Recalling You
3 Vanlukas - The Riot
4 Karman - Poker
5 Silent Corner - Number One
6 Bene Gesserit - Kidnapping
7 Kloot Per W - L'Europe

1 Tipical Me - Pope No Hope
2 Rive Gauche - Friends Are Friends
3 Vitor Hublot - J'ai Perdu Mon Oiseau
4 Kaa Antilope - The Break Of Day
5 Ton Lebbink - Voetbalknieën
6 The Marina Swingers - I'm A Swinger
7 Triangles – Esther
William LIÉNARD
29/09/2015
---
Op Walhalla Records (Antwerpen) is een gloednieuwe compilatie van new wave- en synthpoppareltjes verschenen. Sommige namen zullen u bekend in de oren klinken, maar de collectie bevat ook zeldzame cultsingles die ergens in het begin van de jaren tachtig alleen op 7" zijn uitgebracht. Het album bevat 14 songs en het is één lange nostalgische rit door het new wave- en synthpopuniversum.
Claustrophobian (7", 1981) van Tipical Me bijt de spits af en brengt u meteen in de sfeer met stevig drumwerk en belachtig gitaren waarover een zwoele stem wordt uitgesmeerd. De eerste seconden klinken vervaarlijk, maar op een distorted stem na, is dit een brave en welluidende track. Recalling You (7", 1983) van Solid State klinkt een stuk gevaarlijker en is een flink uit de kluiten gewassen electrotrack die we bijna de vermelding classic zouden willen toekennen, want de compositie klinkt als vintage new wave. The Riot van Vanlukas klinkt een stuk commerciëler en is en electrotrack die we definitief in de synthpophoek situeren. Moeilijk om slechte vinden met het arsenaal van prachtige synths die door de luidsprekers gestuurd worden, het strakke ritme en de verleidelijke vocale lijnen. Snel naar Poker (7", 1982) van Karman vooraleer we de aanstekelijke melodie niet meer uit ons hoofd krijgen voor de rest van de dag! Het verschil kon niet groter zijn, want ook Karman grossiert in elektro en synthetische stemmetjes, maar het klinkt totaal anders, met een prachtig canvas van flikkerende elektrotonen en bonkig slagwerk waarover de Franstalige vocalen zonder veel poeha, maar op een perfecte manier zijn uitgesmeerd. Perfecte track, zonder meer.
Number One (7", 1982) van Silent Corner kan ons eveneens bekoren met het zorgvuldig en nooit opdringerig elektrogeluid, de soms snerpende gitaren, het kleine streepje saxofoon en bovenop de aantrekkelijke en rustig voortkabbelende stem van één van de beide Hildes. Prachtig en gelaagd slagwerk, ook in het instrumentaal intermezzo. Heel erg mooi. Kidnapping (7", 1982) is technisch niet minder dan een tour de force met een zeer divers en gelaagd geluidspatroon van zoemende, brommende en fluitende synths, noisy saxofoongeluid, herrie alom en bovenop de katachtige vocalen van Bene Gesserit. Synthpop, jawel, maar van het weirde en toch interessante soort! In L'Europe (1982) keert Kloot Per W terug naar de basics. Denk de synths weg en je houdt een doorsnee Frans popdeuntje over. Let wel, het klinkt uitstekend, maar de compositie biedt geen muzikale verrassingen, want qua compositie is dit eerder een zeer conventionele popsong.
Tipical Me mag ook de spits afbijten op kant B van deze lp. Pope No Hope (7", 1982) klinkt uitstekend met een basis van heftig slagwerk en bloedmooie synths, galmende noise en prachtige harmonieën. We vergeten even de naïeve tekst en brandmerken deze track als een uitstekende synthpopcompositie met een vol en overtuigend geluid. Heel erg mooi. En ook Friends are Friends (7", 1984) van Rive Gauche heeft na al die tijd niets van z'n oorspronkelijke dynamiek verloren. Prachtig die vrouwenstem! Viktor Hublot's J'ai Perdu mon Oiseau is een buitenbeentje dat we als elektropunk categoriseren, een heftige track waarin de vocalen domineren, maar waarin de noisy tingeltangel elektrosynths toch standhouden. We denken spontaan aan Plastic Bertrand, maar Viktor Hublot is een flink stuk onstuimiger en zijn soundscape is zonder meer uniek. The Break of Day van Kaa Antilope mist de speelsheid van de meeste synth- en elektrocomposities in deze collectie en creëert met bongoachtige percussie, zoemende elektosynths en opvallend saxofoongeluid een heel aparte, bijna romantische sfeer. Breekbaar en wondermooi. Een favoriet.
Het trio dat de compilatie afsluit is een vreemd gezelschap dat maar zijdelings met de rest van het materiaal verwant is, behalve dan misschien de afsluiter Esther (7", 1985) van Triangles, die heel erg tegen een band als The Cure aanleunt en al de evolutie van de new wave-muziek in de richting van de reguliere rockmuziek aanwijst. Voetbalknieën (lp Luchtkastelen, 1982) van Ton Lebbink is de enige Nederlandstalige track in deze compilatie. Heel anders, heel Nederlands, heel erg Henny Vrienten-achtig bij momenten! Met een afteltekst die van de hand van Drs. P kon zijn. Mooi. I'm a Swinger (1979) van The Marina Swingers is een al even vreemde eend in de bijt met het vooruitgeschoven parlando, de musicalachtige sfeer en de theatrale aanpak van een band als The Residents
14 tracks en eigenlijk niet één misser. Een waardevol tijdsdocument over een periode waarop velen onder ons terugkijken met een gevoel van nostalgie, omdat het zo gauw voorbij was, of omdat we het niet mee hebben mogen maken. Slotconclusie: een uitstekende release.
William LIÉNARD
29/09/2015
---