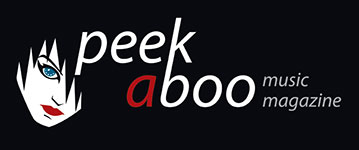 like this album classics review

---
SIOUXSIE & THE BANSHEES
Through The Looking Glass
Music
•
Album Classics
Gothic
•
New wave
[82/100]

Polydor
29/09/2015, Didier BECU
---
Siouxsie will always be a special icon for us, not in the least because one of her songs was the inspiration for the name of our zine (so now you know why'we're named Peek-A-Boo!).
It's a real surprise to see that no one seems to mention their importance. In our series in which we ask artists to come up with albums that changed a lifetime, it's weird to see that no one so far has mentioned one by this goth queen. Well, I doubt if Siouxsie wants to be labelled like that (even if she is, just like Andrew Eldritch will always be the gothfather!).
After having released Tinderbox in 1986, it was obvious that the band was looking for new frontiers and wanted to expand its typical Siouxsie sound. A year later, the coveralbum Through The Looking Glass was released, which is not extremely overrated. It shows their rootswhich are completely different from what fans expected. Well, if we read our Top 10 albums, it seems indeed like if our heroes keep on on surprising us.
The band choose ten tracks and made them completely its own. You won't recognize Kraftwerk's Hall Of Mirrors (except the lyrics), and not many Bob Dylan-fans will appreciate their version of This Wheel's On Fire.
The choice is made by musicians with a wide taste, there's even a track from The Jungle Book included (Trust In Me, the song by Kaa), or Gun by John Cale. The best tracks are Television's Little Johnny Jewel with excellent guitars by John Valentine Carruthers who joined The Banshees in 1984 and of course, the godlike genius Steven Severin.
It's a bit of a shame that The Passenger is included as it is by far the weakest track (and strange enough, also the second single that's been taken from this album). They better would have chosen Strange Fruit (originally by Billie Holiday) or Roxy Music's Sea Breezes.
Anyway, don't forget Siouxsie and her Banshees, try this one…
Didier BECU
29/09/2015
---