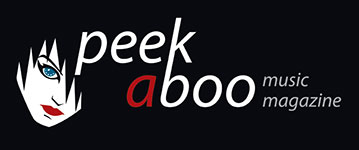 like this cd review
---
SIOUXSIE & THE BANSHEES
CLASSICS: Superstition
Music
•
CD
Gothic
•
New wave
•
Psychedelic
[90/100]

Universal Music Belgium
24/10/2014, Paul PLEDGER
---
If Peek-a-Boo was an unlikely start to 1988's Peepshow then the pitched-up breakbeat drum-sample lifted from Schoolly-D's pummelling P.S.K. (What Does It Mean?) 12" must have freaked a few onlookers out. Not exactly a fresh idea - PiL had already utilised the same beat for the U.S. remix of the single The Body a year earlier - Kiss Them For Me grew into something of an anthem when those tablas (Courtesy of Talvin Singh) and that melody kicked in. Along with Cities In Dust, Spellbound and Happy House, KTFM ranks as one of the Banshee's most enduring lead-off singles.
And so begins 1991's Superstition, released at a time when e-addled kids were munching their way through disco-biscuits in the middle of a muddy field, dancing and gurning their way through the Rave culture. Suddenly Siouxsie and the Banshees were surplus to radio requirements and in danger of sinking fast. Thing is, Superstition is actually the best album of the four being reissued together in 2014 - it's poppy, it's relentless, it's a little bit computerized, a little bit dated in places but, songs-wise, memorable and strident. The first three tracks are the equal of any of their '80s recordings and Drifter is a brooding dead-ringer for something Goldfrapp might knock out, twenty yrs on. One of this writer's favourite ever Banshees singles, the shimmering Shadowtime, is resplendent and surely should have been provided them with another Top Of The Pops appearance.
And for the record, I remember banging on about how Silly Thing should have been the third single - why Polydor chose Fear of the Unknown, I'll never know (good song though). Another rather pretty highlight is the concluding The Ghost In You, which reminds me of OMD's The Beginning and the End for some reason. Extras include the stunning Batman theme Face To face and two dance-floor friendly refixes of Kiss Them For Me, including the rare promo 12" by Youth.
This review also appeared on Flipside Reviews
Paul PLEDGER
24/10/2014
---