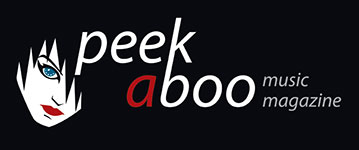 like this article review
---
DIRK SERRIES
Ten Albums That Changed My Life
Article
28/09/2015, Didier BECU
---
With vidna Obmana, Fear Falls Burning and many other projects, the Belgian composer Dirk Serries is one of the most groundbreaking dark ambient artists. We were very curious to know what records moved the master of drones!
It's always a difficult task when people invite you to list your favorite albums, movies or books as the selection always depends on your current state of being, but some do return and remain part of that choice, those that you cherish and hold on to. Here are mine.
1. JOY DIVISION – Unknown Pleasures/Closer
Nostalgia part one, grown up as a young kid with post-punk and the coming of new wave. This is perhaps that pair of albums I always considered to be one story. So unique for its time and it still sounds fresh after all these years, thanks to the fantastic production of Martin Hannett, but also because the music remains till this day actual and to the point: Ian Curtis' baritone voice, the nihilistic lyrics, the effective guitar and bass notes. From the opener Disorder on it remains brilliant, no bad song to be heard, and the more we move into the second album, the more you hear how desperate Ian Curtis started to sound. A premonition to his too early death. It remains one of my 3 'New Wave' bibles.
2. VAN MORRISON – Veedon Fleece
From baritone to falsetto, this early Van Morrison album remains one of my all-time favorite albums. This is Van Morrison grand-cru at his very best (and it even tops, to my humble opinion, his legendary Astral Weeks album), the music transcends the San Francisco vibe of the early seventies, both soulful and jazzy, melancholic and uplifting. Check out the beautiful Fair Play.
3. ARVO PART – Tabula Rasa
Arvo Pärt's music has always been a great influence on my own music, of course it never resembled his, but the way he works with silence, space between notes, chords and repetition, had always a great impact on my own composing and scoring music. I could easily list ten essential albums of Arvo Pärt, but I guess this one really is Pärt at his most effective, if only for the breathtaking composition Cantus In Memory Of Benjamin Britten. The way this composition descends into a slow cyle of strings is amazing.
A little anecdote, in the beginning of the 21st century for a commissioned work with the Holland Symfonia orchestra, I, as vidnaObmana, was able to score new music and perform it live while the orchestra performed several modern classical music compositions, including this Cantus In Memory Of Benjamin Britten out of which I had to start my last piece that concluded the concert. Super nervous back then, but simultaneously euphoric about that change of interlocking with Pärt's beautiful composition. A concert and a moment I'll never forget and it just increased my fascination for Pärt's music.
4. JOHN COLTRANE – Ascension
While I've been a jazz fan for almost twenty years, I never dared to pursue music myself into this direction up till a year ago or so. Currently deep and with the greatest pleasure into free jazz and improvisation, while collaborating with some of the best jazz musicians of today. It has been a blast up till now with several releases, founding a new label, lots of performances and so essential for myself to shed off that too intense perfectionism that always has overshadowed my music. John Coltrane is one of my favorite sax players of all-time and Ascension is a fantastic example of how free jazz works, a monolithic composition that continues to evolve, push forward and provoke, breathtaking from the first note over the course of more than 30 minutes. Don't know exactly how much was scored and how much was improvised, but for me incredibly inspiring and important.
5. LOW – Things We Lost In The Fire
I found out about this band when I heard their music in a pub in Ghent. They just released their Things We Lost In The Fire and a few weeks after that I saw them live for just a handful of people. A concert I still remember as if it played yesterday. So intimate, beautiful and pure. Low, to my humble opinion, never got better than this, due to the intimacy and the small size of the venue. Not loud in volume, but just right in its own balance between amplified and acoustic. Back then with Zack on bass. Their music, in a way inspiring due to their effectiveness in writing just plain beautiful and moving songs along with their ability to perform minimalism in the context of a song. Just listen to Whitetail. Meanwhile, I had the privilege, not only to get to know Mimi and Alan a bit in person, but also to do their support last year, showing their tolerance to other styles of music than their own. In great respect.
6. SIMPLE MINDS – Sons Of Facination-Sister Feelings Call
Nostalgia part two. Initially released as two separate albums but later on released on one CD. This is vintage Simple Minds and remains so essential to what New Wave became. Always felt that Simple Minds never got the respect and appreciation for what they realized in the early eighties (with all of their first 5 albums, actually). In a way they are generally considered as less important than U2, but listening to this album proves totally the opposite. Not one bad song on this album, brilliant in its production, the sound (just listen to Jim Kerr's willful and strange vocal tonalities and the effective guitar sound of Charlie Burchill). The second of my three New Wave bibles and no month goes by without listening to this album.
7. MAURIZIO BIANCHI – The Plain Truth
Musically, my roots originate from the industrial scene, the old vidnaObmana music was released back then on cassette, self-released or on other labels. The networking was a slow process, no internet back then, so everything was done by mail and it took sometimes weeks or even months before you got a reply, or just a tape sent back when you were exchanging music and releases. Broken Flag was one of my favorite labels and while briefly in touch with Gary Mundy, founder of Broken Flag, at the time, it was still quite hard to get their releases in Belgium. When I found a copy of Maurizio Bianchi's The Plain Truth, I was not only ecstatic, but also overwhelmed by its sheer beauty. Definitely bleak, depressive, but never extreme or harsh, this was different amid all the sonic violence of bands like Ramleh, Whitehouse, Consumer Electronics, and it still remains one of my favorite industrial albums. I think it's fair to say that Maurizio Bianchi definitely pushed me forward into more ambient terrain.
8. GODSPEED YOU BLACK EMPEROR! – Lift Your Skinny Fists Like Antennas To Heaven.
Still the most relevant post-rock album to date, at least to my ears. This double album has everything I really love in music : melancholy, beauty, power, abstractness, ambience and experiment. Not your most happy collection of music, but the way they play with all these ingredients, while attaching it to a contemporary political message, is amazing. After almost two hours, you're left empty, somehow their music has the same impact on me as Arvo Pärt's music. While it's most likely unintentionally nihilistic, musically that's what knocks me down each time, it also has something peaceful and fulfilling. Effect of music at its best.
9. ROMANCE OF YOUNG TIGERS – Marie
This 2008 album was reissued on vinyl in 2009 on Magic Bullett Records, the band dismantled that same year. Funny story as the band couldn't find a suitable drummer, they continued without and recorded this fantastic album. Highly referential, on purpose or not, to This Will Destroy You's 2011 (!) Tunnel Blanket (but chose to select this title instead of TWDY's brilliant album). This two-part album is minimal, but epic in theme. Utterly beautiful, mesmerizing and vivacious, made with electric guitars, electronica and Fender Rhodes. Can't recommend this unknown album enough.
10. THE CURE – Faith
Nostalgia part three and the third of my New Wave bibles. Never saw them live around the time of this album, unfortunately (they were playing in a circus tent on that tour) but Faith is so good. Again, my weak spot for melancholy gets the upper hand as this album isn't the perfect way of having fun, on the contrary it's a grey, desolate, mournful and a quite slow album. Robert Smith's nasal singing is in best form while wailing about death, loneliness, etc. But most of all Faith is that album on which Simon Gallup's superior bass playing is the key element which makes this album so unique and stand out from any other The Cure release. Another album that gets a spin every two months or so. Favorite song: The Funeral Party.
Didier BECU
28/09/2015
---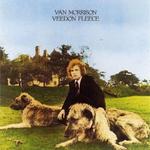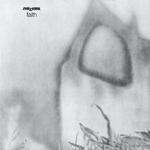 ---