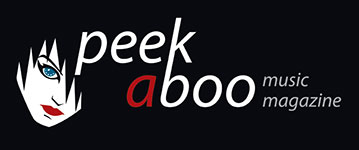 like this article review

---
ORGANIC
BLACK EASTER 2016
Article
28/01/2016, Didier BECU
---
The best thing of a music festival is the ability to discover new sounds, bands that are on the springboard to something higher. Black Easter is a festival that offers alongside renowned acts, a lot of new talent (or bands that haven't been picked up by the public yet).

Organic is a Belgian post-punk band which is formed in 2011. Joris Oster (also with Silver Riot), Raphaël Haubourdin (Kinex Kinex, Graceland) and Olivier Justin had a lot of luck four years ago as one of their first gigs was the support act for Blur guitarist Graham Coxon. Many things happened in next five years, especially concerning the appreciation of the live audience and the release of two great records. Under A Carbon Constellation was their debut on the Swedish Complete Control Productions, but it especially was the second album Empty Century (both supported by Manic Depression and Swiss Dark Nights) that started the fire.
It is difficult to put Organic in a certain category, although post-punk ultimately is the one they belong to. But it is raw post-punk. You notice that these musicians love the cold Factory sound, but you also hear the psychedelics of Muse or the punk sound of Gang Of Four.

In Brussels and Wallony (and soon in Paris), this trio has conquered the underground scene already, and Organic indeed has all the trumps to do this in Flanders and elsewhere too.

Discover the music of Organic via:
Facebook
Bandcamp
Last Fm
Soundcloud
Didier BECU
28/01/2016
---
Het mooiste wat je op een muziekfestival kan beleven is het ontdekken van nieuwe geluiden, bands die op de springplank staan naar iets hoger. Ook Black Easter is zo'n festival waar je naast gerenommeerde acts heel wat nieuw talent kan ontdekken (of bands die nog niet door het grote publiek zijn opgepikt).
Organic is een Belgische postpunkband die werd opgericht in 2011. Joris Oster (ook bij Silver Riot), Raphaël Haubourdin (Kinex Kinex, Graceland) en Olivier Justin hadden vier jaar geleden meteen geluk toen één van hun eerste optredens het voorprogramma van Blur-gitarist Graham Coxon was. In die vijf jaar is er al heel wat gebeurd, vooral inzake de appreciatie van het livepubliek en de release van twee geweldige platen. Under A Carbon Constellation was hun debuut op het Zweedse Complete Control Productions, maar het was vooral de tweede cd Empty Century (zowel met de steun van Manic Depression als Swiss Dark Nights) die het vuur aan de lont stak.
Het is moeilijk om Organic in een bepaald hokje te stoppen, ofschoon postpunk uiteindelijk de categorie is. Maar het is wel rauwe postpunk. Je merkt dat deze muzikanten door het kille Factory-geluid zijn gebeten, maar je hoort er evengoed de psychedelica in van Muse of het punkgeluid van Gang Of Four.
In Brussel en het Franstalige landsgedeelte (en binnenkort zelfs in Parijs) heeft dit trio de undergroundscène reeds veroverd, en de groep heeft alle troeven omdat ook in Vlaanderen en elders te doen.
Ontdek de muziek van Organic via:
Facebook
Bandcamp
Last Fm
Soundcloud
Didier BECU
28/01/2016
---