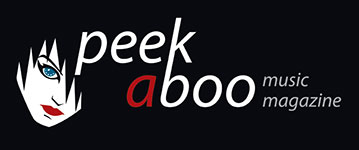 like this cd review
---
LOWER DENS
Escape From evil
Music
•
CD
[96/100]

Ribbon Music
28/01/2016, Marija BULJETA
---
Escape From Evil is the third album of Lower Dens, an American indie rock band from Baltimore, USA. It was produced by the band's lead singer Jana Hunter and Chris Coady and was released in March 2015.

The album is a dreamy voyage for all indie music lovers who perhaps lost hope of hearing a solid indie album since the 90s. This album brings a touch of new millennium mixed with a nostalgic feel of some old 4-AD music like Cocteau Twins, This Mortal Coil or Throwing Muses.

The album starts with two mellow, floating songs, but then comes To Die in L.A., an utterly melodic, swinging, poppy song that can easily be played on a dance floor, with a very catchy chorus. However, the lyrics leave the main focus on the melody.
On the contrary, I am the Earth is a heavy and thoughtful song in every way, both lyrically and musically, and it surely deserves more than one listening. It provokes deeper thoughts and feelings about oneself and life and can leave you with the sense of heaviness that the world inside and around us brings. I consider the song to be the core of the general feel of the album.
Non Grata is yet another song to dance to, but a bit gloomier than Company that has a surprising twist from quite an innocent intro to the musically and vocally powerful chorus.

The album ends with another true indie hit: Societe Anonyme, which is again mellow and dreamy, but in a faster tempo, bringing back nice memories of the indie music era that brought us music I did not think I was going to hear again, but this album proves it can be heard in all its beauty again in 2016.
Marija BULJETA
28/01/2016
---
Escape From Evil is het derde album van Lower Dens, een Amerikaanse indierockband uit Baltimore, USA. Het werd geproduceerd door de zanger Jana Hunter en Chris Coady, en verscheen vorig jaar in de winkels.

Het album is een dromerige trip en een echte aanrader voor alle muziekliefhebbers die alle hoop op een stevige indieplaat sinds de jaren 90 hebben opgegeven. Dit album heeft een nostalgische uitstraling die doet denken aan oude 4AD-bands zoals Cocteau Twins, This Mortal Coil of Throwing Muses.
Het album begint met twee zachte nummers, maar dan komt plotseling To Die in LA,: een uiterst melodieus, swingend poppy nummer dat gemakkelijk op een dansvloer kan worden gedraaid en dat bovendien een zeer catchy refrein heeft. Ook de teksten zijn belangrijk voor Lower Dens. Luister bijv. naar het wel doordachte (en vrij zware) I Am The Earth dat zeker meer verdient dan één luisterbeurt. Het nummer veroorzaakt diepere gedachten en gevoelens over jezelf en hoe moeilijk de wereld rondom ons wel is. Voor mij is dit lied de kern van de sfeer van dit album. Non Grata is nog een ander nummer waarop je kan dansen, het is wat somberder dan Company dat pas een verrassende wending krijgt na de vrij onschuldige intro.
Escape From Evil eindigt met de indiehit Societe Anonyme dat opnieuw zacht en dromerig klinkt, maar dan wel in een sneller tempo. Dit album tovert mooie herinneringen tevoorschijn over de indiemuziek uit de jaren 90. Neen, ik had niet gedacht dat ik dit nog zou horen, maar Lower Dens bewijst dat het nog steeds kan.
Marija BULJETA
28/01/2016
---