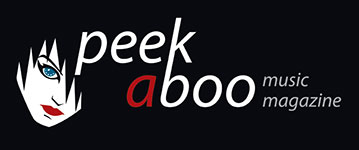 like this cd review
---
KOVLO
Timelapse
Music
•
CD
Post Rock
[79/100]

Fluttery Records
28/01/2016, Wim GUILLEMYN
---
Kovlo is a Swiss band that makes instrumental post rock. Usually you hear a quiet sound carpet with an occasional subtle intense moment.
Each number (five in total) refers to an event that happened at the birth of one of the group member. Walesa refers to the day Lech Walesa was elected president of Poland, The Dakota Killing to the murder of John Lennon and in Suez to the reopening of the canal.
In 2013 Kovlo released the popular soundtrack Tutti Gui- Everybody Sometimes Fall. And you surely hear cinematic sounds on Timelapse too, while the style can be compared with Mogwai or Sigur Ros.
Most of the songs have a quiet pace, repetitive guitar riffs and a slow build up. Opener Walesa is an atmospheric piece of five minutes that stands out because of the echoing, atmospheric guitar parts. Opec Raid opens with a more threatening tone from the slide guitar, which nicely fits the tone of the song title. This twelve minute track is slow with a surfacing bass. In The Killing Dakota the guitar reigns, while Suez has a great groove that breaks with the ethereal nature of the three previous songs. The last song, Lake Nyos, is characterized by exciting drumming parts and an interesting song structure.
The best songs of the album are at the end. Of course, it all depends on your taste, but if you love cinematic post-rock, try Kovlo.
Wim GUILLEMYN
28/01/2016
---
Kovlo is een Zwitserse band die instrumentale postrock maakt. Meestal hoor je een rustig geluidstapijt met af en toe een subtiel intens momentje.
Ieder nummer (vijf in totaal) verwijst naar een gebeurtenis op de geboortedatum van een groepslid. Zo verwijst Walesa naar Lech Walesa die in 1990 de president van Polen werd, The Dakota Killing gaat over de moord op John Lennon in 1980 en Suez over de heropening van het kanaal in 1975.
In 2013 bracht Kovlo de populaire soundtrackTutti Gui-Everybody Sometimes Fall uit. Dat is allesbehalve vreemd, want ook Timelapse klinkt bij momenten heel filmisch, met een stijl die je soms met Mogwai of Sigur Ros kan vergelijken.
De meeste songs hebben een gezapig tempo, repetitieve gitaarriffs en een trage opbouw. Opener Walesa is een atmosferisch stukje muziek van zo'n vijf minuten dat opvalt door zijn galmende, sfeerrijke gitaarfragmenten. Opec Raid opent met de dreigendere toon van een slidegitaar, wat overigens mooi bij de toon van de songtitel past. Deze twaalf minuten durende track wordt langzaam opgebouwd met een bas die stilletjes komt bovendrijven. In The Dakota Killing krijgt de gitaar opnieuw kleur. Op Suez krijgen we een lekkere groove die met het etherische karakter van de drie vorige songs breekt. De laatste song, Lake Nyos, wordt gekenmerkt door boeiende drumpartijen en een interessante songopbouw.
Het beste van de plaat zit hem in de staart, de twee laatste tracks zijn immers van hoog niveau. Het hangt natuurlijk een beetje van je smaak af, maar wie van filmische postrock houdt, moet zich maar eens in Kovlo verdiepen.
Wim GUILLEMYN
28/01/2016
---
---