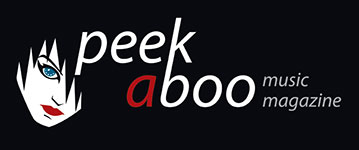 like this article review
---
SAM CLAEYS (DER KLINKE, ELEMENTS, MASK)
Ten Albums That Changed My Life
Article
24/07/2015, Didier BECU
---
Anyone who is interested in Belgian alternative music, might have heard of Sam Claeys, be it from Red Zebra, Der Klinke or Elements. Now workaholic Sam has his own solo project named MASK. He just released an EP (more info on http://www.maskmusic.be/) and for us reasons enough to ask him which albums changed his life.
Pink Floyd: A momentary lapse of reason (1987) + Delicate sound of thunder. Live album (1988)
I learned to love Pink Floyd without Mr. Waters. David Gilmour has such an amazing voice, he plays his guitar like he is talking with an angel...The album is really more a Gilmour solo album. And it is full of beautiful songs: some songs have a truly gothic feel, like " a new machine". Lovely.
Pink Floyd: The Division Bell (1994)
I went to see Pink Floyd at Werchter, and saw the best concert ever!!!! Sound, special effects... The album is filled with great songs, nice lyrics, and a bombastic production. Lyrics are done by David's wife and are really poems... David's guitar solos are stories in themselves, he takes you on a journey through heaven and hell. Pink Floyd has influenced me, when it comes to lyrics and melodies.
The Doors: Strange Days (1967)
My cousin used to lend me some LP's from The Doors, and I loved every song, from every album. The production is so bright, and if you listen today, it has lost nothing from it's magic!!!!! I saw Ian Astbury, replacing Jim, and he did a very nice job.
Joy Division: Unknown Pleasures (1997)
This album really changed my life! Every song, every detail (thanks to Mr. Hannett) is so beautiful, so overwhelming, I am so sad, I could never see them live, instead I am collecting everything I can from the band... Everybody knows the record sleeve by Peter Saville, it is even a fashion item now (but that's another discussion). The sound is an example of how new wave should sound.
The Cure: Pornography (1982)
Pornography was the fourth album by The Cure. The first sentence, "It doesn't matter if we all die", is the perfect setting for the whole album. It is so dark, it sometimes gives me the shivers... The next album "Japanese whispers" was more pop orientated.
David Bowie: Heathen (2002)
David Bowie is such an amazing person, his music is also timeless. Heathen is an wonderful album, very nice songs, with a few lovely covers, "Cactus" original by Black Francis, and "I've been waiting for you", original by Neil Young, with Dave Grohl on guitar!!
Das Ich: Satanische Verse (1990)
On a cassette, boys and girls! 3 songs that lead me into Gothic, and I started to go out in "The Steeple" in Waregem. In Bruges we had an organization, successor to Jeroen Provoost's "Hell and Damnation", we started a VZW "The Batcave". We promoted Gothic music, had some very nice festivals (Rozz Williams, Nosferatu...), and successful parties.
The Gathering: Mandylion (1995)
Bands like Moonspell, Paradise Lost, My Dying Bride, Type O negative always have a special place in my heart. The mixture of Gothic and metal is mostly a good marriage. The Gathering's album is a perfect example of how a female voice and more symphonic metal can mix together. Listen to Anneke's voice and hear where "Epica", and "Within Temptation" got their ideas for making their music. Just put on the CD and play on repeat...
Depeche Mode: Songs of Faith and Devotion (1993)
Hard to take one album, because they make such good songs. This album features "Walking in my shoes", "I feel you" etc. A lot of hit singles. And crowd pleasures when they play live. I love their concerts, because David Gahan is such a nice front man. He can make the crowd go really wild!!!
Dead Can Dance: A Passage in Time (1999)
Every single song on this compilation can make me cry, because of the lovely voices by Lisa Gerrard and Brendan Perry. It is such timeless music, and I have to mention Lisa's solo album " The Mirror Pool", which is filled with beautiful songs... And of course the theme song from the movie "Gladiator".

I could go on with albums by Red Zebra, Eric Clapton, Moonspell, Rozz Wiliams, Death in June, Fields of The Nephilim, Gary Numan, Love like blood, Nosferatu, The Breath of life, Nick Cave, Hurts, The Sisters Of Mercy, Novastar, Interpol, Eric Satie, Goose, Led Zeppelin, The Beatles, U2, Massive Attack, Muse, Placebo, Oasis, Coldplay, Human League, etc...
Didier BECU
24/07/2015
---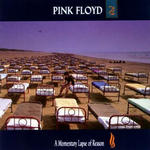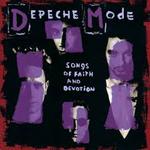 ---