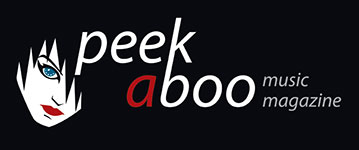 like this movie classics review
---
GEORGE SLUIZER
Spoorloos
Movie
•
Movie classics
Crime
•
Drama
[84/100]

21/04/2015, Didier BECU
---
At the time when animals were still talking, a Dutch-French film caused a stir by its quality. Spoorloos (The Vanishing) is a free adaptation of a novel by Tim Krabbe (The Golden Egg), directed by George Sluizer, who was best known as an assistant director of the fantastic (but now unfortunately forgotten) Bert Haanstra. After the film got many European film awards, Hollywood fell (briefly) for his talent. Sluizer was allowed to make a remake of his own film with Kiefer Sutherland and Sandra Bullock in the lead roles. Comparing the two films makes no sense, because the smallest child can perceive that Sluizer was forced to adapt to the Hollywood laws. The Vanishing was quite a success, but because River Phoenix drugged himself, his career came to an abrupt end. At that moment he was directing Dark Blood, but the death of Phoenix meant that the production was shut down, and also the attention of Tinseltown in the Dutch filmmaker immediately disappeared.
Anyway, fortunately there is the bizarre thriller Spoorloos in which Rex Hofman (Gene Bervoets) makes a stop at a gas station during a trip to France, and realizes that his great love, Saskia Wagter (Johanna ter Steege), has disappeared without a trace. The poor guy does not know what happened to his beloved, but the viewer does, simply because this drama is filmed from both the perspective of the victim and the murderer. In everyday life, Raymond (Bernard-Pierre Donnadieu) is a a boring professor, but in the back of his mind he is a psychopathic monster who has no shred of compassion for his fellow man. It is his dream to abduct a woman and murder her. After a while he approaches Rex to inform him of his deed. The man faces a dilemma: either he accepts the offer of the murderer and surrenders to him so that he knows how Saskia's life ended, or he continues his life in limbo.
Sluizer is a wizard with the camera, he loves especially to flirt with the light. The film is very exciting, even though you know in advance how it actually ends. Bervoets is great, while Donnadieu looks at first sight as a hideous philistine, but develops later into a killer who even would surprise Hannibal Lecter. Strangely enough the film has fallen today completely into oblivion, time to get him out of there!.
Didier BECU
21/04/2015
---
In de tijd toen dieren nog spraken (en Gene Bervoets nog kon acteren) was er een Nederlandse-Franse film die door zijn kwaliteit heel wat stof deed opwaaien. Spoorloos is een vrije bewerking van een roman van Tim Krabbé (Het Gouden Ei), geregisseerd door George Sluizer die vooral bekend was als regieassistent van de fantastische (maar nu jammer genoeg vergeten) Bert Haanstra. Nadat de film talrijke Europese filmprijzen in de wacht sleepte, viel ook Hollywood (eventjes) voor zijn talent. Sluizer mocht een remake maken van zijn eigen film met Kiefer Sutherland en Sandra Bullock in de hoofdrollen. De twee films met elkaar vergelijken heeft geen zin, want het kleinste kind bemerkt dat Sluizer werd gedwongen om zich aan te passen aan de Hollywoodwetten. The Vanishing werd een behoorlijk succes, maar doordat River Phoenix zich volspoot met drugs kwam er een abrupt einde aan Sluizers Amerikaanse droom. Op dat moment draaide hij Dark Blood, maar door de dood van het nieuwe wonderkind werden niet alleen de opnames voorgoed stilgelegd, tevens verdween de aandacht van Tinseltown in de Nederlandse filmmaker.
Maar goed, gelukkig is er nog de bizarre thriller Spoorloos waarin Rex Hofman (Gene Bervoets) tijdens een reis naar Frankrijk bij een tussenstop aan een benzinestation beseft dat zijn grote liefde, Saskia Wagter (Johanna ter Steege), spoorloos is verdwenen. De arme drommel weet niet wat er met zijn geliefde is gebeurd, maar de kijker weet dat wel omdat Sluizer zijn drama zowel uit het perspectief van het slachtoffer als de boosdoener filmt. In het dagelijkse leven is Raymond (Bernard-Pierre Donnadieu) een saaie professor, maar in het achterste van zijn brein is hij een psychopatisch monster dat geen greintje medelijden met zijn medemens heeft. Het is zijn droom om een vrouw te ontvoeren en haar van het leven te beroven. Na een tijdje benadert hij Rex en brengt hem op de hoogte van zijn daad. De man staat voor een dilemma: ofwel gaat hij in op het aanbod van de moordenaar en levert zich aan hem over zodat hij alles over Saskias einde te weten komt, of hij blijft zijn hele leven lang in het ongewisse.
Sluizer is een tovenaar met de camera, die vooral graag met het licht flirt. De film is ontzettend spannend, ook al weet je eigenlijk bij voorbaat hoe het afloopt. Bervoets schittert, terwijl Donnadieu er op het eerste gezicht als een afgrijselijke droogstoppel uitziet die zich later ontpot tot een moordenaar waar zelfs Hannibal Lecter van zou opkijken. Vreemd genoeg is Spoorloos vandaag volledig in de vergeethoek geraakt, er hem uit halen is de boodschap.
Didier BECU
21/04/2015
---
---