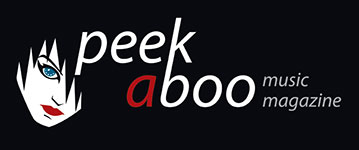 like this cinema review
---
PIETER VAN HEES
Waste Land
Movie
•
Cinema
Crime
•
Drama
O' Brother Distribution
25/11/2014, Didier BECU
---
As devoted movie fans, we have of course a soft spot for people who dare to take risks. Flemish director Pieter Van Hees is one of them. His films are not elitist, but if you ever saw Dirty Mind or Linkeroever, then you know that Pieter is a director with a very own style, which he shows again in the psychological thriller Waste Land.
Waste Land is a fine piece of cinema, although the project was confronted with lots of problems and surprisingly enough those problems saved the film in the end. Pieter Van Hees initially wanted Mattias Schoenaerts to play the leading role, but the Flemish actor prefers the Hollywood boulevards over the Brussels suburbs nowadays. Van Hees was forced to find a new actor.
The director could rely on Jérémie Renier, the face of many Dardenne films and nowadays a god in France. Renier plays the Brussels cop Leo Woeste. He takes his detective work home and that weights on the marriage with his pregnant wife Kathleen (Natali Broods). She insists on an abortion because Leo is anything but a perfect father. He tries to better his life, but when Brussels wakes up after a brutal murder, the policeman rushes into the case. It certainly does not get better when a new colleague arrives: Johnny Rimbaud (Peter Van den Begin) is a cop who sucks and sniffs!
Waste Land has some traits of a typical French policier from the 70s with Alain Delon. The crime is not so important, the characters are, people who collide with society, and especially with the rules it imposes. Van Hees calls his film Waste Land the third part of the Anatomy Of Love And Pain Trilogy. Difficult words, but the film is not. Van Hees proves that he is a talented, but quirky director. Thanks to the sublime performances of Jérémie Renier and Peter Van den Begin, Waste Land is almost as good as Patrick Le Bon's Zaman and that is saying something!
Didier BECU
25/11/2014
---
Als fervente filmfans hebben we natuurlijk een boontje voor mensen die risico's durven nemen, artiesten die naast de lijnen durven te lopen. Een beschrijving die exact past bij de Vlaamse cineast Pieter Van Hees. Zijn films zijn wel niet elitair, ze kunnen zelfs bij het grote publiek aanslaan, maar wie ooit Dirty Mind en Linkeroever van hem zag, die weet dat Van Hees een eigen (vaak donkere) stempel op zijn films drukt, wat hem wederom is gelukt in de psychologische politiefilm Waste Land.
Ofschoon deze aparte thriller bij aanvang een probleemkind dreigde te worden, is Waste Land toch een knap stukje cinema. Het vreemde is dat het net dat probleem is dat de film heeft gered. Aanvankelijk had Pieter Van Hees op Matthias Schoenaerts gerekend, maar omdat die tegenwoordig liever op de boulevards van Hollywood dan in de Brusselse buitenwijken flaneert, was Van Hees verplicht om een andere acteur te zoeken. Geheel onverwachts kon de regisseur rekenen op Jérémie Renier, de karakterkop uit de Dardenne-films, die zich tegenwoordig een god in Frankrijk mag wanen. Renier vertolkt de Brusselse flik Leo Woeste. Hij neemt zijn rechercheurwerk mee naar huis en dat weegt op zijn huwelijk met Kathleen, (Natali Broods) die zwanger is. Ze dringt aan op een abortus omdat Leo een allesbehalve ideale vader is. Hij probeert zijn leven te verbeteren, maar als Brussel door een brutale moord in het Afrikaanse milieu wordt opgeschrikt, stort de politieagent zich op de zaak. Het wordt er zeker niet beter op als Leo een nieuwe collega krijgt: Johnny Rimbaud (Peter Van den Begin) is een ordehandhaver die zuipt en snuift!
Waste Land heeft trekjes van zo'n typische Franse policier uit de jaren 70 met Alain Delon. De misdaad is niet meer dan een kapstok, het gaat hem vooral over de karakters, mensen die botsen met de maatschappij en vooral met de regels die ze oplegt. Niet voor niets noemt Van Hees Waste Land het derde deel uit de Anatomie Van Liefde En Pijn-trilogie. Moeilijke woorden, maar dat is de film geenszins. Van Hees bewijst dat hij een talentvolle, maar eigenzinnige regisseur is. Dankzij de sublieme vertolkingen van Jérémie Renier en Peter Van den Begin (als je een varken nodig hebt, kom je automatisch bij hem terecht) is Waste Land bijna even goed als Zaman van Patrick Le Bon en dat wil wat zeggen!
Didier BECU
25/11/2014
---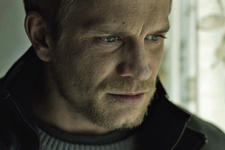 ---