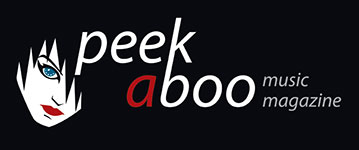 like this cd review
---
CRISPY AMBULANCE
Compulsion
Music
•
CD
Post Punk
Factory Benelux
23/04/2015, Paul PLEDGER
---
One of a handful of Factory/Crepuscule issues for Record Store Day 2015, Compulsion is perhaps the most essential of the lot. Comprising new readings of several tracks recorded three decades ago, plus outtakes from another age, Compulsion is, as the sleevenotes suggest, the likely follow-up album to the band's warmly-received debut The Plateau Phase, released in 1981.
There are certainly elements of that album's era present here - the musique-concrete intro of Rainforest Ritual recalls Simon's Ghost or Death From Above, the power-rock of Say Shake that mirrors Travel Time and the blistering Lucifer Rising that takes its energy from the likes of Sexus or The Wind Season. The latter is some sort of potent hypnotic mantra that belies the band's years - originally formed in 1977, Crispy Ambulance haven't changed line-up but then, they haven't continued as an outfit without the odd hiatus here and there.
The trusty ARP synthesizer gives the eerie WMTP 2 a toeing, while thunderous basslines create pivotal moments in the previously unheard Rain Without Clouds. And although Compulsion is mainly instrumental, there is plenty to satisfy - this is beyond simple jamming or copping out, this is compulsory mood-music for anyone with a love of The Sound, The Chameleons and, natch, Crispy Ambulance. Coupled with The Plateau Phase, one could make a seriously triumphant double album with this kind of choice.
This review also appeared on Flipside Reviews
Paul PLEDGER
23/04/2015
---