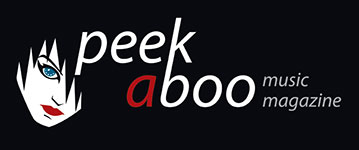 like this cd review
---
CRISPY AMBULANCE
Random Textures
Music
•
CD
Post Punk
[80/100]

Factory Benelux
10/12/2016, Paul PLEDGER
---
Marking something of a departure for Crispy Ambulance, Random Textures is almost entirely instrumental and comprised of several expanded jams and atmospheric post-rock soundscapes. For a band that exists only part-time, rarely plays shows (apart from the recent Subliminal Impulse Review gigs) and hasn't released a 'new' album since 2004's song-based Powder Blind Dream, Crispy Ambulance have pieced together their most coherent collection since their landmark debut The Plateau Phase. And all with the original line-up intact. Fair play.
Strains of Adrian Sherwood and Bill Laswell abound on the dubbed-up blissed-out opener Integra - distorted spacey beats drive the funereal chimes of guitar and furtive bassline into something Jah Wobble might have cooked up during his '90s heyday. Not a great deal develops over the 8 minutes-plus but it's an engaging build-up to when the album truly kicks off on the next track. Petrolheads will warm to the sound of a V12 Ferrari Formula 1 car being put through its paces at Monza before Allegro swirls into view. This is a more traditional Crispies tune - off-beat drums, waves of synth and a few more guitar riffs, topped off with a pretty melody and the perfect foil for the next few pieces.
Prostis is a Cafe del Mar tune all day long and reminds me of Nova Nova or Polar Bear, a fusion of lush synths, alt-jazz drums and the sound of waves on a beach somewhere off the coast of Sant Antoni Bay. Well, Blackpool perhaps. The edgier side to Crispy Ambulance comes to the fore on the relentless Baku and the woozy Peripheral Vision, spoken word and harmonica samples play a starring role on Drifter and singer Alan Hempsall finally makes a brief appearance on the tribalistic Karpadia and the weird finger-clicking secret bonus track.
It's attendant second disc Compulsion was formulated as a sort-of call and response to The Plateau Phase album and initially issued as a standalone vinyl album for Record Store Day in 2015. Mainly composed of older material reworked and tidied up by long-term oppo and 808 State luminary Graham Massey, Compulsion once again explores the instrumental end of the band's spectrum, only this time with a few vocal live favourites thrown in for good measure, the best of which is the propulsive Lucifer Rising (originally from Powder Blind Dream). On this, Gary Madeley's drumming muse certainly hasn't departed him in recent years - the man is a percussion machine and this is a song that houses a subtle beauty beneath its brutal features.
Extra tracks include a remake of another live standard Choral, last heard on the must-have live document Fin and a balls-out acid-tweaked remix of Four Line Whip.
And if ever there was a sleeve that represented its musical content, the stark, black and bleak photo of what appears to be a Pennine shrouded in portentous gloom, this is it.
This review also appeared on Flipside Reviews
Paul PLEDGER
10/12/2016
---