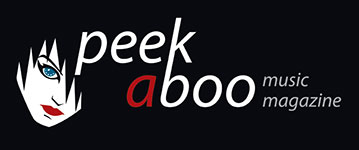 like this cd review
---
KLANGSTABIL
One Step Back, Two Steps Forward
Music
•
CD
Electro
[90/100]

Ant-zen/MHz Records
30/04/2015, Wim GUILLEMYN
---
This band from Germany consists of the duo Boris Mei (vocals) and Maurizio Blanco (synths) and brings electropop. They call it Klangpop, songs and soundscapes with some elements from cold electro, minimal, industrial or even experimental surroundings.
This release contains a summary of two decades of making music (between 1994 and 2014). They tried to make a beautiful summary. 30 songs devided over 2 CD's, not chronologic but in a musically and nicely composed sequence. From their first EP ('Senden und Empfangen' 1995) of which you hear 'Wir Telefonieren' till their last album of which you hear the title track 'Shameboy'. That early EP is interesting because you can already hear, although with big influences from Kraftwerk, that they made music on a high level.
Sometimes the tracks get more experimental influences like on 'Pronto Luigi' that sounds like a PC game. On other moments we get more mainstream (what's in a name) electropopEBMm like on 'Nameless', 'Leg Move Thunder'. 'Lauf Lauf!' is a strong emotional gothic electro song. 'Kill All Lifeforms' has some industrial touch. This compilation moves between all corners of electro but still shows unity and singularity.
'One Step Back, Two Steps Forwards' is the summary of an electroband that made nice and relevant pieces during the last two decades. Do you have nothing (shame on you) of them in your possession? Then is this the ideal starter.
Wim GUILLEMYN
30/04/2015
---
Deze band uit Duitsland, bestaande uit het duo Boris Mei (zang) en Maurizio Blanco (synths), brengt electropop. Ze noemen het zelf Klangpop, songs en soundscapes met soms elementen uit cold electro of minimal, uit de industrial of experimental hoek.
Deze uitgave omvat een overzicht van twee decennia muziek maken (tussen 1994 en 2014) onder de vlag van Klangstabil. Ze hebben geprobeerd er een mooi overzicht van te maken. 30 nummers verdeeld over 2 cd's, niet chronologisch, maar in een muzikaal mooie volgorde samengesteld. Vanaf de allereerste 12" ('Senden und Empfangen' uit 1995) waaruit 'Wir Telephonieren' gelicht is tot hun laatste album, waaruit het titelnummer 'Shameboy' te horen is. Die vroege ep is interessant omdat ze toen, weliswaar nog sterk onder de invloed van Kraftwerk, al electro van hoog niveau maakten.
Soms krijgt de experimenteerdrift de nadruk zoals op 'Pronto Luigi' dat als een computerspelletje klinkt. Op andere momenten krijg je meer mainstream (alhoewel…) electropop/EBM zoals op: 'Nameless', 'Leg Move Thunder'. 'Lauf!Lauf!' is een sterk emotioneel gothic electro nummer. 'Kill All Lifeforms' heeft een industrial tintje gekregen. Deze compilatie laveert tussen al deze uithoeken van electro, maar toont toch eenheid en eigenheid.
'One step Back, Two Steps Forward' is het overzicht van een electroband die gedurende twee decennia mooie relevante dingen heeft gemaakt. Heb je nog niets van deze band ( zonde!)in huis, dan is dit de ideale instapper.
Wim GUILLEMYN
30/04/2015
---