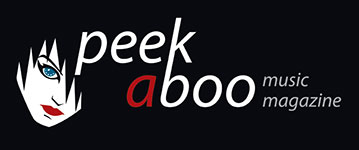 like this movie review
---
KEVIN GREUTERT
Jessabelle
Movie
Horror
[64/100]

Dutch FilmWorks
29/04/2015, Didier BECU
---
Apparently it seems that people always want to hear the bad news first, so here we go! You already have seen a movie like Jessabelle more than once, and it's kind of normal that you will not find any surprises in it. And what about the good news then? Well, Jessabelle isn't that bad as some want you to believe, at least if you're still keen on spending your time on horror.
The movie starts with images of a happy Jessie (Sarah Snook). It seems as if the young will have a bright future with her boyfriend, but unfortunately a passing truck destroys her dream. Her partner is killed and Jessie is taken to a hospital in a very critical condition. She recovers, but she's bound for the rest of her life to a wheelchair. The only person who's willing to take care of her, is her father (David Andrews), although he's not that enthusiastic about it. From the moment she enters his home in Louisiana, we learn to know why. Jessie's mother died of cancer after she was born. Mom had a dark past and did some things you don't expect from a loyal spouse (of course we won't tell you what she did). Jessie discovers some old videotapes her mother recorded. They all contain warnings. Her father is furious when he finds out Jessie saw them. And yes you're right, from the moment the tapes are being watched a phantom joins the cast!
It was during Saw 3D that producers gave Kevin Greutert the script of Ben Garant (indeed the deputy of Reno 911 and also the writer of the American Taxi). It seemed a good choice, but Greutertcan surely be accused of working in a too routinous way. On the other hand, you will certainly see that he knows how to direct a decent horror flick. A main minor point (there are indeed some) is probably the fact that Jessabelle isn't bloody enough and will probably be categorized by horror fans as too soft. But believe us, you can find worse than that!
Didier BECU
29/04/2015
---
Blijkbaar willen de mensen altijd het slechte nieuws eerst horen, dus laten we daarmee maar beginnen. Een film als Jessabelle heb je al meerdere keren gezien. Het is dan ook normaal dat er weinig of geen verrassingen in deze prent zitten. En wat met het (voorspelbare) goede nieuws dan? Wel, Jessabelle is helemaal nog zo slecht niet, ten minste als je nog bereid bent om je tijd op te offeren voor horror.
De film begint met beelden van een dolgelukkige Jessie (Sarah Snook). Het lijkt erop alsof ze met haar vriendje een gouden toekomst tegemoet gaat. Helaas besluit een voorbijrazende vrachtwagen daar anders over. Haar partner overleeft de crash niet en Jessie wordt in kritieke toestand naar het ziekenhuis overgebracht. Het jonge meisje krijgt te horen dat ze voor de rest van haar leven aan een rolstoel gekluisterd zit. De enige die zich over haar nog wil bekommeren is haar wereldvreemde vader (David Andrews), ook al is dat zeer tegen zijn zin. Vanaf het moment dat ze naar zijn verlaten huis in Louisiana trekt, wordt het duidelijk waarom haar vader zo vreemd reageert.
Jessies moeder, die bij haar geboorte stierf aan de gevolgen van kanker, heeft een duister verleden en deed ook allerlei dingen die een trouwe echtgenote niet hoort te doen (wat dat is verklappen we uiteraard niet!). Jessie ontdekt oude videotapes waarop haar moeder boodschappen heeft ingesproken. Het zijn allemaal waarschuwingen. Als de vader ontdekt dat zijn dochter naar die opnames zit te kijken, wordt hij razend. En jawel, beste horrorvrienden, van zodra de video's zijn bovengehaald komt ook het spook tot leven dat je anderhalf uur de stuipen op het lijf jaagt.
Het was tijdens de opnames van Saw 3D dat men het scenario van Ben Garant (inderdaad de sheriff uit Reno 911 en ook de schrijver van de Amerikaanse variant op Taxi) in de handen van Kevin Greutert stopte. Een goede keuze, zo blijkt, want ook al gaat Greutert zeer routineus te werk, merk je toch dat er een filmmaker achter de camera staat die de knepen van het horrorvak kent. Een minpunt (want die zijn er ook) is dat Jessabelle veel te braaf is waardoor echte horrorfans dit louter voer voor doetjes zullen vinden. Maar geloof ons, in dit genre vind je heel wat slechter.
Kijkers die tevreden zijn met een horrorprent die veilig de wegen van het genre aflegt, mogen gerust Jessabelle in de lader duwen. Het is wel allemaal net iets te routineus, maar er wordt degelijk geacteerd en ook al schrik je maar weinig, is er van verveling nooit echt sprake.
Didier BECU
29/04/2015
---
---