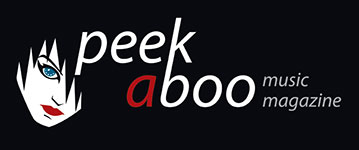 like this movie review
---
SEAN ANDERS
Horrible Bosses 2
Movie
Comedy
[63/100]

Warner Home Video
10/05/2015, Didier BECU
---
Sometimes we wonder how life would have been for Jennifer Aniston if she hadn't been the star of Friends. Maybe no one would have noticed her, or who knows that she could be one of the leading actresses in Hollywood because let's not beat about the bush: this lady can act! In the meantime it's far too late to change this as new divas are waiting to conquer Tinseltown. It seems like Jennifer wants to become a gorgeous milf during the rest of her career. A gimmick that worked perfectly, as the public went in large numbers to the theatres. A sequel was of course nothing but a logic conclusion. If you don't count the different directors (they changed Seth Gordon forh Sean Anders), then it looks like everything is the same. That's perfect news for the fans, because Horrible Bosses was not immediately what you'd call a fave among critics, but the rest of the world seemed to enjoy it. And with having said that, you can almost skip the rest of this review. Those who adored the first part are almost automatically obliged to watch the sequel.
For those who worship Jennifer there's some bad news as her role in this second chapter is a rather short one. And to be quite honest, she was more sexy in the first one. Perhaps it's the make-up, or maybe the years take their toll? Right, the face of our chief editor reveals that it is my job to review the movie! And we can be very short about that: anyone who enjoyed the first ride has no reason not to see the second one. And with having said that, you know what others can do!
Nick (Jason Bateman), Dale (Charlie Day) and Kurt (Jason Sudeikis) still think that all bosses are horrible. And so, they are not keen to work as slaves for someone else. It has to be said that they have the balls to say it, but they absolutely have not the brains. During a popular TV show they present the Americans their newest invention: the shower buddy. It's the ideal tool for those who don't have a partner as thanks to this invention it's like someone is rubbing your back when taking a shower. Bert Hanson (Christoph Waltz) who runs a mail order company, is watching the show, and invites them to his office. The CEO is interested in producing the tool and proposes them to sign a document in which they confirm that his company gets the exclusive rights. The three men are clearly blinded by the colour of money and don'tt notice that they are the victim of some dirty business game. 24 hours later they discover that they have to pay Bert a huge sum of money. The three bankrupt buddies develop a plan to kidnap Bert's son (Chris Pine). Of course nothing goes as planned, but the son is willing to play the game.
Readers with a mind (and we're sure you all have one) understood that Horrible Bosses 2 is in the first place a collection of jokes. When you like them, then you will fall for it, it's as as simple as that. And of course, it's the type of humour that you know from The Hangover. There's a Latin catchphrase saying that the taste of men should not to be judged, so neither would we! The acting is quite good, even if we expected more from Christoph Waltz, Kevin Spacey and Jamie Foxx. Jason Bateman and Jason Sudeikis do what they always do, but it should have been better if director Sean Anders would have told Charlie Day that his voice irritates after a while. And what about Jennifer Aniston? Well, she's just playing the perfect mature babe every boy dreams of! Whoops, there is that chief editor again! Joking aside, we can conclude that Horrible Bosses 2 is no art (not even a good movie), but anyone who liked the first one has no reasons for not checking out the second one.
Horrible Bosses 2 is now out on Warner, on both DVD and Blu-ray.
Didier BECU
10/05/2015
---
Hoe zou het leven er voor Jennifer Aniston zonder Friends hebben uitgezien? Misschien zou geen kat van haar hebben gehoord, of misschien werd ze wel één van Hollywoods betere actrices, want laat ons duidelijk zijn: acteren kan ze! Ondertussen is het schip zo goed als gezonken en kiest de nog steeds mooie dame blijkbaar voor het imago van de rijpe stoeipoes. Een gimmick die fantastisch werkt, want het publiek bezocht massaal Horrible Bosses. Een vervolg op deze hilarische komediehit was dan ook zo goed als onvermijdbaar. Als je de regiewissel van Seth Gordon naar Sean Anders niet meerekent, dan is er nauwelijks iets gewijzigd. En voor de fans is dat goed nieuws, want ofschoon Horrible Bosses niet meteen voor laaiend enthousiaste recensenten zorgde, was de film wel een klapper bij het popcornpubliek dat zich te pletter amuseerde met de grappen. Die vind je opnieuw in het vervolg, en daardoor dus ook bijna automatisch verplicht kijkvoer filmfans die drie jaar geleden in de ban van Jennifer en haar maatjes geraakten.
Voor de aanbidders van Jennifer moeten er wel meteen aan toevoegen dat haar rol in dit tweede luik eerder beperkt is. Ze zag er eigenlijk zelfs seksier uit in het eerste deel. Is het nu de dikke laag make-up, of zijn het gewoon de jaren? Maar goed, de zorgwekkende blik van de hoofdredacteur duidt erop dat we het vooral over de film moeten hebben. En daar kunnen we kort over zijn. Verwacht geen verrassingen, dit voelt gewoon net aan alsof je aansluit voor een extra rit op een kermisattractie. Wie zich amuseerde staat te juichen om het opnieuw te beleven, terwijl de rest rustig naar iets nieuws wandelt.
Nick (Jason Bateman), Dale (Charlie Day) en Kurt (Jason Sudeikis) zijn nog steeds dezelfde lefgozers die het niet pikken dat zij het slaafje zijn van één of andere baas. Ze hebben wel de ballen om het te zeggen, maar ze zijn, om het zacht uit te drukken, niet bepaald slim te noemen. Tijdens een druk bekeken avondprogramma kunnen de drie hun nieuwste uitvinding aan het Amerikaanse publiek voorstellen: de shower buddy. Wie geen partner heeft, kan voortaan door deze sanitaire vondst het gevoel krijgen dat iemand zijn rug inzeept.
Bert Hanson (Christoph Waltz), de directeur van een postorderbedrijf, kijkt mee en nodigt hen de volgende dag op zijn kantoor uit. Hanson wil de shower buddy in zijn catalogus opnemen op voorwaarde dat zij een exclusiviteitscontract met zijn firma afsluiten. De uitvinders hebben het niet door dat zij gewoon belazerd worden. Het is dan ook een koude douche als zij een paar uur later vernemen dat zij Hanson een grote som geld verschuldigd zijn. Geïnspireerd door videospelletjes en films bedenken de drie een "geniaal" plan: zijn zoon (Chris Pine) ontvoeren. Natuurlijk loopt alles in het honderd, maar tot hun grote verbazing wil de zoon het spelletje meespelen, wat uiteraard tot heel wat doldwaze situaties leidt.
Een verstandige lezer (en we veronderstellen dat je dat bent) heeft ondertussen begrepen dat Horrible Bosses 2 in de allereerste plaats een collectie grappen is. Vind je ze leuk, dan is deze komedie een schot in de roos, kan je met de onderbroekenhumor die zeer dicht bij The Hangover en consoorten aanleunt niet lachen, dan is deze film geen spek voor je bek. Volgens een Latijnse spreuk moet je over kleuren en smaken geen discussie voeren, dus zullen wij dat ook niet doen. Het acteerwerk is van een redelijk niveau, ook al hadden we heel wat meer verwacht van mannen als Christoph Waltz, Kevin Spacey of Jamie Foxx. Zowel Jason Bateman als Jason Sudeikis doen wat ze in bijna elke film doen. Wel zou regisseur Sean Anders Charlie Day er beter op hebben gewezen dat zijn stemmetje na een tiental minuten irritant werkt. En Jennifer Aniston? Wel, die speelt gewoon de volwassen babe waarvan ieder gezond mens droomt! Maar daar is (alweer) die afwijzende blik van die hoofdredacteur! Neen, alle gekheid op een stokje. Horrible Bosses 2 is geen kunst (en zelfs geen goede film), maar wie tuk is op dit soort humor, heeft alle redenen om deze schijf toch in huis te halen.
Horrible Bosses 2 is vanaf nu uit op Warner, zowel op dvd als Blu-ray.
Didier BECU
10/05/2015
---
---