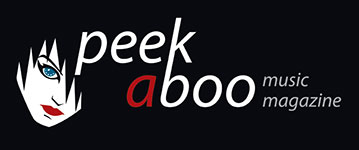 like this cd review
---
MODEL VILLAGE
Healing Centre
Music
•
CD
Indie
•
Pop
[76/100]

Towed By The Ghost / PostPopRecords
19/11/2015, Wim GUILLEMYN
---
People who have nostalgic feelings when they're thinking of bands like Prefab Sprout, Belle & Sebastian or The Sundays, certainly must listen to this record. Model Village makes folk indie-pop songs, most of them sung by a naive and dreamy-sounding female voice, and sometimes by a soft male voice. You hear it right: don't expect rock here, but subtle pop songs.

After two previous EPs they now released their first album. Healing Centre is written in a period that most of the band members wanted to get rid of some frustrations. The album title is a reference to a sad looking building in Cambridge. It probably is the building on the cover.

The elements in their music are dreamy and melancholic vocals, acoustic guitars, fine electric guitar riffs, pop keyboard patterns and a balanced rhythm section. That leads to some great songs. Lily's voice is very nice to listen to: sometimes naive as in opener Sunlight, sometimes a bit angry as in Time To Share.

In Sorry she tries too much to be like Alison Wheeler (The Beautiful South). But for the rest, this is one of the better songs.

Junction 30 is a song with a rippling guitar and bass lines. It kind of evokes the feeling of spring in me. Funny Things has an intro that sounds like it has always existed. On Pick & Mix, Family Restaurant and It Will Soon Be, the male vocals of Ian and Dan are featured and these do well with Lily's voice.

Some may think Model Village is too soft, but anyone who likes The Beautiful South, must listen to this album. They haven't reached the level of aforementioned bands, but they are well on track to achieve that!
Wim GUILLEMYN
19/11/2015
---
Mensen die heimwee hebben naar de hoogdagen van bands als Prefab Sprout, Belle & Sebastian of The Sundays, moeten deze plaat zeker eens checken. Model Village maakt folky indiepop waarvan de meeste songs gezongen worden door een naïeve en dromerige klinkende vrouwenstem, en soms door een zachte mannenstem. Je hoort het al: rockwerk moet je hier niet verwachten, wel fijnzinnige popliedjes.
Na twee eerdere ep's hebben ze nu hun eerste album uit. Healing Centre gaat over een periode waarin de meeste bandleden komaf wilden maken met een aantal frustraties. Dat vind je dus vooral terug in de teksten. De titel van het album is ook een verwijzing naar één van de meest vreugdeloos uitziende gebouwen in Cambridge. Het is waarschijnlijk ook het gebouw dat afgebeeld staat op de cover.
De elementen in hun muziek: dromerige en melancholische zang, akoestische gitaren, fijne elektrische gitaarriffs, popkeyboardpatronen en een uitgebalanceerde ritmesectie. Dat levert ons een aantal mooie luisterliedjes op. De stem van Lily is heel aangenaam: soms zweverig of naïef zoals in opener Sunlight, soms meer gebeten zoals in Time To Share. Op Sorry probeert ze te veel de zangwijze van Alison Wheeler ( The Beautiful South) te benaderen. Voor de rest is het één van de betere nummers.
In Time to Share tilt ze met haar zang het nummer op een hoger niveau. Junction 30 is een song met heerlijk kabbelende gitaar- en baslijnen. Het roept het lentegevoel in mij op. Funny Things heeft een intro die klinkt alsof hij al altijd heeft bestaan. Stop The Clocks is een sfeerrijke luistersong met warme basklanken en wat spaarzame blazers op de achtergrond. Op Pick & Mix, Family Restaurant en It Will Be over Soon krijgen de mannelijke vocals van Ian en Dan de hoofdrol en die gaan mooi samen met Lilys stem.
De weerhaakjes zitten dus eerder in de teksten dan in de muziek. Sommigen zullen dit allemaal wat braafjes vinden. Wie daar geen problemen mee heeft en bands zoals The Beautiful South weet te waarderen, moet dit beslist eens beluisteren. Zeggen dat ze het niveau van eerder genoemde bands halen is wat overdreven, maar ze zijn goed op weg.
Wim GUILLEMYN
19/11/2015
---