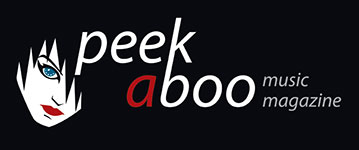 like this cd review
---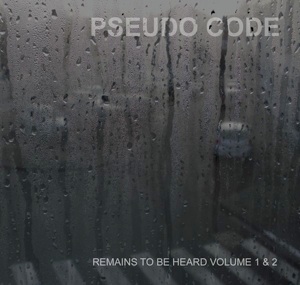 PSEUDO CODE
Remains to be Heard Volume 1&2
Music
•
CD
Electro
•
Experimental
•
Minimal
[72/100]

EE Tapes
18/11/2015, Wim GUILLEMYN
---
EE Tapes is a known label for reissues of electronic, ambient and experimental music from the 80s, material that was often released on tape. Sometimes with known and lesser-known gems, eg. the excellent compilation Insane 80s, released last year and featuring bands like Pseudo Code, BeNe GeSSeRiT, Berntholer and Human Dance.

This double CD of Pseudo Code is actually a reissue of two cassettes from 1984 and 1986, release on the label Insane, and as a result this music gets a second life. Three bonus tracks are added. No new ones, but two long versions and one "repaired" version.

The two discs contain studio and live recordings and are different from the material on the previous reissue The Radio's on. It's another beautiful release that is treated with care. Part one actually consists more of ideas than real songs (in the style of pre-P.i.l.). It's of course a matter of personal taste, but this part is less fascinating.

The second part is much better. The craziness and the desire to experiment are still fully present, but you hear songs. Just listen to the opener Immoral Facts Now, which has a nice base, with effective effects and distortions. Slow Down To The Hypothalamus is an ambient-like song that takes you on a space trip of more than six minutes, in which the band shows us what it is capable of with modest methods.

As mentioned before, I have a double feel about this double CD. Because of Volume One the score goes down (as it is only for the die hard fans), but the second volume is an absolute must for the fans of this genre.
Wim GUILLEMYN
18/11/2015
---
EE Tapes is bekend door zijn heruitgaven van elektronische, ambiente en experimentale muziek uit de jaren 80. Materiaal dat ooit op een tape is uitgebracht. Dat levert soms bekende en minder bekende pareltjes op, zoals bijv. op de verleden jaar verschenen compilatie Insane 80s, waarop je onder andere deze band, alsook BeNe GeSSeRiT, Berntholer, Human Dance kon vinden.
Deze dubbele cd van Pseudo Code is in feite een heruitgave van twee cassettes uit 1984 en 1986. Ze verschenen toen op het Insane label. Zo krijgt deze muziek via deze release een tweede leven. Er werden ook nog drie bonustracks toegevoegd. Geen nieuwe tracks, maar twee lange versies en één repaired version.
De twee schijfjes bestaan uit studio- en live-opnames. Het betreft ook ander materiaal dan wat je op de eerdere heruitgave The Radio's On kon vinden. Het is opnieuw een mooie release die met de nodige zorg is behandeld. Deel 1 laat eigenlijk veel aanzetten van ideeën horen (in de stijl van pre- P.i.l.) en minder werk zoals op The Radio's On. Persoonlijk kan dit deel mij minder boeien.

Het tweede deel vind ik beter. De gekte en de experimenteerzucht zijn hier volop aanwezig, je hoort songs ontstaan en dat beklijft meer. Luister maar eens naar de opener Immoral Facts Now, die een aardige basis meekreeg waarop duchtig, maar doeltreffend met effecten en vervormingen wordt gespeeld. Slow Down To The Hypothalamus is een ambientachtige song die je meeneemt op een ruimtetrip van meer dan zes minuten. Zo wandelen we door het oeuvre van een band die de grenzen met bescheiden middelen probeerde op te zoeken.
Zoals gezegd met wisselend succes. Volume 1 haalt de score wat naar beneden (wegens enkel geschikt voor de diehardfans), maar het tweede volume is een absolute aanrader voor de liefhebbers van dit genre.
Wim GUILLEMYN
18/11/2015
---