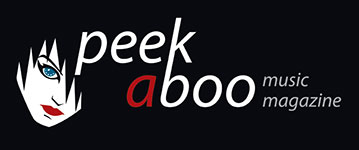 like this cassette review
---
VARIOUS
4 in 1 Volume 4
Music
•
Cassette
Electro
•
Experimental
•
Minimal
[82/100]

Insane Music
10/12/2016, Wim GUILLEMYN
---
The concept of the compilation 4 in 1 was born in 1982 with the release of a C60 cassette, named 4in1 Vol. 1. Four Belgian bands participated (each had 15 minutes of playing time): Mécanique Végétal, Pseudo Code, Etat Brut and Human Flesh. It was one of the first - home-made - products, produced and conceived by Alain Neffe.
34 years later, Volume 4 of this series is out, and again on cassette and it optionally includes a CD-R, now with M.A.L., Kosmose, Alice Just and BeNe GeSSeRiT.
The first six tracks are written by BeNe GeSSeRiT. It must be said, the band immediately start strong with a frisky harpsichord on The iNSaNe QueeN: a nice melody line that lingers. The vocals have a Chinese feel. This is Dadaism à la lettre. Also éPISoDe 8, éPILoGue is a good one: a rough bass, synths and experimental vocals open the track and remain threateningly to the end. MaM MaMMa consists of singing only, t has enough variety to stay interesting.
M.A.L. plays two tracks that sound a bit cosmic. The Supreme Alchemist consists of reverberating, spherical guitars, a repetitive bass line and a lot of percussion. The guitar work is evolving through the song and halfway there is an interlude of synths and percussion. In Kosmose Alone we hear a Gilmour-like guitar sound. Everything is beautifully constructed and sounds quieter than the first somewhat more thoroughbred track.
Just Alice uses minimal synths to accompany her emotional lyrics with precise intonation. Listen to opening track La Pluie Tombe. If you enter her world, you'll discover fascinating tracks. In Il Marchait dans les rues she creates a fascinating world, but it's less dreamy than La Pluie Tombe. Ma Robe Mariee and Je Ne Dis Pas are recommended also. Just Alice is a discovery and someone to follow closely.
The album closes with The Ninth Untitled Track by Kosmose, an experimental psychedelic epic of 15 minutes. Sometimes it sounds chaotic and less accessible than the previous bands. Kosmose was active from 1972 to 1979. The music is a typical product of that time.
Volume 4 is a must with many strong tracks.
Wim GUILLEMYN
10/12/2016
---
Het compilatieconcept 4 in 1 werd geboren in 1982 met de release van een C60-cassette, genaamd 4in1-Vol. 1. Vier Belgische bands namen eraan deel (elk kreeg 15 minuten speeltijd) : Mécanique Végétale, Pseudo Code, Etat Brut en Human Flesh. Het was één van de eerste - thuis gemaakte - producten dat door Alain Neffe werd geproduceerd en bedacht.
34 jaar later is er nu Volume 4 in deze reeks en weer op cassette en desgewenst geleverd met een CDR om af te spelen op PC-en CD speler. Ditmaal met de medewerking van M.A.L., Kosmose, Alice Just en BeNe GeSSeRiT.
De eerste zes tracks zijn van de hand van BeNe GeSSeRiT. Het moet gezegd, de band opent meteen sterk met een dartel klavecimbel in The iNSaNe QueeN: een aardig melodielijntje dat blijft hangen. De vocals doen Chinees aan. Dadaïsme à la lettre. Ook éPISoDe 8, éPILoGue is sterk: een ruwe bas, synths en experimentele vocals openen de track, die dreigend blijft tot het einde. De lyrics en de manier waarop ze afgerateld worden versterken het effect. Sterke track. MaM MaMMa bestaat alleen uit gezang maar bevat genoeg variatie om te blijven boeien.
Van M.A.L. horen we twee tracks die wat cosmic klinken. The Supreme Alchemist bestaat uit galmende, sferische gitaarpartijen, een terugkerende baslijn en flink wat percussie. Het gitaarwerk evolueert doorheen de song en halfweg de song is er een intermezzo van synths en percussie. In Kosmose Alone horen we aan Gilmour gelinkt gitaargeluid. Alles is mooi opgebouwd en klinkt rustiger dan de eerste ietwat nerveuzere track.
Alice Just maakt gebruik van minimal synths om haar emotionele teksten voor te dragen met precieze intonaties. Luister naar openingstrack La Pluie Tombe. Als je je laat meenemen in haar wereld, ontdek je fascinerende muziekstukken. Op Il Marchait dans les Rues creëert ze een boeiende wereld maar minder dromerig dan op La Pluie Tombe. Ook Ma Robe Mariée en Je Ne Dis Pas zijn aanraders. Alice Just is een ontdekking en iemand om van nabij te volgen.
Het album sluit af met The Ninth Untitled Track van Kosmose, een experimenteel psychedelisch epos van net geen 15 minuten. Soms klinkt het wat chaotisch en minder toegankelijk dan de voorgaande bands. Kosmose was actief van 1972 tot 1979. De muziek is een typisch product uit die tijd.
Volume 4 is een aanrader met flink wat sterke tracks.
Wim GUILLEMYN
10/12/2016
---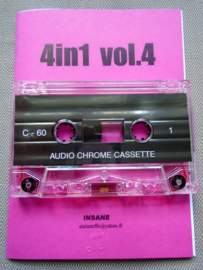 ---