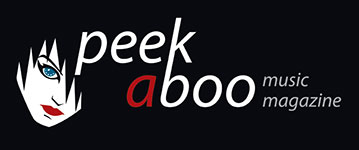 like this vinyl review
---
EVEREST MAGMA
Modern/Antique
Music
•
Vinyl
Electronics
•
Experimental
•
Noise
[70/100]

Boring Machines
19/11/2015, William LIÉNARD
---
Everest Magma is the latest incarnation of the man behind Rella the Woodcutter. Meanwhile, he has said goodbye to the psych-rock of his earlier work and nowadays he is working with machines, tape recorders and pedals. The result is a bizarre collection of noise tracks in which field recordings are combined with electronics and pedals: a rarely heard cacophony of the most diverse sounds.
Nan Nan is a hectic assembly of bells and nervous electrical flashes, repetitive and noisy, but halfway the track is a lot quieter with the sound of what appear to be delirious (and probably singing) Buddhist priests between the creaking electrical noise: a strange and exotic noisescape, while Dres Dued Del begins with layered electro percussion, rumbling drums and the sound of a rattling machine, fast, mechanical and repetitive, to which xylophone-like percussion is added, a single dark drone and mantra-like voices in the background. Very special. In Cuarteo Sa we hear industrial drones in the background and manipulated vocals very front, again referring to oriental male voices, and then a loop of repetitive, fragmented and barely recognizable voices.
The B-side of the album starts quietly with drums and a loop of synth sounds to which noise is added, again repetitive and quietly rippling. We hear running water and the sound of birds, but it may all be of electronic origin. Until now, it's the most peaceful track on the album (Oior Rade, Raiod Ode). Maigam Aleer is again a drum track to which all kinds of distorted sounds are added (synths, voices, electrical noise), repetitive mantra-like, while Cabie Unt Mei Py Comata ends the album in a fairly quiet way with good sounding flares of electro, sucking and distorted synths, flute-like noise and what sounds like fragments of a field recording.
A bizarre jumble this Modern/Antique by Everest Magma, but for those who love it, it is certainly a challenging project.
Tracklist:
A1 Nan Nan
A2 Dres Dued Del
A3 Cuarteo Sa
B1 Oior Rade, Raiod Ode
B2 Maigam Aleer
B3 Cabie Unt Mei Py Comata
boringmachines.it
https://soundcloud.com/boringmachines/everest-magma-dres-dued-del
https://soundcloud.com/boringmachines/everest-magma-cuarteo-sa-long-version
William LIÉNARD
19/11/2015
---
Everest Magma is de recente incarnatie van de man achter Rella the Woodcutter. Ondertussen heeft hij de psych-rock van z'n eerder werk vaarwel gezegd, en is hij aan de slag gegaan met machines, bandopnemers en pedalen. Het resultaat is een bizarre verzameling noisetracks waarin veldopnamen worden gecombineerd met elektronica en pedals: een zelden gehoorde kakofonie van de meest diverse geluiden.
Nan Nan is hectisch knip- en plakwerk van bellen en nerveuze elektroflashes, repetitief en lawaaierig, maar de track wordt halfweg een stuk rustiger met tussen de krakende elektronoise het geluid van wat lijkt op ijlende (wellicht zijn het zingende) boeddhistische priesters. Een vreemd en druk en later exotisch noisescape, terwijl Dres Dued Del begint met gelaagde elektropercussie en galmende drums als het geluid van een ratelende machine, snel, mechanisch en repetitief, waaraan xylofoonachtig slagwerk wordt toegevoegd, een enkele donkere drone en mantra-achtige stemmen op de achtergrond. Zeer apart. In Cuarteo Sa weerklinken galmende industriële drones op de achtergrond. Op de voorgrond horen we een gemanipuleerde zanglijn, opnieuw refererend aan oosterse mannenstemmen, en dan een loop van repetitieve, versplinterde en nauwelijks herkenbare stemmen.
De B-kant van het album begint rustig met drums en een loop van synths, waaraan noise is toegevoegd, opnieuw repetitief en rustig kabbelend. We horen stromend water en het geluid van vogels, maar het is wellicht allemaal van elektronische oorsprong. Tot nog toe de meest rustige track (Oior Rade, Raiod Ode) op het album. Maigam Aleer is opnieuw een drumtrack waaraan allerlei soorten vervormd geluid zijn toegevoegd (synths, stemmen, elektronoise), repetitief en mantra-achtig, terwijl Cabie Unt Mei Py Comata het album vrij rustig afsluit met goed klinkend elektroflarden, zuigende en vervormde synths, fluitachtige noise tussendoor en wat lijkt op fragmenten uit veldopnamen.
Een bizar allegaartje deze Modern/Antique van Everest Magma, maar voor wie ervan houdt is het beslist een uitdagend project.
William LIÉNARD
19/11/2015
---