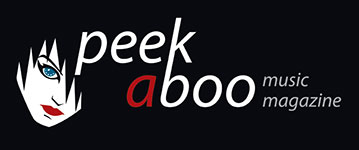 like this concert review
---
SIMPLE MINDS
Antwerp, Lotto Arena (15/11/2015)
Concert
17/11/2015, Didier BECU
---
It is not always easy to be a Simple Minds fan. Although this band from Glasgow,founded by Jim Kerr and Charlie Burchill, is one of the inventors of the new wave, many people gave up. Understandable, because they also were masters in releasing mediocre albums (which you gave a chancenevertheless ) and to make everything worse, the great heroes of the 80s became the face of The Night Of The Proms! In short, every time they returned, there were lots of doubts, but even if the Scots surpassed themselves, it wasn't easy to convince ex-fans. Take for example Big Music, their last CD that can stand next to Once Upon A Time, or in other words: a classic. But, no one believes it!
The expectations were sky high for the Big Music tour, and surpassed all expectations in Antwerp, although the Scots only played a handful of songs from Big Music. After the intro Theme From Great Cities (you read that right!), the band asked the public for one minute of silence for the victims of the terror attacks in Paris. It was just 48 hours ago, and the heavily armed policemen in the Lotto Arena gave every concert-goer a strange feeling, but the show must go on and rock 'n' roll is a lifestyle that you won't just give up!
After a phenomenal welcome applause, the band began with Waterfront. Again doubts were rising. Was this 2015? Yes surely, even if you imagined yourself that you were back in 1983 with Up On The Catwalk. The songs had the same energy, and above all the same sound as in the past. After two songs only, the evening could not get any better, and still 24 other songs would follow!
Suddenly, after See The Lights (one of the better later issues) gigantic light poles appeared as you only can see in 80s movies, the band began with Celebrate (nah, no typing mistake!). The new wave hits continued, with the absolute highlight being This Fear Of Gods, which made you wonder if the man on the stage is really 56 years old. Jim Kerr was joined by guitarist Charlie Burchill, who still seems to be the kindest man on earth, bassist Ged Grimes, the fantastic drummer Mel Gaynor, keyboardist Andy Gillespie (including a Kraftwerk-suit) and the two background singers Sarah Brown and Catherine AD Davies.
After a song from the new album (Blindfolded), Kerr asked the Antwerp crowd if it wanted to hear some tracks from New Gold Dream. And yes, they were all played: the heavenly Hunter And The Hunted, Glittering Prize and New Gold Dream. The classics of Once Upon A Time were played as well (All The Things She Said is still the most underrated Simple Minds song ever) and of course the anthem (Don't You) Forget About Me.
One of the last songs played was Big Music. Maybe a contradiction, because not many songs from this record were played, but it was a strong statement. This is big music! When leaving, I bought for the second time in my life a T-shirt with the New Gold Dream cover. Was this the summer of 1982? The gun barrel of the agent woke me from my three-hour dream, it was actually in 2015, but dreams keep us alive!
Didier BECU
17/11/2015
---
Het valt niet altijd mee om een Simple Minds-fan te zijn. Ofschoon deze band uit Glasgow die door Jim Kerr en Charlie Burchill werd opgericht, één van de uitvinders van de new wave is, is hij meerdere keren door het slijk gehaald. Niet geheel ten onrechte, want al bij al waren ze meesters in het uitbrengen van slechte platen (die je desondanks alles steeds een kans gaf) en tot overmaat van ramp bleken de grote helden uit de jaren 80 het gezicht van The Night Of The Proms te zullen worden! Kortom, bij iedere terugkeer was bang afwachten, maar zelfs indien de Schotten zichzelf overtroffen was het niet altijd even gemakkelijk om fans te overtuigen die reeds hadden afgehaakt. Neem bijv. Big Music, hun allerlaatste cd die gerust naast Once Upon A Time mag staan, of in mensentaal: een klassieker. Alleen gelooft bijna niemand dat!
De verwachtingen waren torenhoog gespannen voor de Big Music-toer, en die werden in Antwerpen ruimschoots overtroffen, ofschoon de Schotten slechts een handjevol nummers uit Big Music speelden. Na de intro van Theme From Great Cities (je leest dit goed) richtte de band zich tot het publiek om één minuut stilte te vragen voor de terreurdaden in Parijs. Het was amper 48 uur geleden, en de tot op de tand bewapende politieagenten in de Lotto Arena gaven de concertbezoeker wel een vreemd gevoel, maar de show moet blijven draaien en vooral rock 'n roll is een levensstijl die je niet zo maar opgeeft!
Na een fenomenaal welkomapplaus begon de band met Waterfront. Het deed ons even twijfelen? Was dit 2015? Ja toch wel, ook al waande je met het volgende nummer (Up On The Catwalk) eventjes terug in 1983. De nummers werden met dezelfde energie, en vooral hetzelfde geluid van vroeger gespeeld. Na amper twee nummers kon de avond niet meer stuk, en er zouden er nog 24 volgen!
Na See The Lights (één van de betere latere nummers), verschenen er plots gigantische lichtpalen zoals je ze alleen maar in films van de jaren 80 ziet, de band zette in met Celebrate (neen, je leest dit alweer niet fout!). De oude newwavehits bleven volgen, met als absoluut hoogtepunt This Fear Of Gods, waarbij je je afvroeg of de man op het podium echt wel 56 jaar was. Jim Kerr werd bijgestaan door gitarist Charlie Burchill die er nog altijd als de vriendelijkste man op de wereld uitziet, bassist Ged Grimes, de fantastische drummer Mel Gaynor, keyboardspeler Andy Gillespie (inclusief Kraftwerk-pakje) en de twee achtergrondzangeressen Sarah Brown en Catherine A.D. Davies.
Na een nummertje uit de nieuwe cd (Blindfolded), vroeg Kerr of Antwerpen zin had in wat nummers uit New Gold Dream. En jawel, ze werden allemaal gespeeld: het hemelse Hunter And The Hunted, Glittering Prize en New Gold Dream. Ook de klassiekers uit Once Upon A Time passeerden de revue (All The Things She Said is nog altijd het meest onderschatte Simple Minds-nummer) en natuurlijk de meebruller (Don't You) Forget About Me.
Een van de laatste gespeelde nummers was Big Music. Misschien een contradictie omdat er bijna geen nummer uit de deze plaat werd gespeeld, maar als statement kon het tellen. This is big music! Bij het verlaten kocht ik voor de tweede keer in mijn leven een T-shirt met de New Gold Dream-hoes. Was ik pardoes in de zomer van 1982 beland? De geweerloop van de agent deed me uit mijn drie uur durende droom ontwaken, het was wel degelijk 2015, maar het zijn dromen die ons in leven houden!
Didier BECU
17/11/2015
---