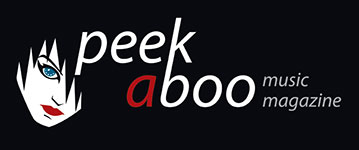 like this digital review
---
CHRISTIAN WOLZ
La Fore
Music
•
Digital
29/03/2020, Tom PLOVIE
---
It is the 24th of February 2020. I celebrate my 40th birthday in Amsterdam. Main reason for doing so: an exhibition by Caravaggio & Bernini at the Rijksmuseum. I receive a special birthday present in my mailbox: the new album by Christian Wolz. He is the German vocal artist who introduced me to Ward De Prins, founder of Peek-A-Boo magazine and dear friend. Ward and I both had a fascination for the human voice, and its potential. Exactly two years ago I read a commemoration text at his funeral. Since 2018 my birthday will always be connected to him. Christian composed a song in his honour. It was played at the funeral: a meaningful tribute to someone who had a passion for alternative music. No coincidence to be found in the title of Wolz' new album: "La Fore – (goodbye / dead)".
In 1992 Christian Wolz debuted with "El Castata - (birth)": it was the first part of a trilogy about human life. The whole title for the trilogy is "helexium i-an diVoNDo mestrum – (man is light and darkness)". In 1998 the second part was released: "AzA-DOMANA / H / ERTUM - (we live and die)". And now, 28 years since the debut album, the trilogy is completed with its final piece: "La Fore – (farewell/death)", only available in digital format. Writing a trilogy about human life: that takes time. In between those albums Wolz realised, of course, numerous other albums and projects. There has been the avant-garde opera "Cor" (1993/1994), the intense sounding "Schmerzarie" (1996/1997) and the rather contemplative "E Inom Rah" (1999-2000). They are some of my favourite Wolz records. An improvisation concert for voice, microphone and computer was held last year, in his home city of Berlin: "Moving Structures III".
The end of this trilogy marks a personal momentum for the artist. By founding "Projekt.CITOMA" he follows a new direction, together with an artist team (supported by Charlotte Maximilian and Simone Bell) who devote themselves to "acoustic art". There is also "Mein Stimme" in which Wolz presents himself as a vocal coach / therapist. But for now: let's talk about "La Fore".
Wolz opens the album by whispering a piece of text, written in a self-created language. The following of "Start of the End" is recognisable too: minimal use of synths, long stretched vocal layers which form their own duets. The high and flawlessly sung notes remain impressive to hear. On "Quus Ou" the atmosphere gets darker but never threatening. The atonal opening bells on "Damosh" cut into that setting but Wolz soon keeps us focussed. The abstract of his self-invented language forces the listener to find deeper meaning. Soon it becomes threatening when high and eerily sung notes fly like a lash back and forth. It sounds unearthly. Let me be clear: Wolz's voice is in excellent condition!
On "Cantravum Is Bella Corte" the trumpets come as a surprise and are wonderful to hear. After this instrumental intro the separately recorded voices intertwine again. Supported by a beat they build-up, together with the trumpets to an exciting climax. A pity this song doesn't last two minutes longer.
We descend quickly to the centre of Dante's Inferno when hearing "Pluto". No surprise: he's the God of the underworld. The distorted and abrasive voices sound uncomfortable. On moments like these a link with Diamanda Galàs is quickly made. There's the piano too: with heavy pounding low notes. An ominously declaring and almost hysterically sounding Wolz continues to challenge the listener. The intensity of it cannot be underestimated. Let me be clear, a second time: This is not easy listening!
When hearing the beginning of "Marona Böldür" I associate it with a song from Soap&Skin. Surprisingly! It reminds me of "Mawal Jamar", one of my favourite songs from the Austrian, Anja Plaschg. The dark tone is quickly broken by a meditative part in the middle. "Guesch" is like an enchanting mantra to connect with our ancestors.
The use of echo that Wolz puts on his voice in "Abrama", supported by a monotone synth, gives the listener some space to breathe. This is a wonderful mystical sounding interlude.
The last three songs start with "Syosium – Dance of Death". Death dances on some repetitive piano chords, conducted by an enchanting voice ("Heija!"). "Mestrum" starts acapella in unison but is quickly amplified with various voice layers. Purification is near. The build up tension between a heavy vibrating beat and Wolz's high-pitched voice ends in dissonant sounds. The title song "La Fore" closes the album. After a small eery intro the piano is heard with fast and staccato played notes. There are abrupt breaks filled with dark soundscapes. The cracking sound of vinyl provides it with some warmth. Vocally a decisive and hysterically high singing Wolz cries out... to end abruptly.
So, it this a surprising end of the trilogy? Not really: the whole spectrum of human feelings, in all its complexity and colours, is present too – just like on it predescessors. There are very serene sounding passages ("Abrama") and there's intense pain ("Pluto"). The abstraction of the used texts remains, as for the use of voice layering. What did surprise me: the use of instruments such as trumpets ("Cantravum Is Bella Corte") and piano: a refreshing sound to be found.
The music and vocal art of Christian Wolz is not accessible for everyone. It requires focus and an open mind. His work remains unique. My genuine respect for the true authentic way in which this Berlin based artist remains faithful to his musical muses. Ward would certainly agree!
"Man is light and darkness": darkness for the loss of Ward, light for the fascinating and intriguing music that brought us together.
www.citoma.de
album via Apple iTunes of Amazon Music
Tom PLOVIE
29/03/2020
---
Het is 24 februari 2020. Ik vier mijn 40ste verjaardag in Amsterdam. Op het programma: een tentoonstelling van Caravaggio & Bernini in het Rijksmuseum. In mijn mailbox vind ik, als verjaardagsgeschenk, het nieuwe album van Christian Wolz. Hij is de Duitse stemkunstenaar die mij in contact bracht met Ward De Prins, oprichter van Peek-A-Boo magazine en dierbare vriend. Ward en ik waren beiden gefascineerd door het potentieel van de menselijke stem. Exact twee jaar terug las ik een afscheidstekst voor op zijn begrafenis. Mijn verjaardag is sedert 2018 immer met hem verbonden. Christian componeerde toen speciaal een lied voor Ward. Het werd een betekenisvol eerbetoon aan iemand die de alternatieve muziek hoog in het vaandel droeg. Dat de titel van dit nieuwe album "La Fore – (vaarwel/dood)" is, is voor mij geen toeval.
In 1992 debuteerde Wolz met "El Castata - (geboorte)": het eerste luik van een trilogie over het menselijk leven. Zij kreeg de overkoepelende én ronkende titel "helexium i-an diVoNDo mestrum – (de mens is licht en duisternis)". In 1998 verscheen het tweede deel: "AzA-DOMANA / H / ERTUM – (we leven en sterven)". Pas 28 jaar na het eerste deel is er nu dus, enkel in digitaal formaat, het sluitstuk: "La Fore – (vaarwel/dood)". Een trilogie schrijven over het menselijk leven: dat vraagt tijd. Daartussen realiseerde Wolz uiteraard nog talloze andere albums en projecten zoals de avant-garde opera "Cor" (1993/1994), het intense "Schmerzarie" (1996/1997) of het eerder contemplatieve "E Inom Rah" (1999-2000). Het zijn enkele van mijn favoriete Wolz-platen. Vorig jaar was er, in zijn thuisstad Berlijn, nog een improvisatieconcert voor stem, microfoon en computer: "Moving Structures III".
Om deze trilogie af te ronden was er ook het persoonlijk momentum voor de artiest. Met "Projekt.CITOMA" slaat hij een nieuwe weg in: als artiestenteam (met Charlotte Maximilian en Simone Bell) dat zich wijdt aan 'akoestische kunst'. Er is daarnaast nog "Mein Stimme" waarin Wolz zich opwerpt als vocale coach/therapeut. Maar laat ik het nu dus hebben over "La Fore".
Openen doet Wolz met het fluisterend voordragen van een stuk tekst, zoals we dat van hem gewoon zijn: in een zelfverzonnen taal. Het vervolg van 'Start of the End' is meteen herkenbaar: minimale synths met daarop lang uitgesponnen stemlagen die verstrengeld hun eigen duetten vormen. De hoge en loepzuivere noten blijven indrukwekkend om horen. Op 'Quus Ou' wordt de sfeer donkerder, maar nooit dreigend. De atonale openingsklokken van 'Damosh' doorbreken die setting, maar gauw houdt Wolz ons bij de les. De abstractie van de zelfverzonnen taal dwingt de luisteraar om er diepere betekenis in te vinden. En dreigend wordt het opnieuw zodra de striemende hoge noten heen en weer vliegen, onmenselijk klinkend. Het mag duidelijk zijn: de stem van Wolz is in prima conditie.
Verrassend zijn de trompetten op 'Cantravum Is Bella Corte' én heerlijk om horen. Na deze intro verweven de apart opgenomen stemmen zich opnieuw. De opbouw naar het versmelten van de ondersteunende beat, de trompetten en diverse stemlagen is ronduit verfrissend om horen. Het mocht gerust nog twee minuten langer duren. Met 'Pluto' zijn we afgedaald in het centrum van Dante's Inferno. Niet voor niets is Pluto de God van de onderwereld. De verwrongen en schurende stemmen voelen ongemakkelijk. Diamanda Galàs is op zo'n momenten nooit veraf. Er is tevens de piano: enkele beukende, lage noten geven wat ruimte. Maar niet voor lang: een onheilspellend declamerende en bijna hysterisch klinkende Wolz slaat verder om zich heen. De intensiteit van dit soort nummers kan niet onderschat worden. This is not easy listening!
Het begin van 'Marona Böldür' doet mij onmiddelijk aan een nummer van Soap&Skin denken. Verrassend genoeg. Ik associeer met 'Mawal Jamar', één van mijn lievelingsnummers van de Oostenrijkse Anja Plaschg. Vlug wordt de donkere klankkleur gebroken door een meditatief middendeel om afwisselend te eindigen tussen rust en onrust.
'Guesh' is als een bezwerende mantra om, al dan niet met geestverruimende middelen, contact te leggen met de voorvaderen.
De echo en wijdse klank die Wolz op zijn stem legt in 'Abrama', ingeleid met belletjes en ondersteunt door een monotone synth, brengt ademruimte. Het is een mystiek intermezzo.
Als eerste van de laatste drie nummers is er 'Syosium – Dance of Death'. De dood danst op enkele repetitieve pianoakkoorden met een bezwerende stem ("heija!") als dirigent. 'Mestrum' begint éénstemmig a capella maar wordt opnieuw vlug aangedikt met diverse stemlagen. De loutering is nabij. Tussen een vibrerende zware dreun en de kopstem van Wolz ontstaat een spanningsveld dat oplost in dissonant geruis. Het is tijd voor de titelsong, en tevens slotnummer van het album. Opnieuw is de piano van de partij met snelle en staccato gespeelde noten. Er zijn abrupte overgangen naar duistere soundscapes waarop het gekraak van een oude vinylplaat alsnog voor enige warmte zorgt. De stemlagen variëren van hysterisch hoog tot stevig uithalend naar... de onmacht ten opzichte van de dood? Enkele vinylkraken later valt alles stil.
Is dit een verrassend slotstuk van de trilogie? Op zich niet: het spectrum van menselijke gevoelens, in al zijn complexiteit en kleuren is ook hierop terug te vinden. Heel sereen klinkende passages ('Abrama') en intense pijnverklanking ('Pluto') zijn te horen. De abstractie van inhoudloze teksten blijft behouden, net zoals het gebruik van de diverse stemlagen. Toch was ik verrast door het gebruik van instrumenten als trompet ('Cantravum Is Bella Corte') en piano: een boeiende combinatie.
Het muzikaal en vocaal werk van Christian Wolz is niet voor iedereen weggelegd. Het vraagt aandacht en een open blik. Uniek blijft zijn werk zeker. Ik heb oprecht respect voor de authentieke manier waarop deze Berlijnse stemkunstenaar trouw blijft aan zijn muzikale muzes. Ward zou het zeker met mij eens zijn.
"De mens is licht en duisternis": duisternis voor het gemis van Ward, licht voor de boeiende en intrigerende muziek die ons samenbracht.
www.citoma.de
album via Apple iTunes of Amazon Music
Tom PLOVIE
29/03/2020
---