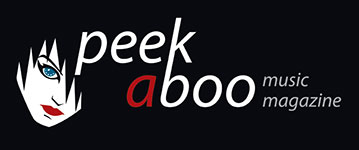 like this cassette review
---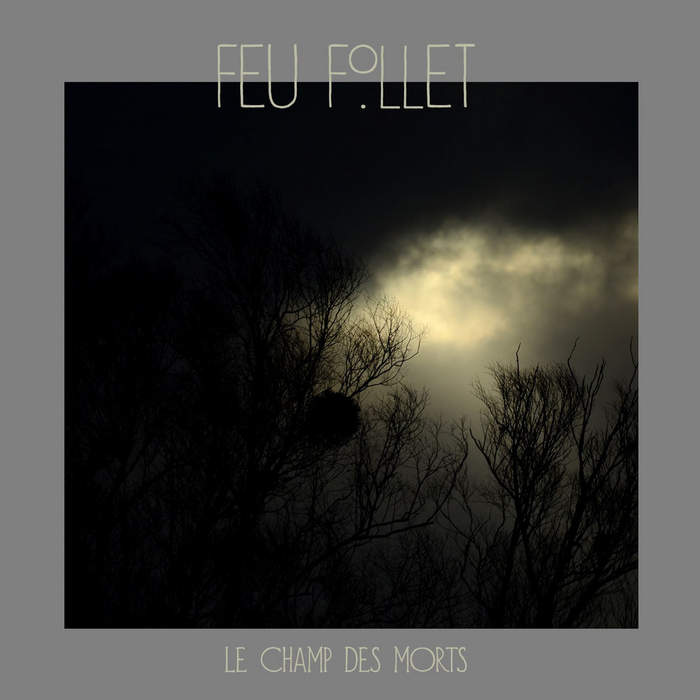 FEU FOLLET
Le champ des morts
Music
•
Cassette
Dark Electro
[80/100]

27/03/2020, Aldo QUAGLIOTTI
---
Alban Blaising' s dramatic alter ego Feu Follet's Le champ des morts was released on the 26th of July 2019 but keeps its fascination in solid health. The project, labeled Blackjack Illuminist Records, is a ten track journey into the Nancy based artist's vividly incandescent imagination, an island covered in umbratile wanderings and momentous u-turns.
When you don't happen to have plenty of information on an artist, the closest you can get to his inner, biographical world will always come from his uttermost fears and pleasures, grouped in an artistic project. That's the Genesis of every passport and should be what we stick to when looking for gossipy traces of the artist we are devoting our ears to.
Far from global stardom and close to the niche environment of cassette supporters, the record starts with a title track, a song that titillates Depeche Mode's moods, tackling an atmosphere of pieces that highlight his mastery with long strides of sythethizers. It boasts a jaunty crescendo, in the lights of electronic heartbeats of paintbrushes fitting for Lust For Youth and Cold Cave's aficionados.
La dame des eaux is a musical seizure straight from the '80s, a pulse wisely mastered with background voices supporting the refrain. Layers of sonic investigation are strengthened by the surprising main melody, captivating and emotionally intriguing. There is a pleasant, palpable nostalgia in the air, stretching backwards like a sling until it gets thrown to the unforeseeable future.
For example Le sotré pivots on digital rhythm teased with reminiscences from Iamwhoami, a lighter version of Light Asylum yet an indecipherable, psychotropic excitement codified in music. Whereas Nantosuette is a sweet signifier of a long-distance affection for electro-shoegaze hitherto combined with different elements. Its spirit seems to lord it over the other songs, manning up in the ending.
In front of us, there is a talent who doesn't abide by fashions or former, personal dictatorships. He keeps himself afloat by responding to refined instincts and nebulous visions of beauty.Through its untroubled gait, the record fences off past and future with creative chopsticks, at times briskly stirring together unseasoned elements and occasionally overcharging the solidity. But in the face of its flaws, this chapter is fervidly full of beans, betwixt greed and conscience, impressive tunes and weird twists.
In songs like La queue du loup Le champ des morts measures off its fence with darkwave: hints of Nine Inch Nails are sighted, mocking up an interesting example of an hybrid who shapes its identity through previous reverbs. You can actually visualize the loop queue mounting up in density, effervescently mirroring the maze of voices (nearly a translated, less solemn and beeping-fueled version of Nico Muhly's Mothertongue)
Alban's composing is a map itself, a scribble starting with an opaque idea and ending up with a remarkable fresco. In fact Mi-bête mi-forêt blossoms immediately with its recondite beauty, reminiscent of Tape's Parade. It moves ahead without mouthing off, with an implacable, muscular saudade. Its coda is akin to The Cure's best clairvoyance over the years. Once again Feu Follet's shredding talent changes its outcome and media. He delivers a strapping song without following nor recycling anything that had worked before.
His greatest outcome is not being an Amanuensis: He crosses countless genres, always putting his stamp on them, hence even when the album is far from his peaks, it still manages to stay balanced.
In Rupt, for instance, its stridulous texture muddles through an uncertain path, devoid of wrongdoing but not particularly convincing in the ensemble of the album, like it was exculpating itself from being there. And Les terres noires starts with soporific structure, then nips out to a tenebrous hegemony of up beat drums and glissando sewed tight.
Aldo QUAGLIOTTI
27/03/2020
---