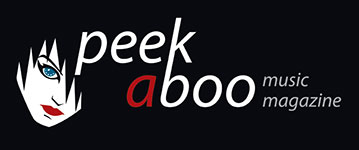 like this single (digital) review
---
6TH CROWD
Самозванцы (Samozvantsiy)
Music
•
Single (Digital)
Electro
•
Electro Pop
[90/100]

27/01/2020, Hamis HIREK
---
I usually don't bother reviewing a single digital track single for various reasons. Firstly, I think it is just a little too easy to launch just one (killer) track in the world and, secondly, one could no longer see the wood for the trees due to the overwhelming (mediocre) single track releases. But sometimes one gets so overwhelmed by a song, you simply cannot stop yourself sharing this gem with the world. Apparently 6TH CROWD is the solo project of Dari Maksymova, an electronic producer and singer based in Kyiv, Ukraine. Best known as front-woman, synth and bass player of post-punk band On The Wane. Inspired by both instrumental and electronic music, 6TH CROWD combines grooves from rave dance floors, melancholic storytelling from 80's alternative rock and melodic pop vocals.
With this debut single 'Самозванцы' (Samozvantsiy, which can loosely be translated as pretenders or fakers) they bring to mind such artists as The Chemical Brothers, Boy Harsher and maybe even Front 242.
After this teaser we are very much looking forward to her forthcoming EP, anticipated for early 2020.
Check it out below!
Hamis HIREK
27/01/2020
---